If you work as a graphic artist or designer, your job probably has something to do with color. It is difficult to accurately select the color you want from thousands of colors with the naked eye. Fortunately, you can use a color picker to find exactly what color you want now.
4 steps to select an exact color from an image
Step1. Download Wise Toys
Wise Toys is a collection of plug-ins that greatly improves efficiency and saves time for a wide range of users. It includes Color Picker, a very useful tool for those who work with colors. It can accurately pick up the colors in the system. If you have not yet downloaded Wise Toys, you can click here to download it safely.
Step 2. Install Color Picker
Run Wise Toys, and click the + button in the lower right corner of the window. There will be a lot of plug-ins listed, select Color Picker to download.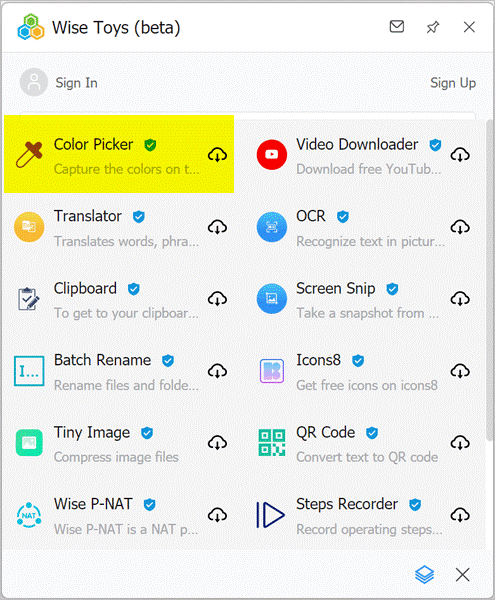 Step3. Selecting colors with the color picker
After opening Color Picker, click on the blue square Pick button.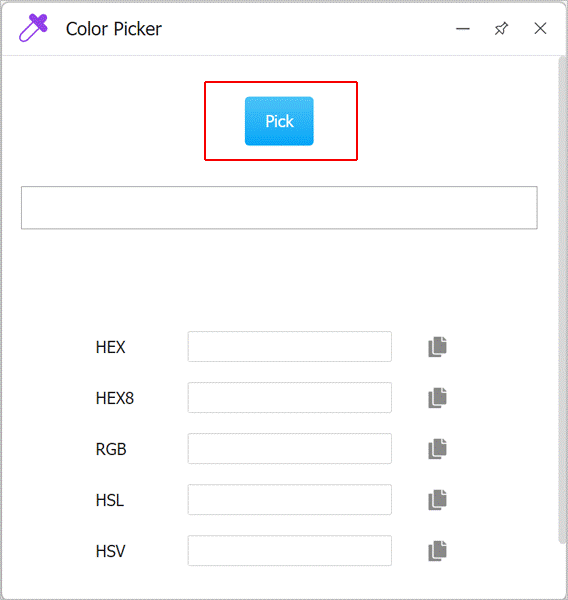 Then a circular color picker will appear on the screen, click on the color you want to extract. The selected color will automatically appear in the box in the middle of the Color Picker window.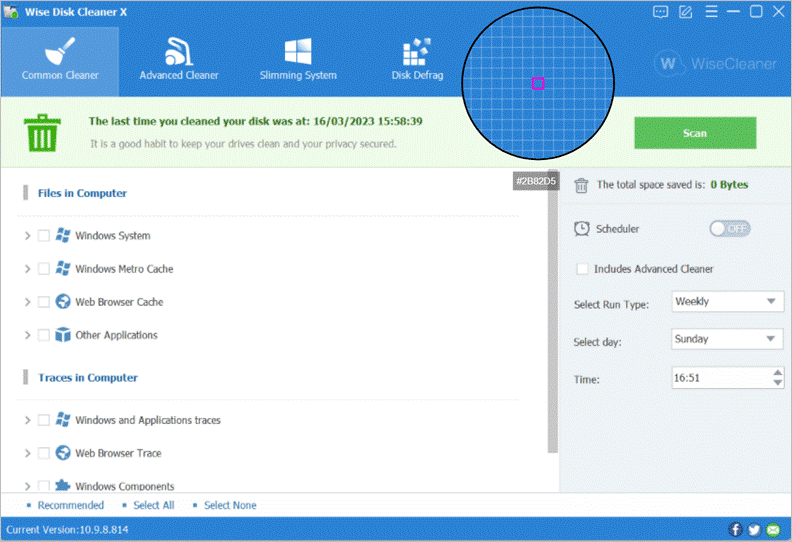 Step4. Copy color value
Color Picker provides 5 color values for you to choose from. You only need to click the copy button next to the desired color value to copy the parameters, which is convenient for selecting the target color on different software.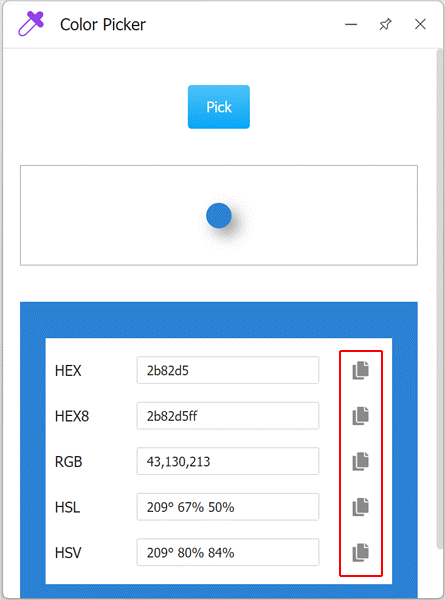 Conclusion
Color Picker is a very useful plug-in that can help you pick up the exact color you want. Besides Color Picker, Wise Toys also has Video Download, Clipboard, Batch Rename, Tiny Image, and other useful plug-ins for you to choose from, which can help you greatly improve your work efficiency.