Wise Program Uninstaller is a professional utility to perform a complete and clean uninstall of your unwanted programs and entries. Moreover, it can uninstall unnecessary programs safely and forcedly.
Step 1: Install and launch Wise Program Uninstaller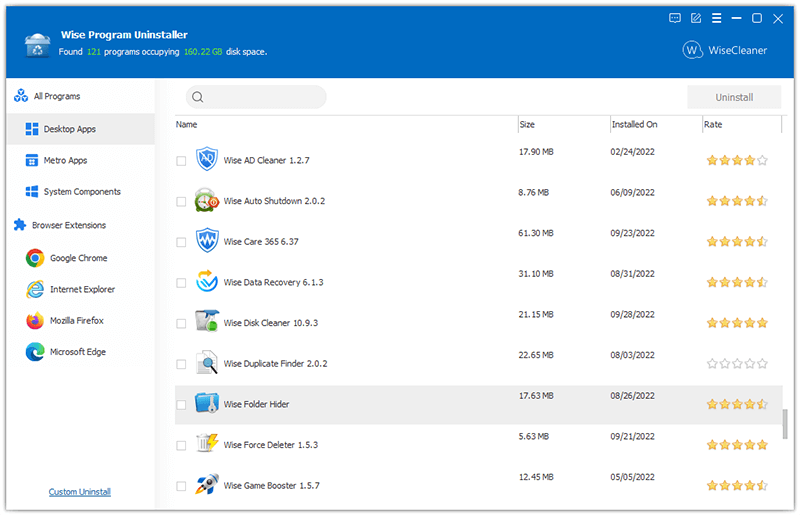 Step 2: Safe uninstall is used to uninstall and remove those programs which carry standard uninstall executable programs within themselves.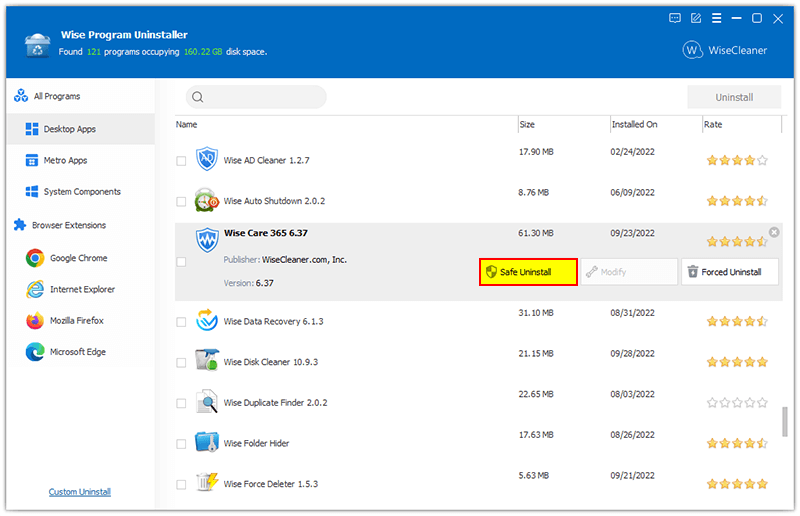 Step 3: Some programs provide a repair interface for users. Wise Program Uninstaller helps you to find them by "Modify".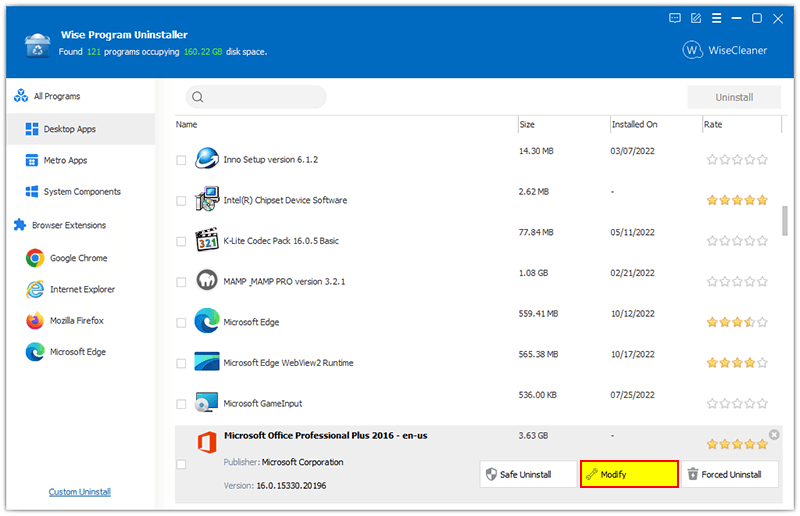 Step 4: Forced Uninstall is used to remove stubborn, tough, abnormal, and non-standard programs.