Daily work and study often encounter a situation where the image size is relatively large and takes up memory. Usually, we will compress images to save space and network in such cases. It would be great if there is a tool that can help us compress images conveniently and quickly, and the compressed images are still high-quality images.
Wise Toys - Increase the efficiency of using Windows PC & laptop
Wise Toys is a collection of many useful plug-ins that save time for Windows users and greatly improve work efficiency. It contains Tiny Image, which is a plug-in that can compress images, which can compress images in PNG, JPG, and GIF formats.
When you upload an image, Tiny Image automatically analyzes the image, identifying textures, patterns, and colors. The encoder creates the best-compressed file based on the information it gathers. The image compressed by Tiny Image is still high-quality and can save storage space.
How to Resize Images Using Wise Toys
You can easily compress the image size by following the steps.
Step1. Download Wise Toys
You can click here to download Wise Toys safely and quickly.
Step2. Install Tiny Image
After running Wise Toys, click the + button in the lower right corner of the window. There will be many plug-ins displayed, select Tiny Image to download.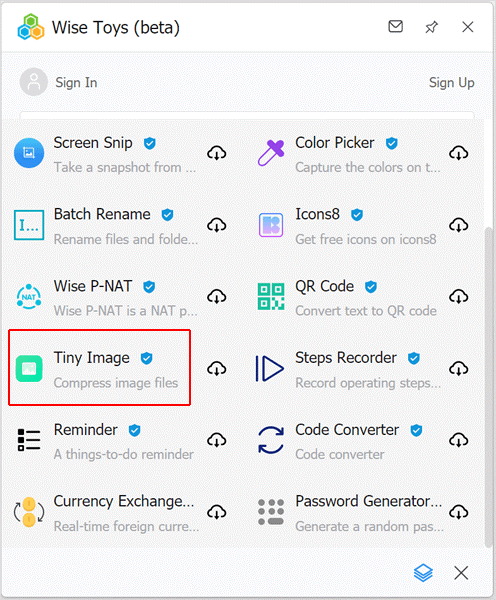 Step3. Drag and drop the image into a space
Open Tiny Toys, then drag and drop the images into the blank area. Wise Toys will automatically compress the image.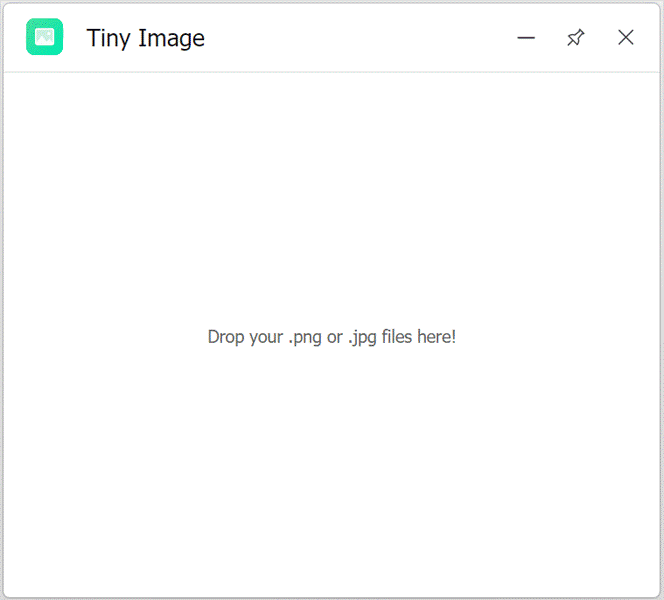 Step4. Check the image file location
Click the number 1 to open the location of the compressed picture. If you want to overwrite the original file, click the number 2 to complete the overwriting.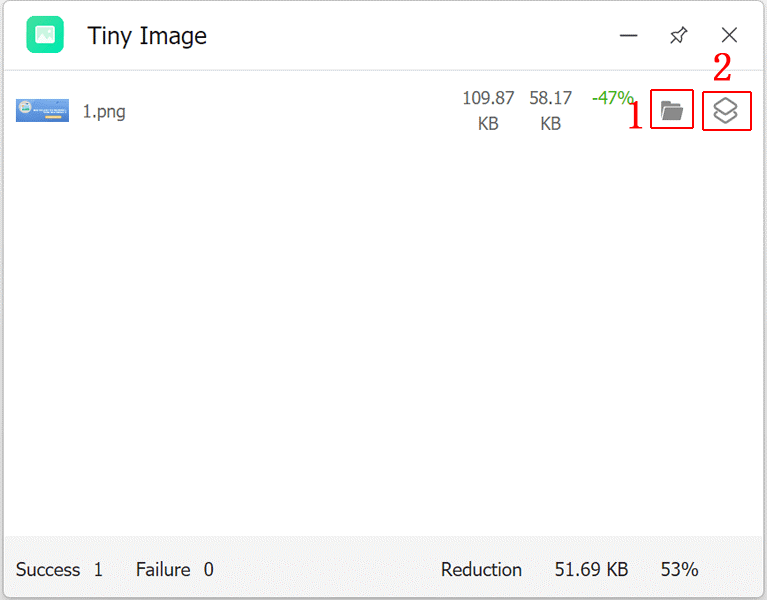 Conclusion
Tiny Image is a great plugin that helps you compress your images in high quality and save storage space. In addition to Tiny Image, Wise Toys also has Batch Rename, Color Picker, Clipboard, and other plug-ins for users to choose from, which provides convenience and saves time for users.