Before you purchase this service, please read the following carefully.
The password can only be restored once per order.
It is NOT APPLICABLE TO THE 60-DAYS MONEY BACK GUARANTEE.
We keep providing WFH Password Retrieve service for Wise Folder Hider Free v1/v2/v3/v4 user. As before, passwords Retrieve Service is manual and fee-based. So Transaction ID is must to get your passwords back. (That's to say, we cannot do nothing in restoring your passwords back without the Transaction ID.)
Please follow the steps blow to get your Wise Folder Hider Free password. If you want to recover the password of the hidden file/folder, please purchase the WFH password Retrieve Service first, then contact us to start the password recovery without downloading and running any tools.
Step 1. Please click this yellow button to purchase WFH password Retrieve Service and remember your Transaction ID (or the Receipt ID).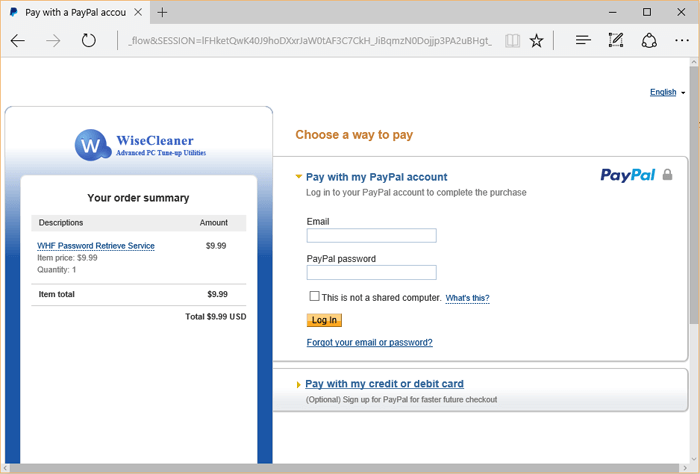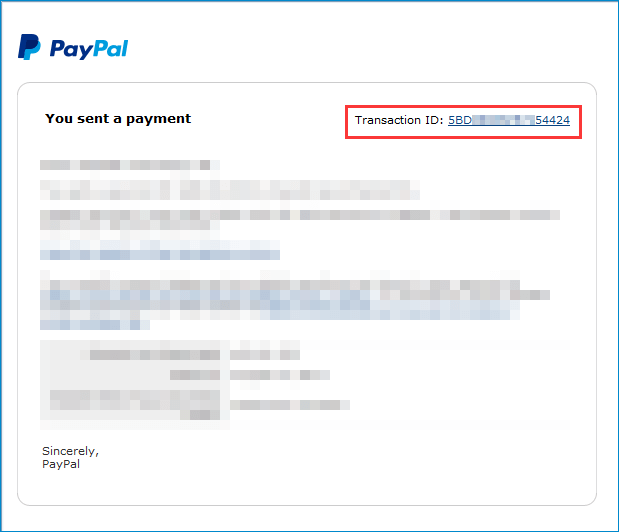 Step 2. Download this tool GetPassword.exe and then run it.
If your Wise Folder Hider version is v1.xx, please download this tool GetPasswordV1.
Step 3. Click Show my password, and your encrypted passwords will appear.
Note: If you are using V4, please tick the option Find password for WFH Pro.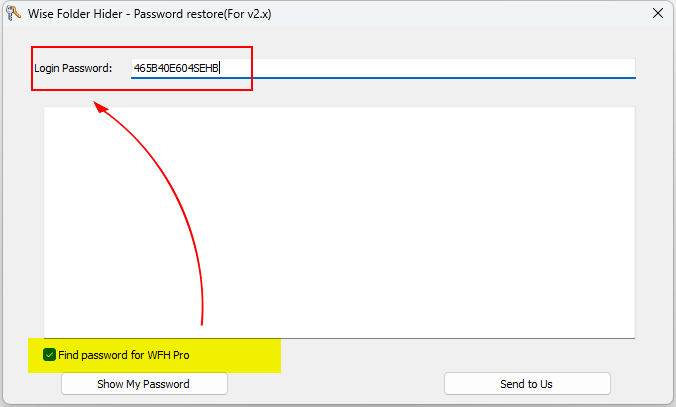 Step 4. Click Send to us to send these messages to our support team with your Transaction ID (or Receipt ID) attached.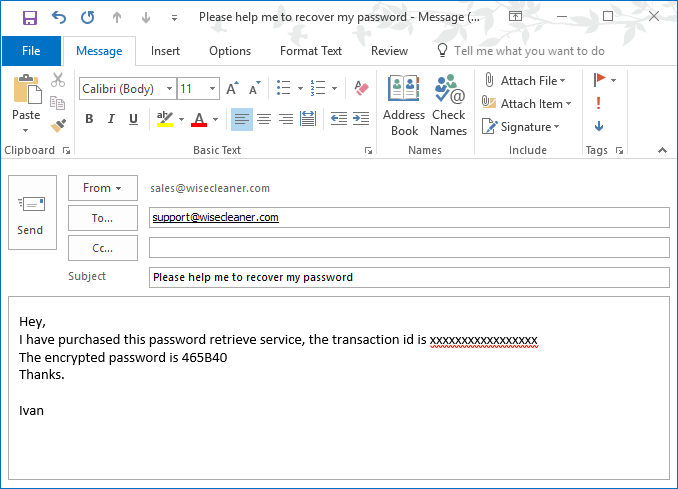 (P.S., If you don't have a email client, please copy all your messages and send them to [email protected] manually.)
After we get your email and confirm your Transaction ID, we will decrypt your passwords and send them back to you.