I have found Cortana---a new digital assistant in Windows 10. It can help me to avoid some forgettable things such as the time for picking up my son, the date of my wedding anniversary, the time of holding a meeting, and so on. Thankful that, it helps me to spend my busy day in an orderly way.
You can tell Cortana to remind you to perform an action at a certain time of the day. To get more about it, try the following steps.
How to Create A Reminder with Cortana in Windows 10
Step 1:
Activate Cortana or select Ask me anything.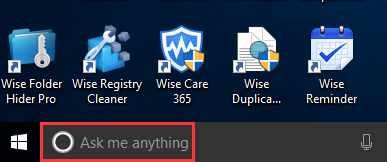 Step 2:
Now you can tell Cortana to remind you at a certain time, such as "remind me to have a meeting in 10 minutes".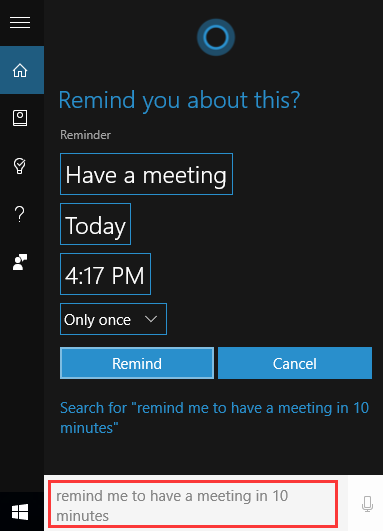 Step 3:
It can remind you only once, in every day, or on specific days of the week.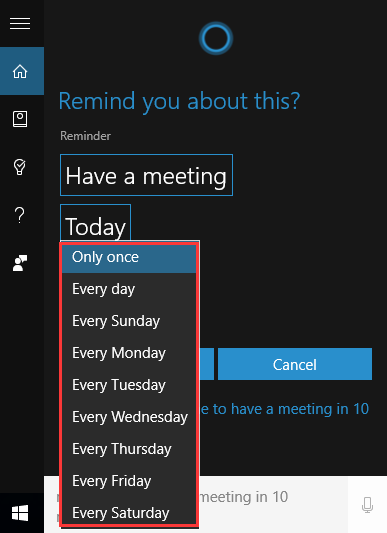 Step 4:
Now from here, you can find that the reminder has been set successfully.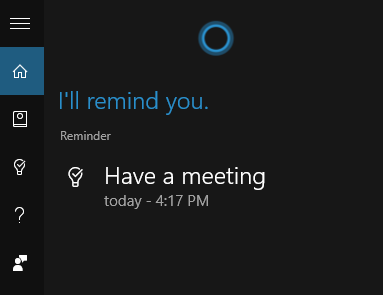 Step 5:
When the reminder goes off at the time you set, a small box will pop up and you can choose to "snooze" the reminder for up to a day or choose "complete" to make it go away.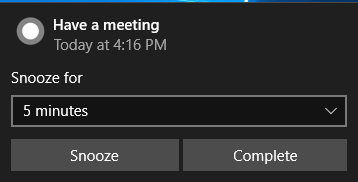 How to Create A Reminder with Wise Reminder
Although it is really easy to use Cortana, its feature is limited. If you are looking for such kind of reminder with more features, I would like to recommend you another useful reminder program "Wise Reminder", which can also manage your schedule and remind you anytime effectively for free.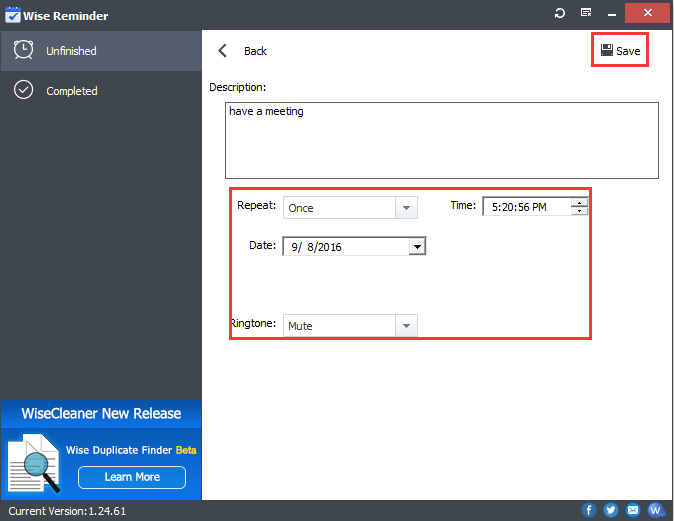 It is easy for you to check all the completed tasks from here: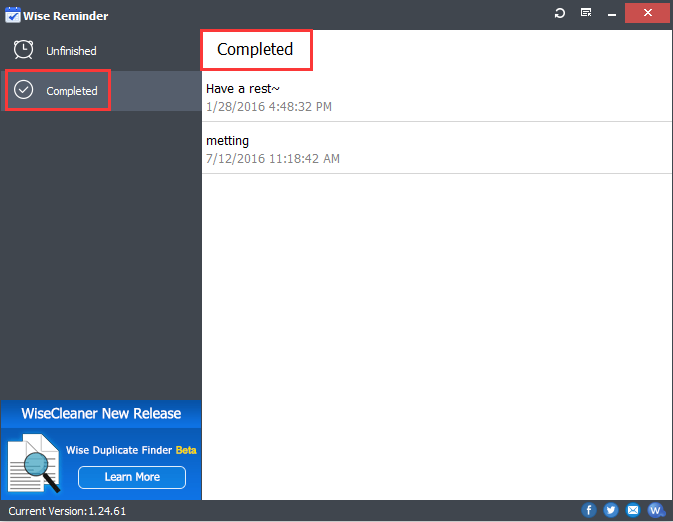 In addition, you can back-up and restore your message.

Conclusion
Interested in it? Download Wise Reminder to know more features about it now! Have a try!