At work, there are often a large number of documents that need to be processed to meet a unified format. It would be great if there was a program that could be modified in batches. With this original intention, I will introduce you to how to change the name of Office Word documents in batches.
4 steps to batch change the names of multiple files
Step 1. Download Wise Toys
Wise Toys is a collection of several useful plugins. It contains Batch Rename, a program for batch modifying the names of office documents.
Please download and install the latest version of Wise Toys from the link below: https://toys.wisecleaner.com
Step 2. Install Batch Rename.
Click the + in the lower right corner of Wise Toys, and many useful plugins will be displayed. Select Batch Rename to download.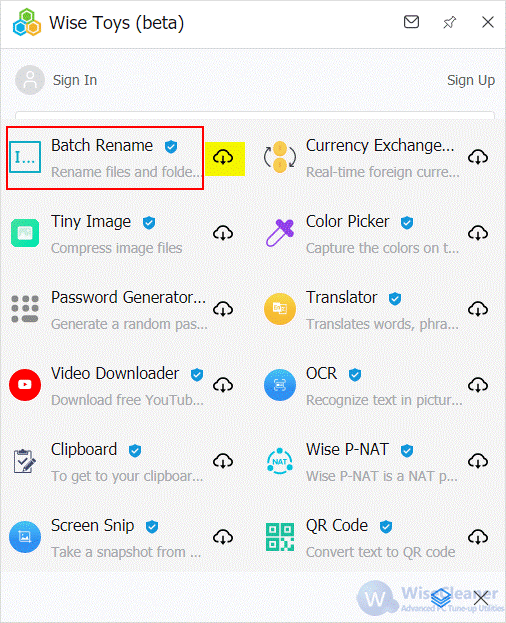 Step 3. Drag and drop files to the blank area.
You can drag and drop a single file or multiple files you want to rename at a time.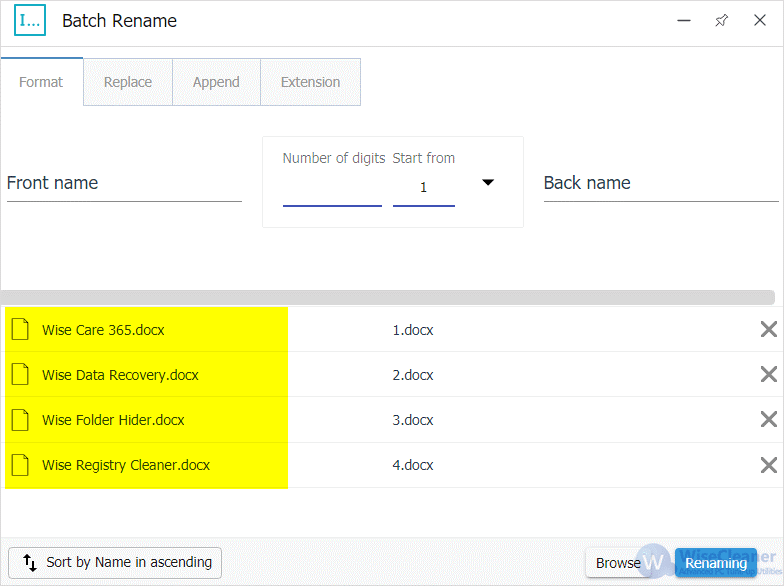 Step 4. Modify file names in batches.
Here, you can delete words from file names in batches, replace phrases, auto-number, change multiple file extensions at once, and so on.
Format: Batch modify file names in a completely new format.
Replace: batch replace.
Append: Add or subtract prefixes or suffixes in batches on the basis of retaining the original name.
Extension: The extension of batch modification files.
Click here to learn more about Batch Rename in Wise Toys.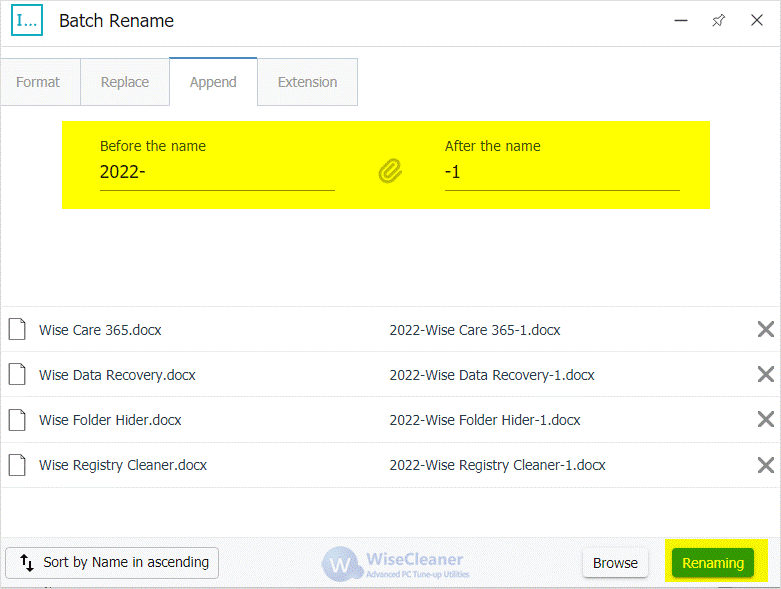 Conclusion
Batch Rename is one of the very important plugins in Wise Toys. In this way, the efficiency of batch modification of Office documents is greatly improved. Other file types also work, like Excel files and Powerpoint files. In addition to Batch Rename, Wise Toys also has Tiny Image, Color Picker, Steps Recorder, and many other functional plug-ins for users to choose from.