The icons in the taskbar of windows are situated on the left by default. What if you want to make them locate to the center? With just a little bit of work, you can center the taskbar icons in windows 10 easily.
Step 1: Right-click on the taskbar and uncheck "lock the taskbar".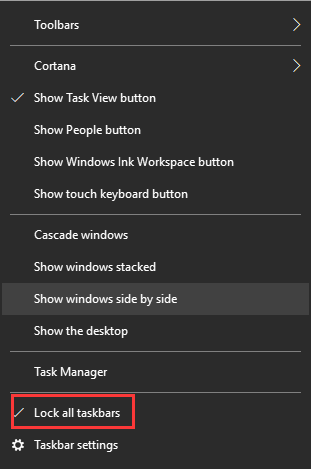 Step 2: Right-click anywhere on the taskbar, and then choose Toolbar-->New Toolbar.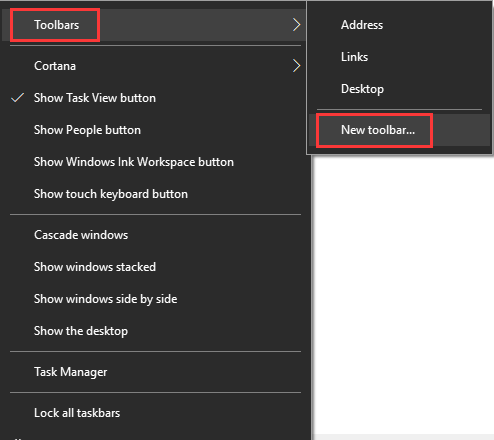 Step 3: Create a folder with any name you like, select the new folder and click the open button, you will notice that the taskbar has been created.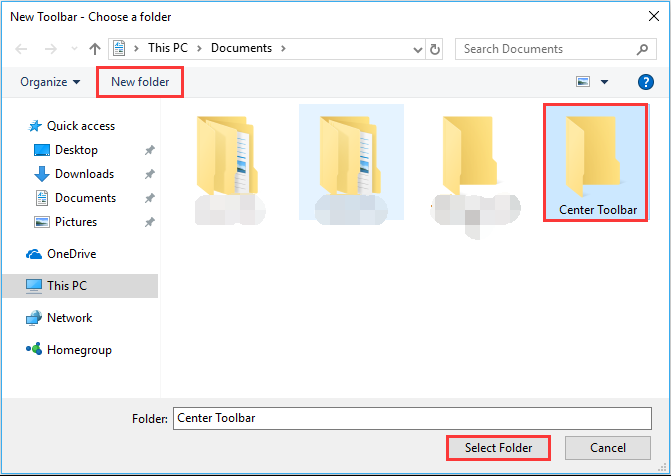 Step 4: Drag the toolbar to the center of the taskbar.

Step 5: Place your frequently application icons on the toolbar.

Step 6: Right click on the toolbar to open the toolbar setting, uncheck "Show text" and "Show title" settings to make the change.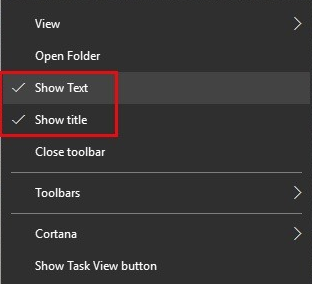 Step 7: Lock the taskbar and then you have a taskbar with center icons.

If you want to go back to the default settings, right-click on the taskbar, select Toolbars and then uncheck the folders you have used to create.