Wise Force Deleter can help you forcedly and permanently get rid of any file that can't be deleted by Windows. What's more, it is an easy-to-use tool for Windows' users and totally free!
Notice! Before deleting any file you must be sure that this file is not needed from Windows system or installed applications.
Step 1: Add file(s)/Folder(s)
You can click the Add file and Add folder button to add file/folder you want to delete, of course, it also supports dragging and dropping it directly.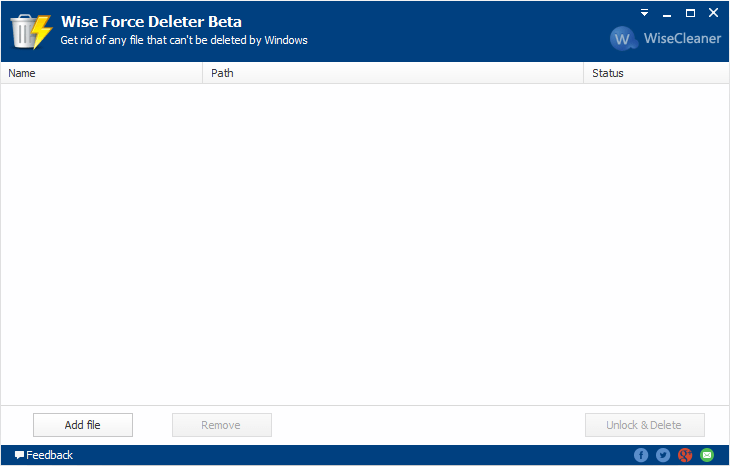 Step 2: Remove file/folder from the list
If you change your mind to remain it, please select the file and choose Remove.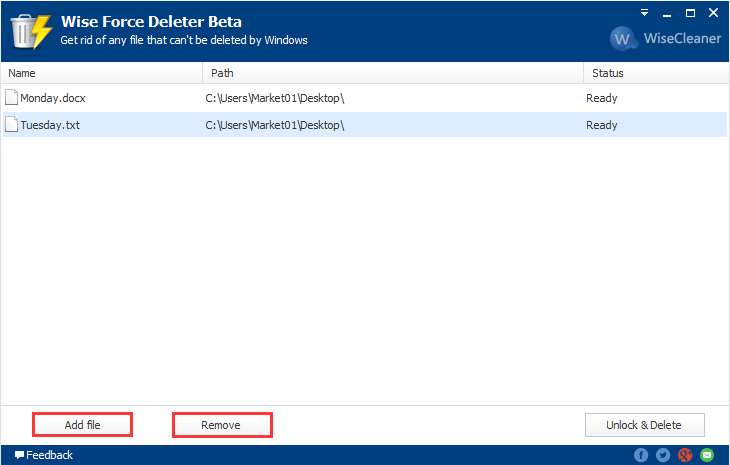 Step 3: Delete added file/folder
Click the button Unlock & Delete at the bottom right, and then you need to confirm whether to delete it in the pop-up window.
All added files will be deleted completely and they can't be found in your Recycle Bin. In addition, please be noticed that the status of the file becomes Deleted.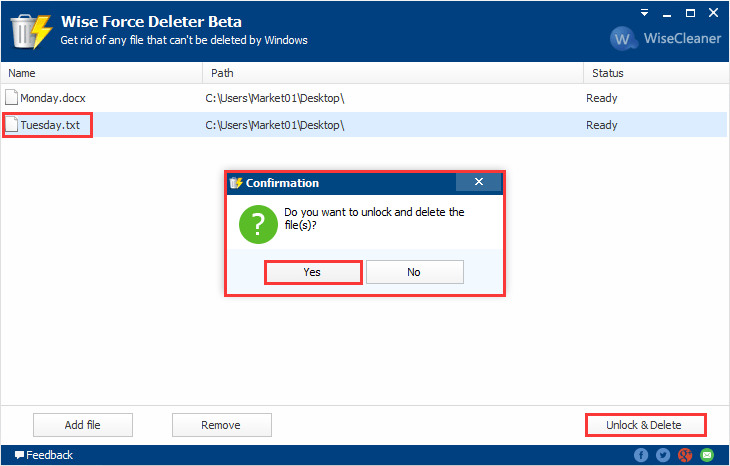 Wise Force Deleter also supports delete the Windows.old folder. But we do not recommend to do it unless you want more free disk space.