Home
>
Think Tank
> How to open website with Internet Explorer in Windows 11
January 9, 2022
How to open website with Internet Explorer in Windows 11
On May 19, 2021, Microsoft announced that Internet Explorer (Hereinafter referred to as IE or IE browser) will withdraw from the stage of history on June 15, 2022. Starting from Windows 10, Internet Explorer is no longer the default browser. Microsoft uses Microsoft Edge to replace it. Users are encouraged to use the Edge browser, which is more compatible and simplified in productivity. Internet Explorer has been criticized for its slowness, lagging, lack of functionality, and insecurity. But it is undeniable that these problems have been significantly improved in IE11, but it seems that it is too late. Users have become accustomed to new browsers, such as Firefox, Chrome, etc.
Of course, there are also some users who are nostalgic, and they are still accustomed to using the IE browser. Before Microsoft officially stops supporting IE, users can implement this feature through the Microsoft Edge browser. The same Internet Explorer 11 apps and websites currently used can be opened in Microsoft Edge using Internet Explorer mode.
How to use IE browser to start a website in Windows 11
1. Start the Edge browser, find the three dots in the upper right corner and then click
Settings
.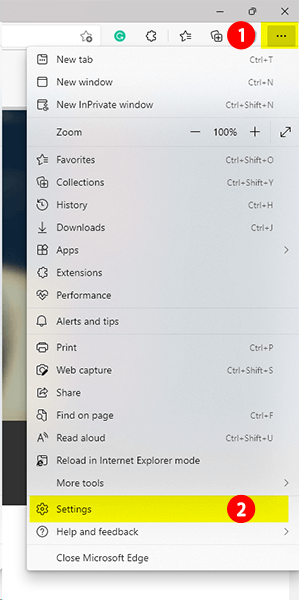 2. Switch to the Default browser tab and click
Allow sites to be reloaded in Internet Explorer mode
. Change Default to
Allow
.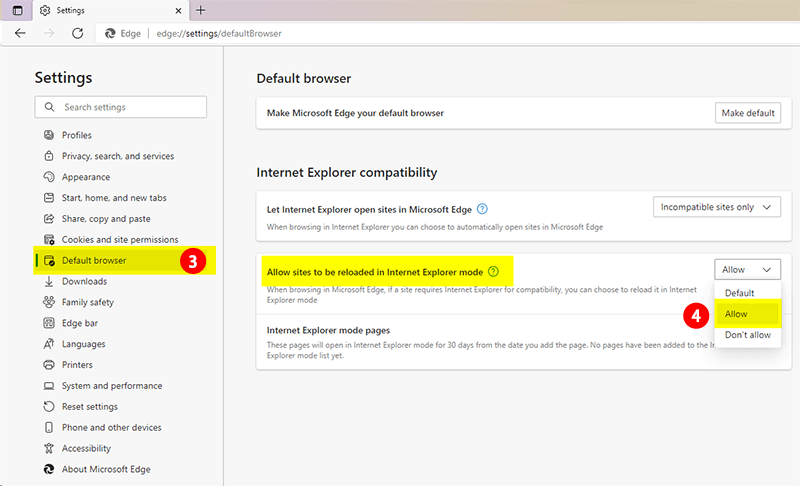 3. Restart the browser, and IE browser button logo can be seen in the upper right corner.
When you want to browse an open website in IE mode, you just need to click on this icon and the tab will reload in IE mode.
When you want to exit IE mode, click the icon again or close the tab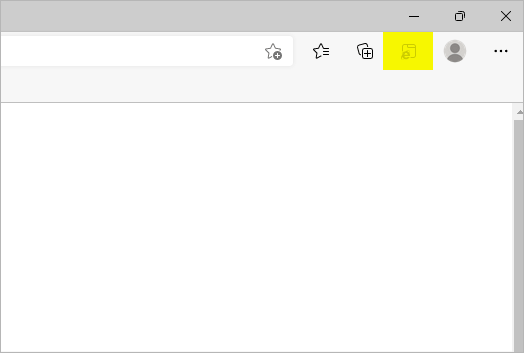 4. Go back to Settings,
Select which buttons to show on the toolbar
section under the
Appearance
tab and turn on
Internet Explorer mode button
. (There is a situation when they find that the button is already turned on at this time. This is a normal situation. This step is to help you confirm whether the button is turned on.)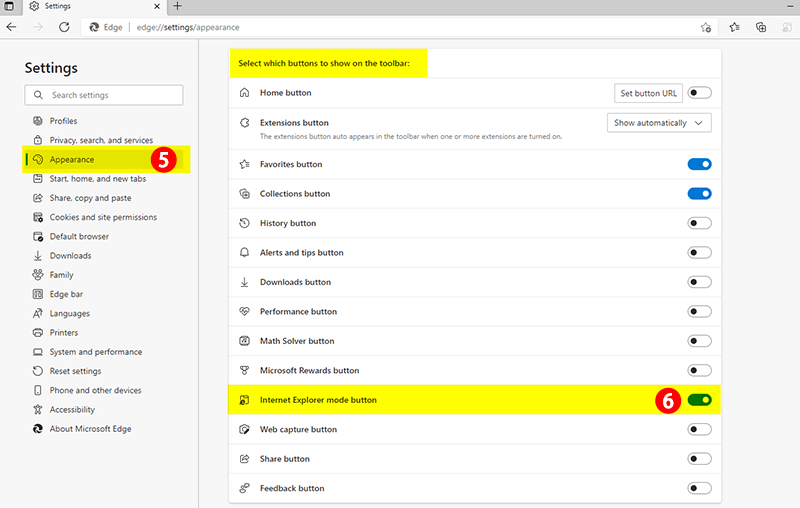 5. Users can open a website with Internet Explorer in Windows 11. As shown in the picture, search
Wise Care 365
with IE. You will see the IE icon on the address bar.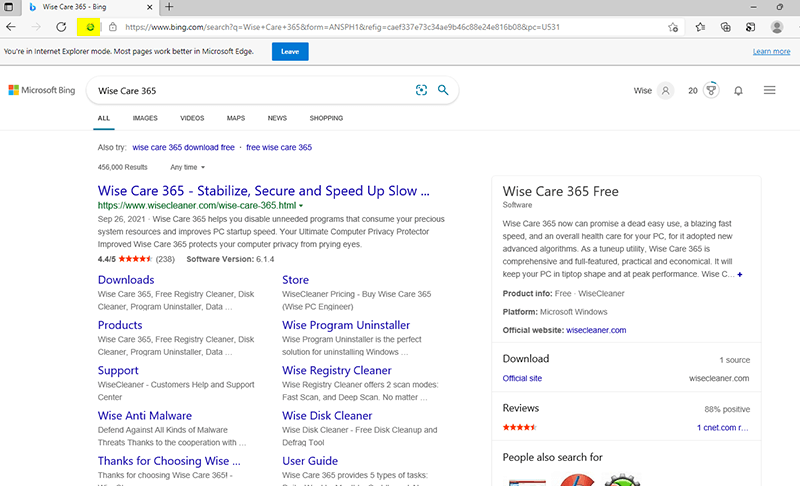 IE, as a browser that has accompanied us for more than 20 years, carries the memory of the times. As somebody said, everything represented by the IE browser is over. Although Internet Explorer has all kinds of headaches, when we first saw the vast world through it, the excitement and joy was still so impressive.