September 8, 2020
How to display seconds on the taskbar clock
Windows 10 system usually only displays hours and minutes on the taskbar clock. What if you want to watch the seconds? How to make the taskbar clock in Windows 10 display seconds?

This is very simple, just adjust the Windows registry key and the taskbar clock will show seconds. No need to install any apps. The registry is very important to the Windows system, and tweaking the registry is very dangerous. Before tweaking the registry, please do a full backup of the Windows registry. Here, I recommend using
Wise Care 365
to back up the full registry.
Download the latest version of Wise Care 365
How to back up Windows registry with Wise Care 365
After the registry backup is complete, let's start working to display the number of seconds on the Windows 10 taskbar clock.
1. Open the registry editor
Please press Win+R to open the Run window, type regedit, and hit Enter (or click OK) to open the Registry Editor.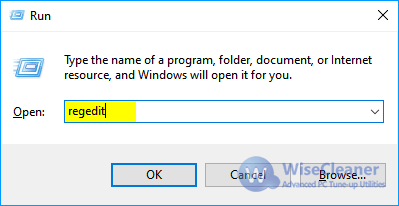 2. Add ShowSecondsInSystemClock in registry
 a) Expand and navigate to the following registry key.
Tips:
Copy the above registry key and paste it into the registry editor, you can quickly find the registry key.
HKEY_CURRENT_USERSOFTWAREMicrosoftWindowsCurrentVersionExplorerAdvanced
 b) Right-click on the blank area of the right panel, select
New - DWORD (32-bit) Value
, and type the name
ShowSecondsInSystemClock
 c) Double-click the newly created entry ShowSecondsInSystemClock, set the Value data to
1
.
3. Restart Windows Explorer
Please open the task manager, drag the scroll bar to find the
Windows Explorer
, click it and select
Restart
.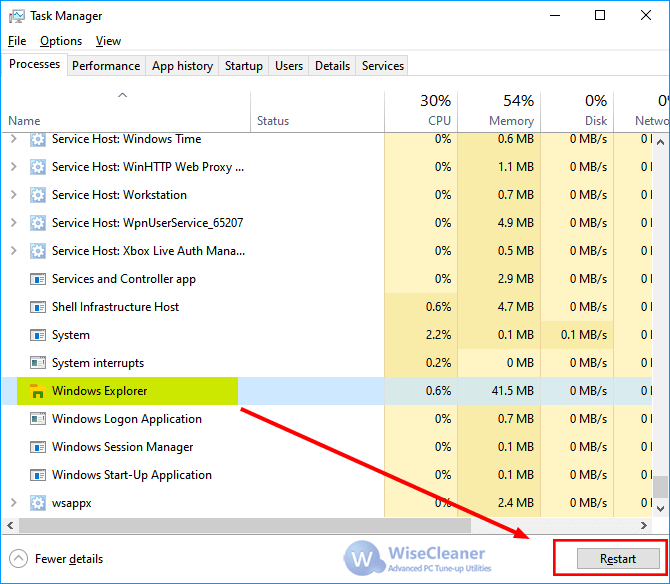 Then you will see the taskbar clock showing the number of seconds.