Many users are getting confused when they can't find their files. Because they don't know where to type to search for that, this is definitely possible in Windows 10. While searching for files by name and by the contents of the files on Windows 10 is a bit different from Windows 8. Keep reading to find out more about the changes.
File Explorer
1.Open File Explorer from the start menu: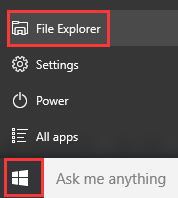 2.Please type the name of the file for which you want to search in the search box on the top right.
3. Click "Open file location" after you find the file you want so that you can find which folders contains this file.
Cortana
1. Select the search box on the taskbar, and the type you are looking for.

2. After you enter a search term, click "My Stuff" to find for files, photos, videos and so on.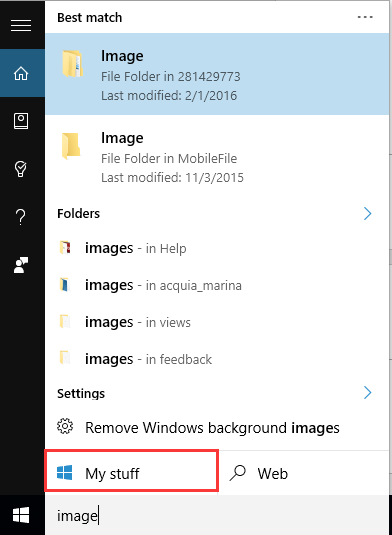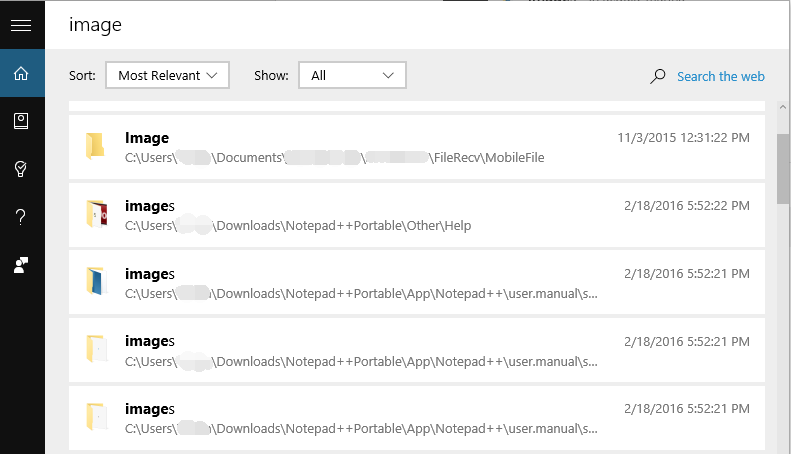 Wise JetSearch
Have you ever found it doesn't always turn up the result you want? Have you ever found that it will take so much time to display the result? If yes, please try to use Wise JetSearch, which can quick search your local file, images, videos, music and so on.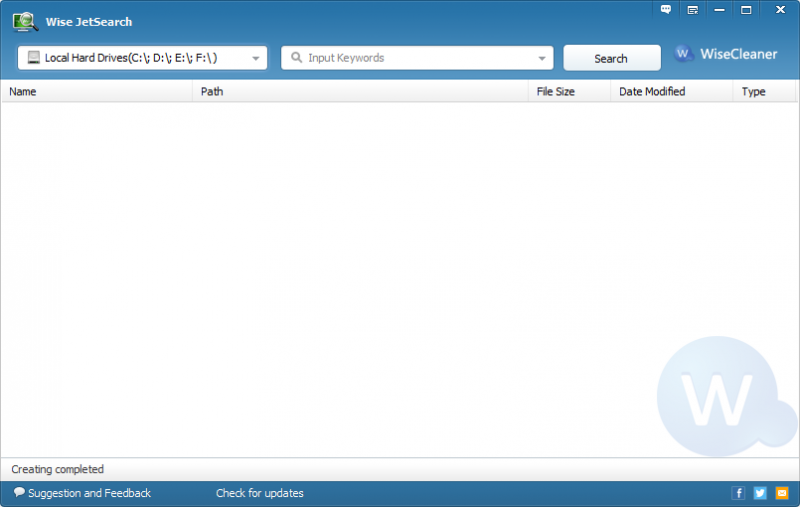 1. Input the keywords and choose the local hard drives you want to search for.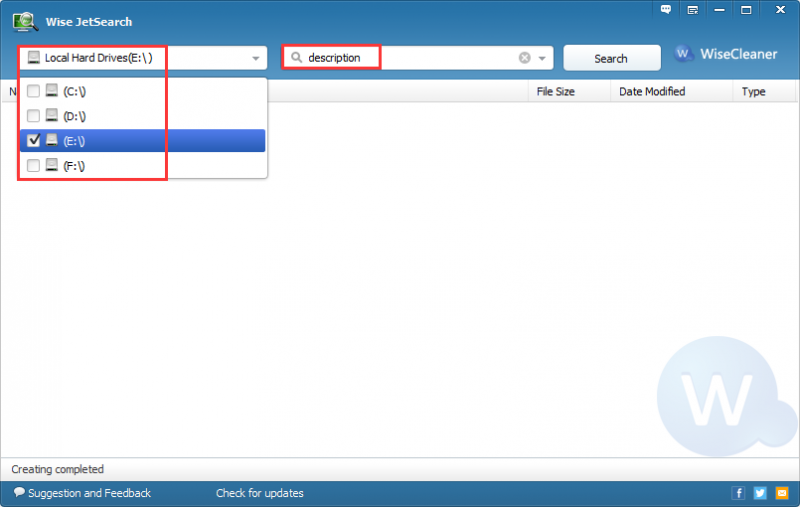 2. And the results will be listed clearly and quickly. Yes, that is very simple. Downlaod it now to find more features about Wise JetSearch!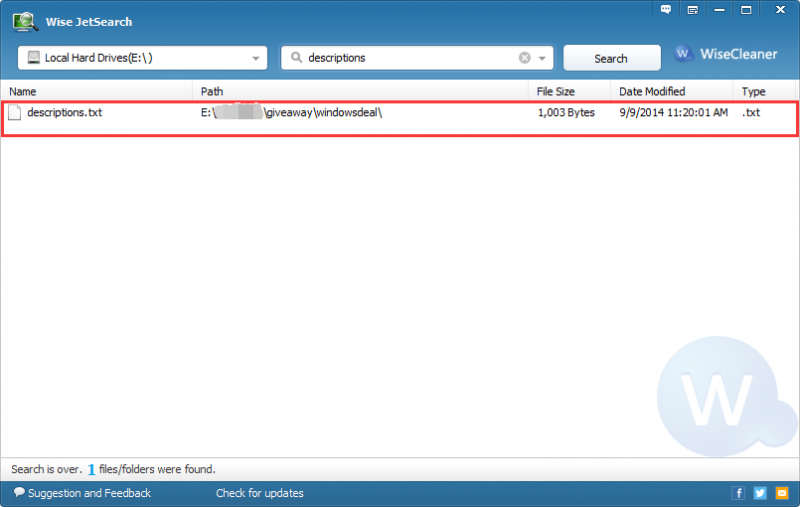 3. After you find the lost file/folder, you can open, view, copy and delete it by right-click menu.