If you work on your computer till late night then you might often forget to shut down your PC. At the morning you will discover that your computer was on all the night. To avoid it, this article will tell you how to get your computer to shut down at a time specified by you.
Method 1: Create a task schedule job to shut down the PC
Step 1: Press the start button and click on the option "Task Schedule". If you are using windows 8, please just press the "win" key, type "schedule task" and select it.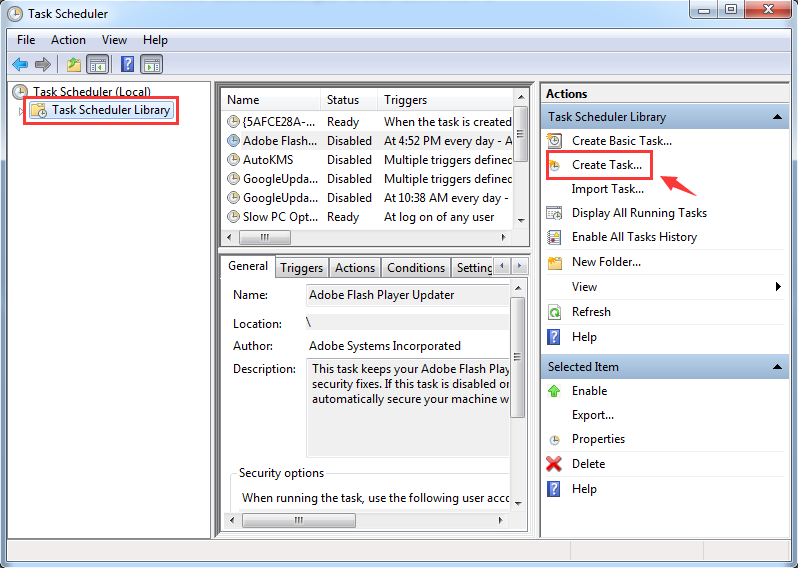 Step 2: Please fill in the task name, and choose "Run with highest privileges".
Step 3: Switch to the "Triggers" and choose "New", and then set up a schedule.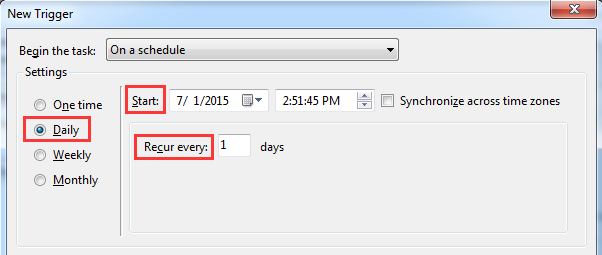 Step 4: Choose the "Action" tab, click "New", and then input "shutdown" to the program box.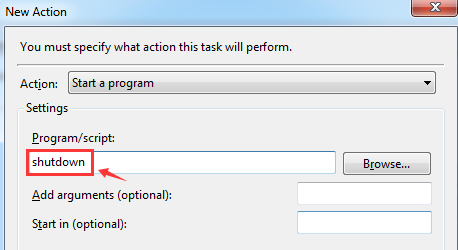 Step 5: Now head to the conditions tab, and check the box to only start the task if the computer is idle for more than ...minutes.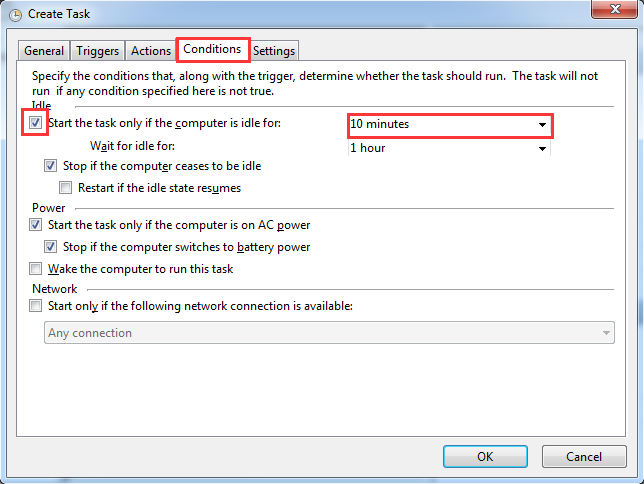 Finally, please choose to the "Settings" tab, and you can choose to restart the task every 15 minutes if the task fails.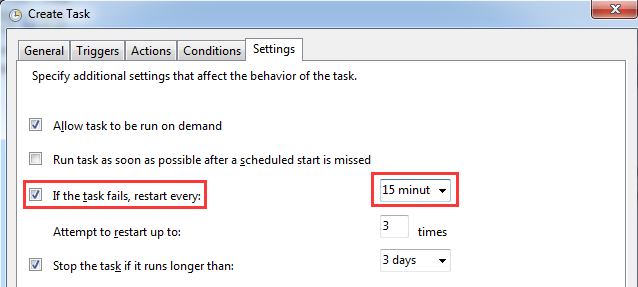 Method 2: Use Wise Auto Shutdown to make your PC shutdown automatically.
Wise Auto Shutdown is a freeware utility that can turn off your computer automatically. It can shut down, log off, and restart your computer at a schedule time with simple settings. Just have a try!
Launch Wise Auto Shutdown and select "Shut down" item, and then set a specified time for it.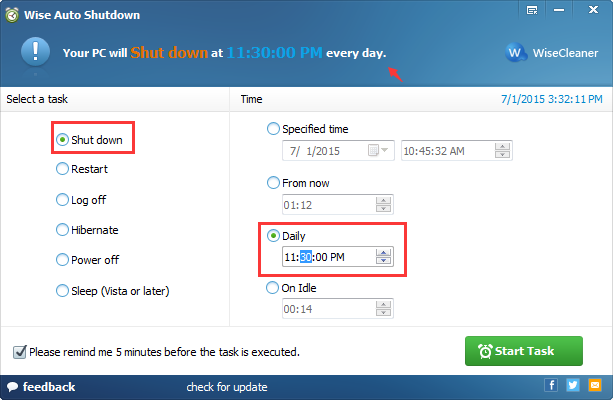 Conclusion
Now you can automatically shut down your computer when it is not be used. Contact us by leaving any feedback when you are using Wise Auto Shutdown.