If you used to play a game or work on something that is resource intensive, your system could simply shut off. In fact, it is due to components in the machine reaching a particular heat threshold that most of us may not be able to view. By using one of these methods, you can keep your PC cooler and running efficiently.
Keep it clean:
The first step in overheating prevention is making sure that the insides of the computer are kept clean. So open the case and take a look around. If the various circuit boards are covered in dust, turn the computer off and give them a good spray with compressed air to clean them. Blow out the areas around the hard drives and clean up near the power supply too. Tempting as it may be, don't use a vacuum -- they create static electricity which can fry the sensitive electronics inside your computer.
Cards, Software and Overclocking
Adding cards to the computer, particularly video cards, can lead to overheating. When adding cards, don't place them in adjacent slots if possible, there is usually only one possible slot for a video card, but it may be possible to relocate other cards further away to ensure good air circulation in the area where the cards are.
Check if fans are running normally
If you are not sure the reason why your computer started overheating, please check that whether all fans are running or not. It is possible that the fan is unplugged, reducing air flow.
Using a free monitoring program
In addition, it is more important to monitor the amount of heat being generated inside your computer. Using a free monitoring program such as Wise System Monitor, you can check your computer internal temperature to see if it is running too hot and in danger of overheating.
If you are wondering how to use Wise System Monitor to keep tracking on your computer's temperature, please follow me!
1.The temperature of the processor, mainboard, graphic card and hardware can be shown clearly in "Hardware Monitor".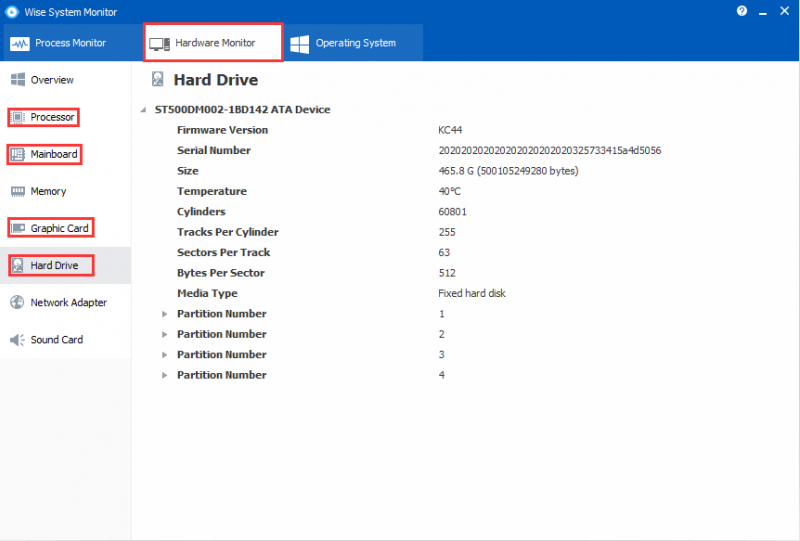 2. What's more, it is more convenient to monitor your computer's temperature from the floating windows.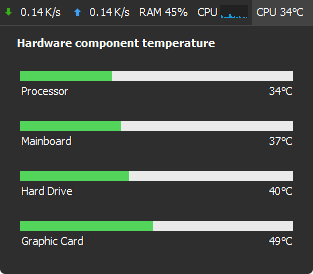 Conclusions
Don't feel worried if you find your computer is overheating, Wise System Monitor can help you keep an eye on your computer. Meanwhile, it's worth mentioning that it is also designed to offer you a simple way to monitor memory usage, CPU usage, all the processes running and main hardware component info of your PC. Any questions, please contact with us.