Speed up your computer, free up disk space; keep your PC running at peak speed. With a click of button in Wise Care 365 will solve all of your problems. No matter how fast your computer might be, after you install some programs, load lots of tools, and download untold junk files from the Internet. Normally the slowdown might happen so gradually that you hardly notice it. Until one day you notice it performs slower and slower. Whatever the cause, here are some tips to help you optimize your computer's performance.
Wise Care 365 is a professional PC cleaning and optimizing tool. With it you can stabilize, secure and speed up your computer with just one click.
How to Optimize and Tune-up Your PC with Wise Care 365 Pro?
Step 1: Launch Wise Care 365
Launch Wise Care 365 on the windows computer. And choose "System Tune-up", here you will find there are five items in it such as System Optimizer, Disk Defrag, Registry Defrag, Startup Manger and Context Menu.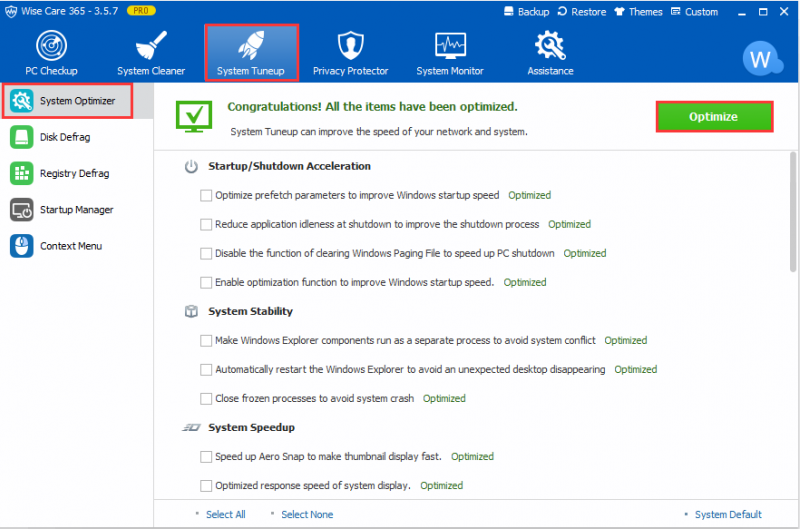 Step 2: Run System Optimizer
"System Optimizer" includes startup/shutdown acceleration, system stability, system speedup, and network speedup. You can choose any of them to optimize.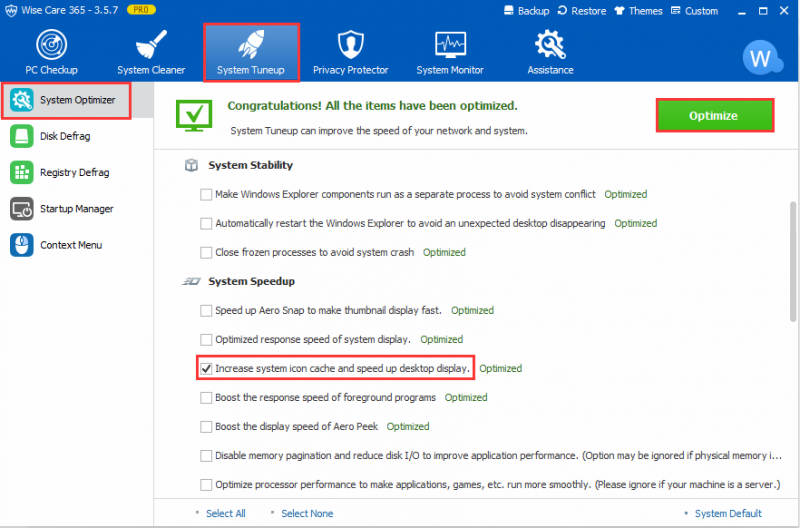 Step 3: Run Disk Defrag
Choose the disk you want to optimize, and click "Defragment" at the bottom, when it ended, you can find the status of your local disk clearly. Please notice that different color stands for different types.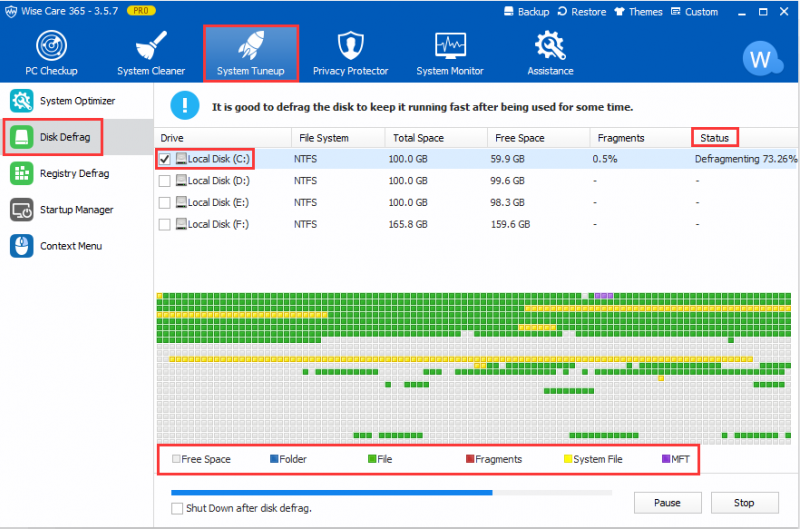 Step 4: Run Startup Manager
If you always complain that it will take a lot of time to start up your computer, please choose "Startup Manager". It can help you turn off the program that is on your startup list.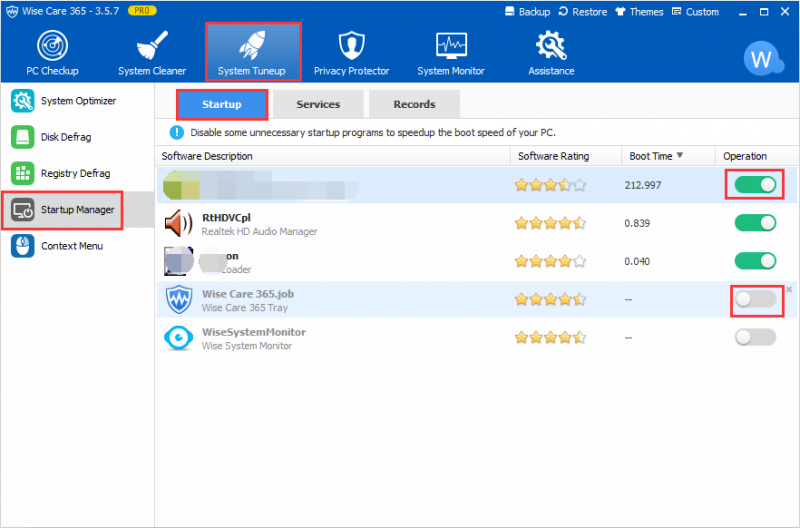 Conclusions
Download Wise Care 365 now to Optimize and speed up your PC immediately or contact us by leaving a message if you have any questions.