If your storage is low in space, you may have tried to free up space with Disk Cleanup. But, there is another way to get more space. The C: drive has one large folder with many Windows Downloaded Installation Files in it which needs to be cleaned. In this post, the way to remove the Downloaded Installation files by Wise Care 365 will be discussed.
Is It Safe to Delete the Downloaded Installation Files
Windows Downloaded Installation Folder is used to store the installers of Windows OS. After successfully installing the Windows update patches to your computer, you can safely delete the installation files piling up in the folder to gain a few gigabytes of storage in your C: drive.
How to Delete Windows Downloaded Installation Files
Wise Care 365 is a comprehensive Windows PC cleaner and speed up tool. Users can easily remove Windows Downloaded Installation files with its System Cleaner feature.
Step 1. Download, install and launch
Click to free download Wise Care 365 from its official website. Follow the steps to install it. Launch it after installation.

Step 2. Select System Cleaner
Click on the second tab on the top to select System Cleaner.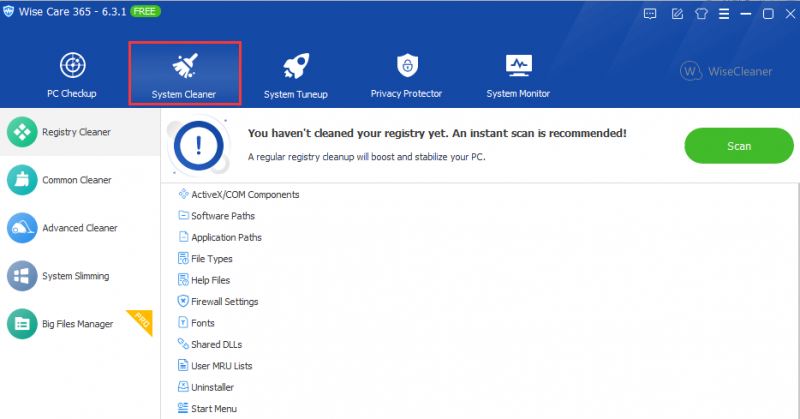 Step 3. Choose System Slimming
On the left pane, choose System Slimming. There you can choose to delete some specific system files to free up space.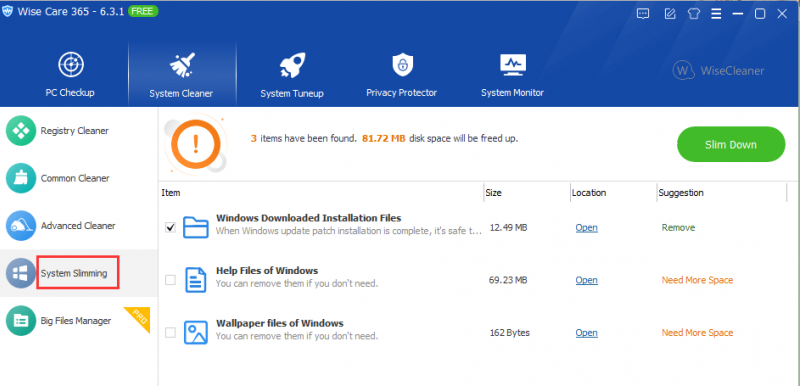 Step 4. Remove the files
Before removing the files, check the box of Automatically create a system restore point since you are messing with the Windows files. You can click on Open to view the files first. Once make sure, check Windows Downloaded Installation Files and click on Slim Down. After a few seconds, your disk space will be freed up.
Conclusion
This is how to delete Windows Downloaded Installation Files with Wise Care 365. This software has other helpful features for all Windows users. Feel free to contact us if you have any problems.