How to convert video format
After downloading a video from YouTube or other websites, we may need to convert the video to other formats, e.g., MP4 to AVI, MKV to MP4, MP4 to WebM.
Wise Video Converter is a free video format conversion tool. It is easy to use and very fast, which allows you to convert all formats of videos for many kinds of devices.
In the main window of Wise Video Converter, there are 3 icons representing different device types, Mobile devices, tablets (Pads), and computers.
You can drag a video to a device icon that you want to play on. Or, click a device icon then browse and select the video you want to convert.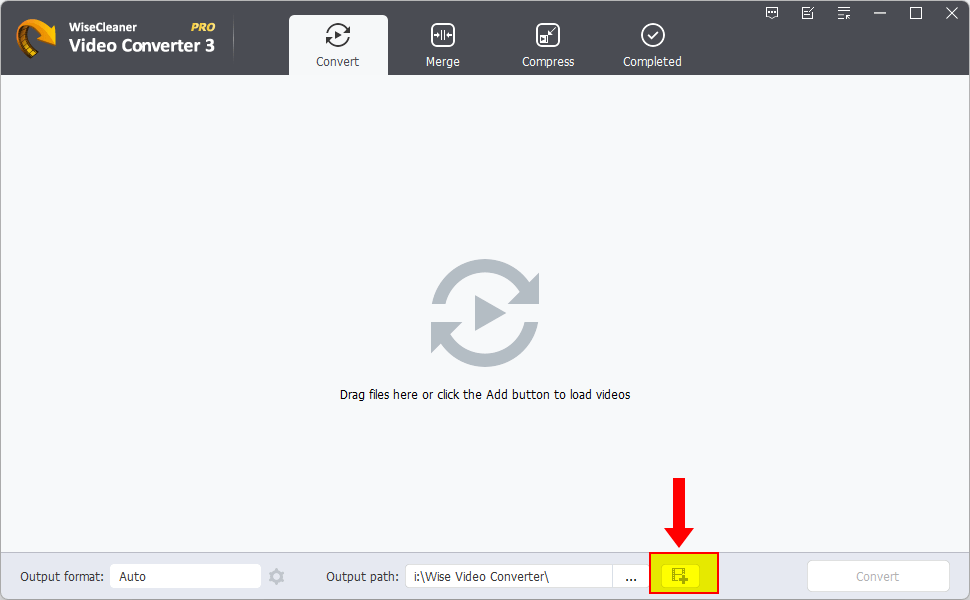 You also can switch to Converting tab, then click the Add button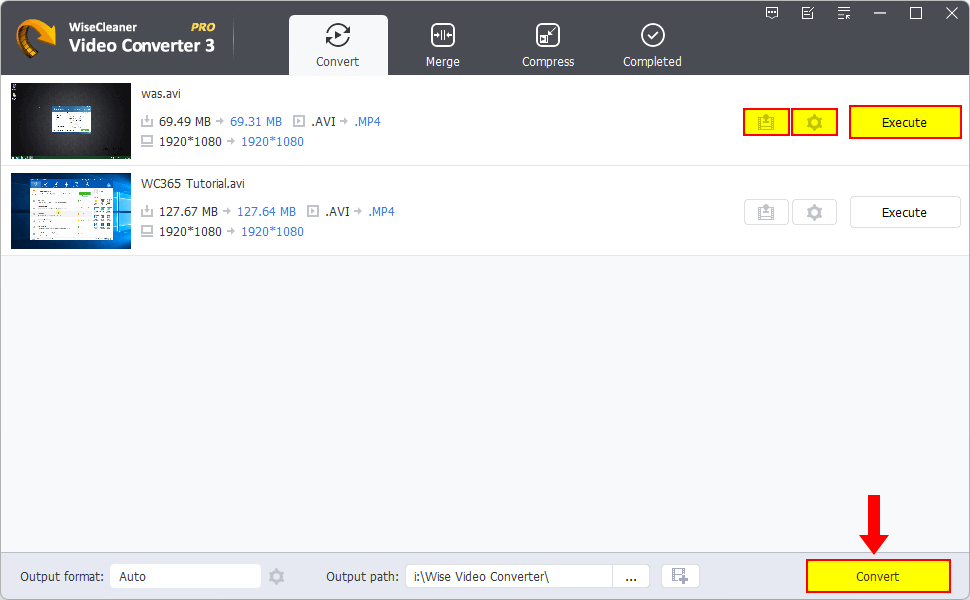 at the bottom to a video.
Wise Video Converter supports to add multi videos at once, using Ctrl and Shift keys.
Shift - Select the first video, then press the Shift key and select the last video to add multiple consecutive video files at once.
Ctrl - Select the first video, then press the Ctrl key and select each desired video. You can add multiple discrete video files at once.
Step 2. Converting videos
If you add videos by dragging files to the specific device icon, no need to set it anymore, just click the yellow conversion button in the lower-right corner.



Watermark - You can add a custom image as a watermark for the converted video.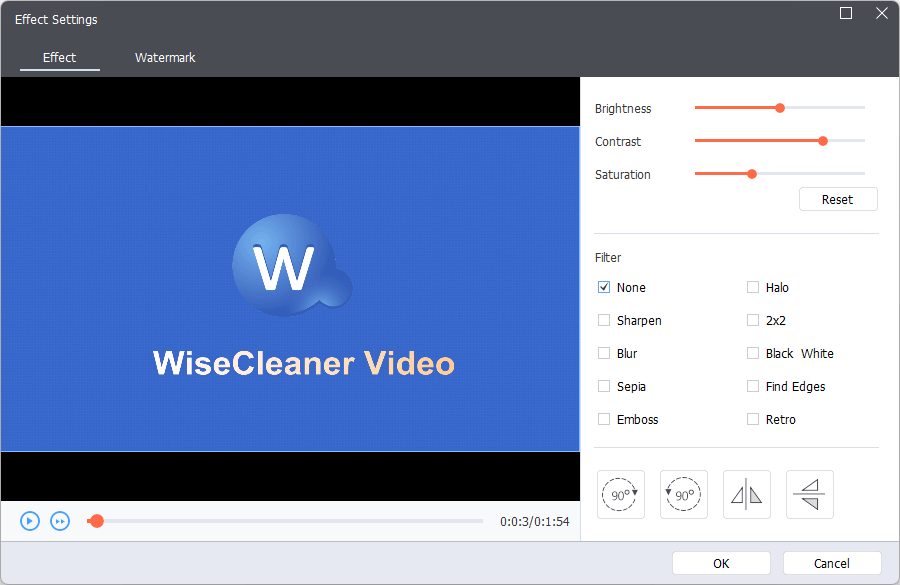 Convert settings - you can set more details, like output format, video codec, audio codec…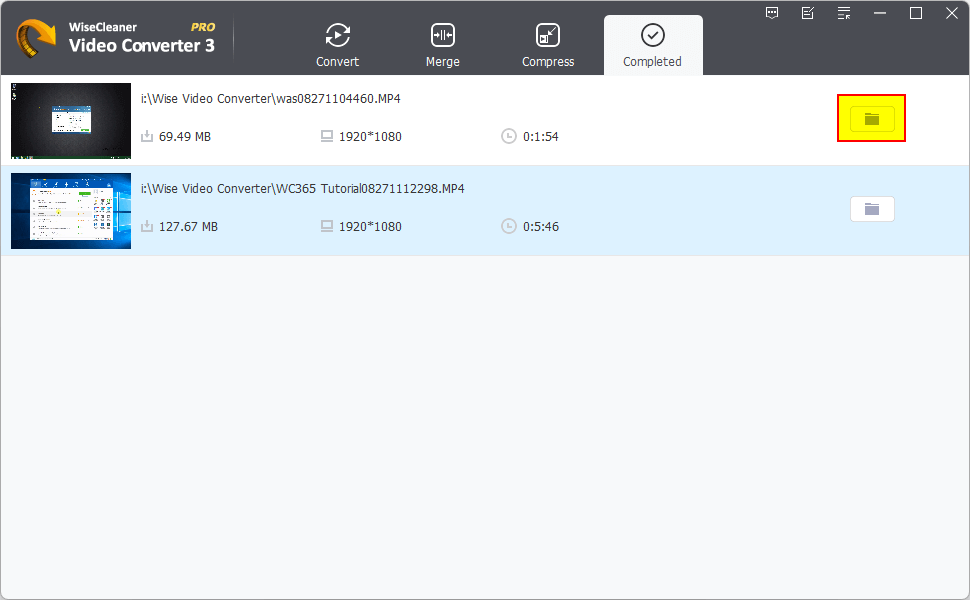 Step 3. After converting
The time required to convert the video depends on the size of the video, computer performance, and conversion settings. Please be patient.
After the conversion is completed, the converted video will be displayed on the Completed tab. Here, you can play the video or open the video file location through the right-click menu.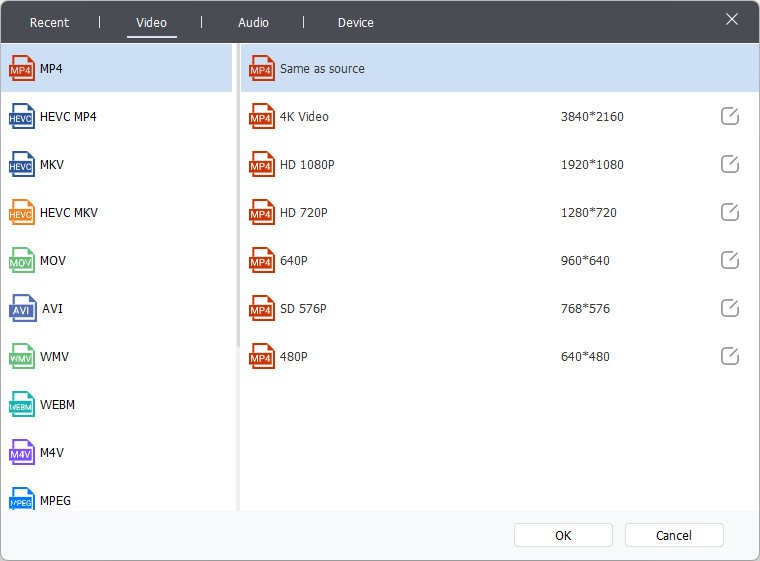 Were these helpful? You can Click Here to contact us for further help!