How to Use Wise Reminder to manage your schedule
Wise Reminder is a delicate freeware to help manage your schedule as a memo and remind you anytime as a secretary. It's easy to use and effective!
When Wise Reminder is launched, the main screen will be displayed. From the left, you can check the events which are completed and unfinished.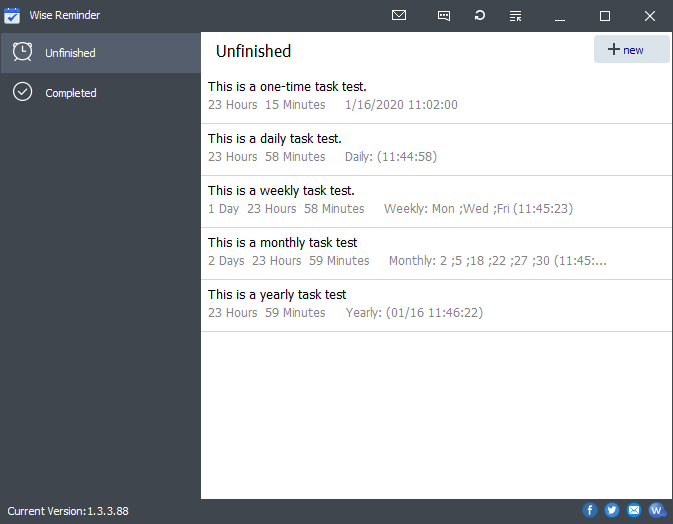 Step 2: Create task
You can start a task by clicking

in the upper right corner. And then fill in the description, time, date and ringtone.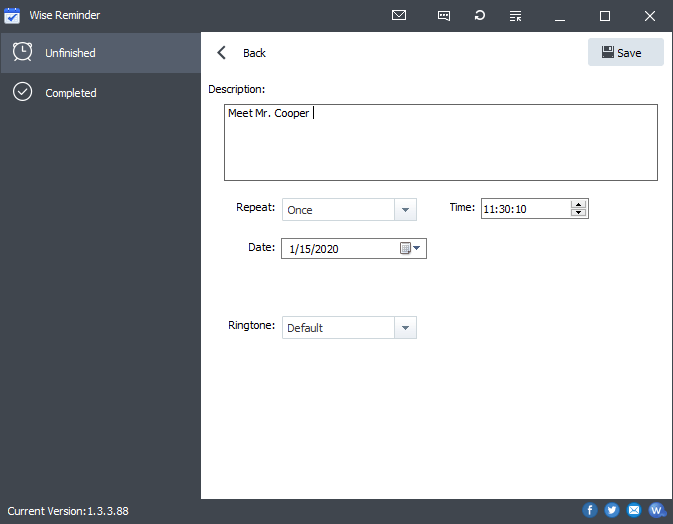 The reminded window will pop up according to the time you set.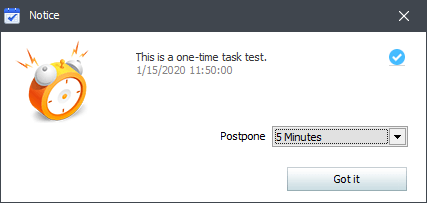 Step 3, Manage the Completed task
If you click the button Got it in the popped reminding window, this task will be moved to the Completed list. Here, you can review all finished reminders, modify and re-activate a task, delete unwanted reminders.