When searching how to improve hard disk, we are always suggested to defragment the hard disk. Well, Defragmentation means to integrate the files which were split into small chunks and saved in different places in your computer. As a result, it can improve the speed of your PC. Here I will show you the easy steps to defragment your hard disk.
Step 1: Open "Defragment and Optimize Drives" by searching.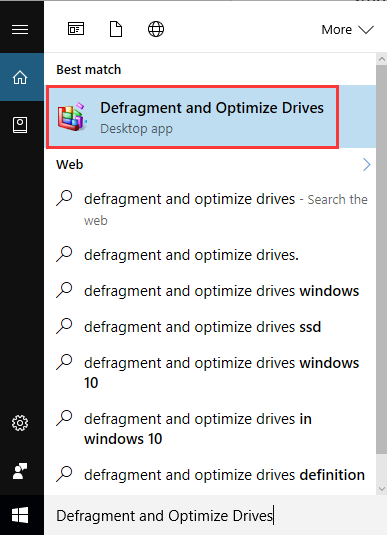 Step 2: Select the hard drive you want to optimize and click "Analyze".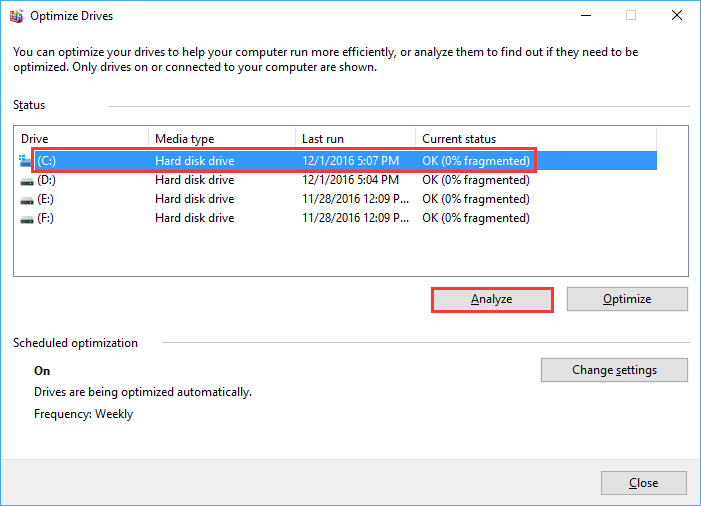 Step 3: And then please wait until it completes the analysis and displays the percentage of the fragmented files.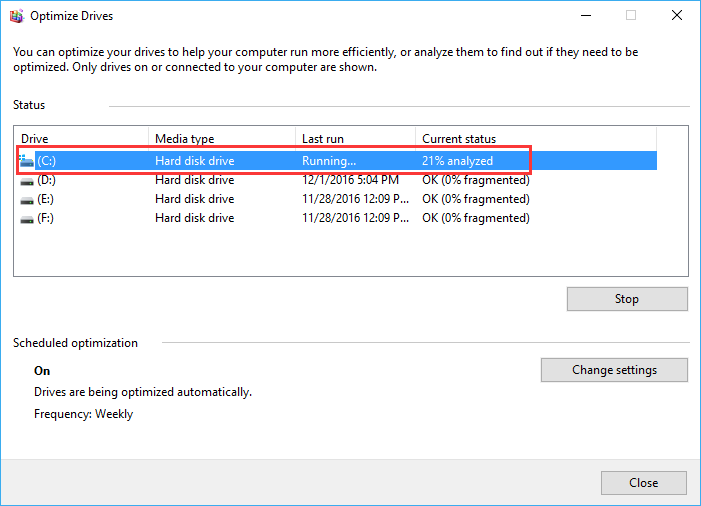 Step 4: Click "Optimize" button to start defragmentation, but it will take a long time to do tha
(1)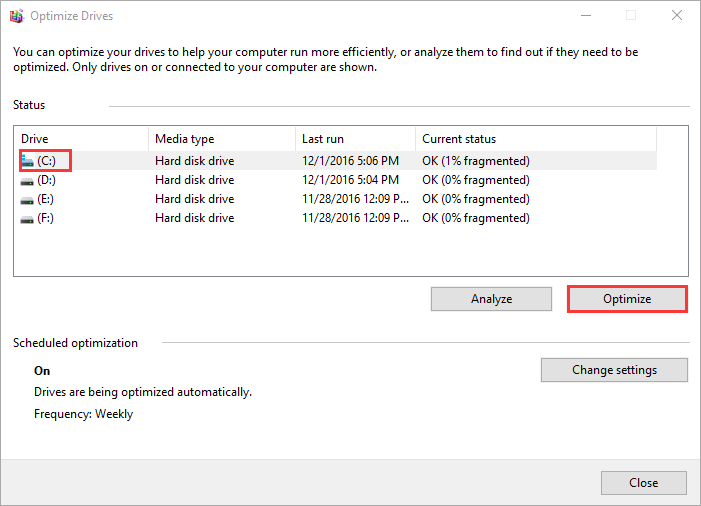 (2)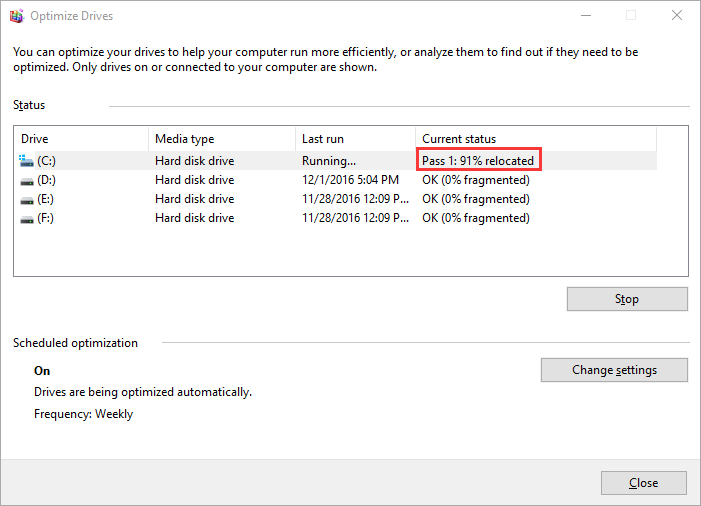 Furthermore, windows can automatically run the optimization every week, but if you want to change it, here is how to do:
Step 1: Click "change settings" button, and then choose Daily, Weekly or Monthly as you like.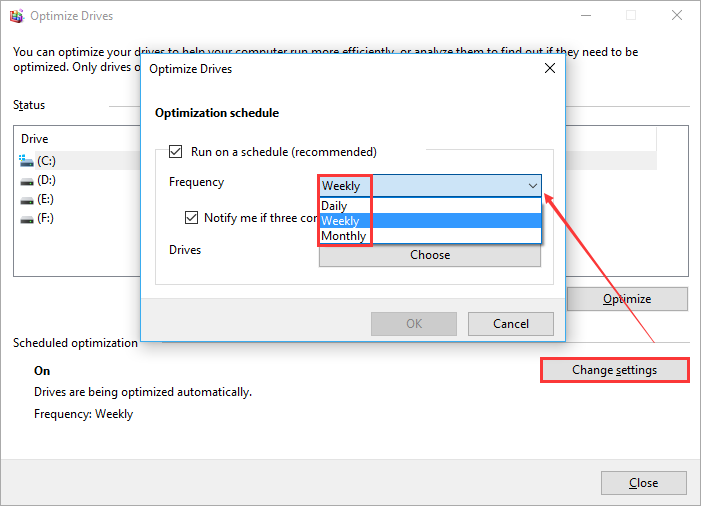 Step 2: Choose the drives you want to apply the new schedule.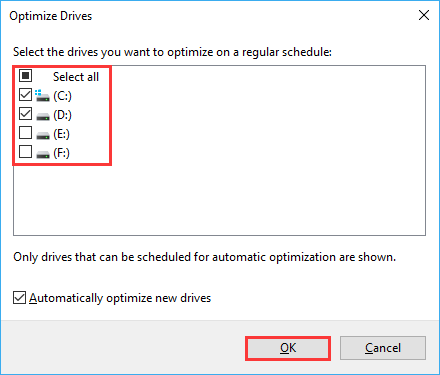 For most people, the default Windows Disk Defragmenter will do enough job, but if you are not satisfied with its speed, I suggest you try to use Wise Care 365 which has the feature of "Disk Defrag". It can evaluate more files, make the optimization more visible, and faster.
Don't stop here, in the new updated version of Wise Care 365, this feature of "Disk Defrag" has been improved especially for SSD. Wanna have a try?