Although you can also find the control panel in Windows 10, there is a new way of uninstalling programs and apps from your computer, no matter it is a desktop program, a windows 8-style modern app, or a new-fangled Universal app. Here are some different ways to uninstall an app or a program from windows 10.
Method1: From the start menu.
Tap the "Start" button to open the start menu, and locate the app you want to uninstall, right-click it to choose "Uninstall".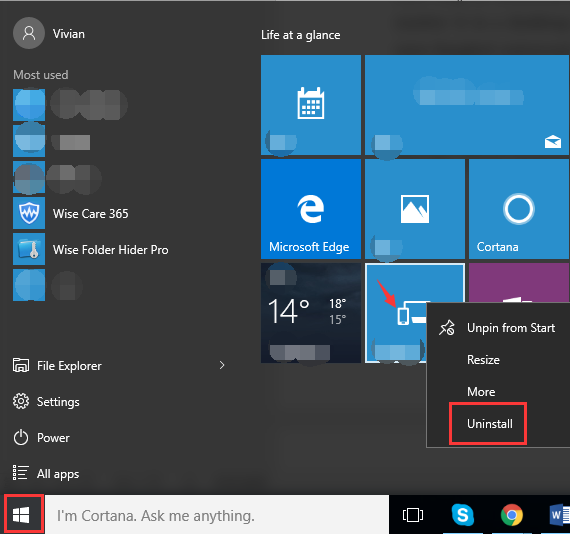 Method 2: Use the settings menu.
Step 1: Open Windows Settings
Please click the start button at the bottom and choose "settings".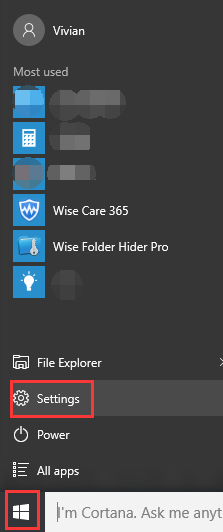 Step 2: Go to System
After clicking "settings" and it will appear in a different window. And click "system" in settings window.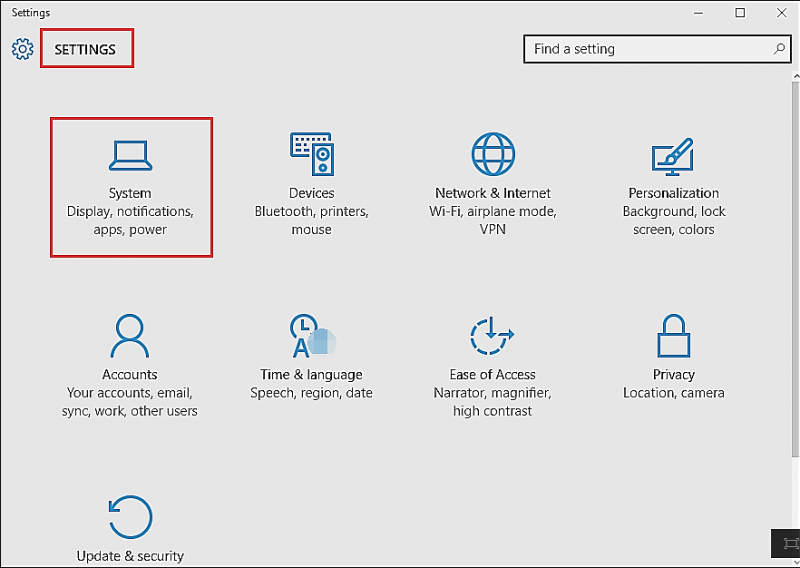 Step 3: Go to Apps & features
And you will come to the next window in "System", please choose "Apps & features". Click "Uninstall" button at the bottom right of the dialog box, and the app or program will be uninstalled.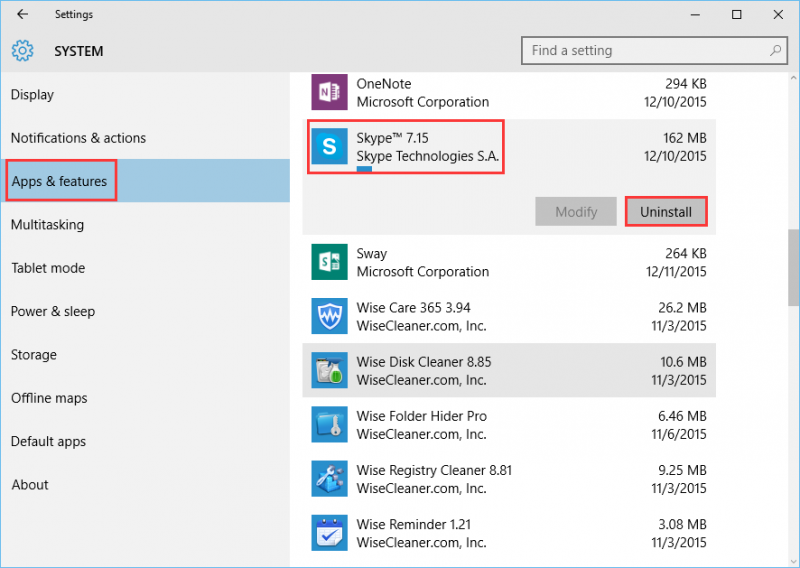 Method 3: Use Wise Program Uninstaller
There is also an alternative choice if the windows can't allow you to uninstall some of the programs or apps from it, try to use third party software such as Wise Program Uninstaller.
For some stubborn software or software with a broken uninstaller, they can't be uninstalled from windows. The 'Forced Uninstall' option of Wise Program comes in handy. It scans your system for all the files and registries, that are associated with this software and deletes them thoroughly, just like you have never installed it.
Step 1: Launch Wise Program Uninstaller
Free download and install Wise Program Uninstaller, and you will find all the programs and apps installed in your computer.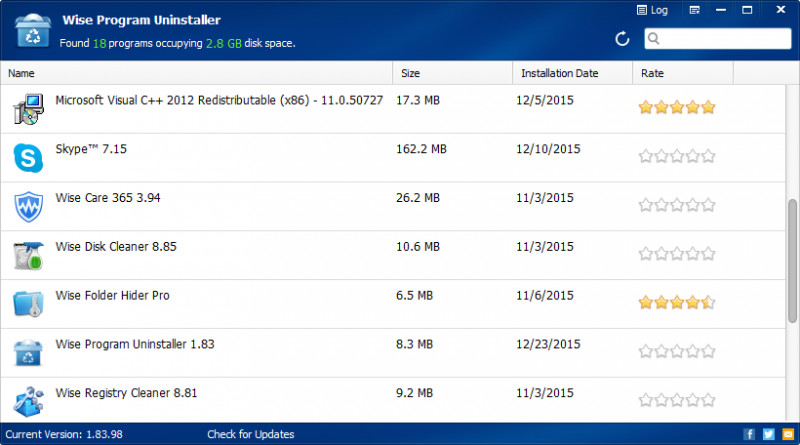 Step 2: Safe uninstall an app
Choose the program or app you want to remove, you can choose "Safe Uninstall" or "Forced Uninstall" as you need.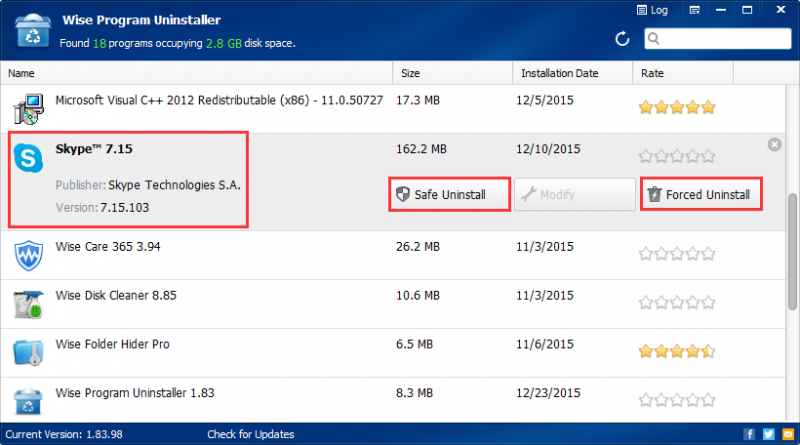 Conclusion
To sum up, Wise Program Uninstaller is the perfect solution for uninstalling Windows software, allowing you to uninstall programs quickly and completely. More important is that it can be fully compatible with windows 10.