Are you unwilling to share some of the photos in your computer with others? Do you want to protect some of your private photos? This article will offer the best way to hide photos in windows and how to protect your most private photos safely and securely.
Method 1: Change a photo's properties
Step 1: Select the photo you would like to hide and right-click on it. And select "Properties" from the pop-up menu.
Step 2: Please check the "Hidden" box in the attributes section, then click "OK".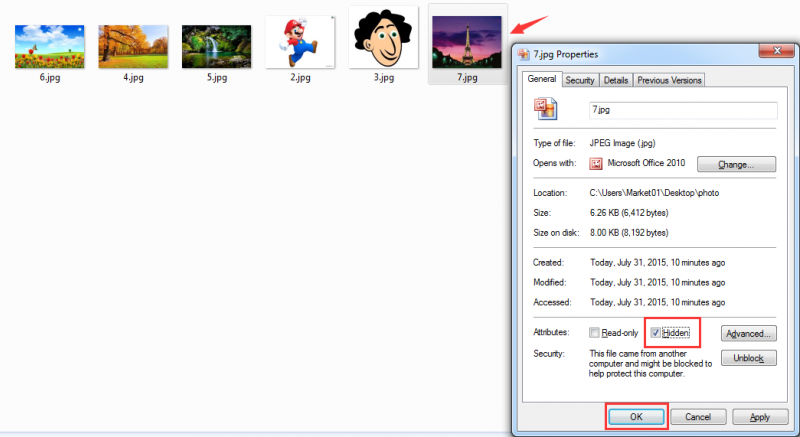 Step 3: You will find that the photo has been hidden in this folder.

If you want to view a hidden photo in windows 7, please click "Organize" button on the toolbar and select Folder and search options.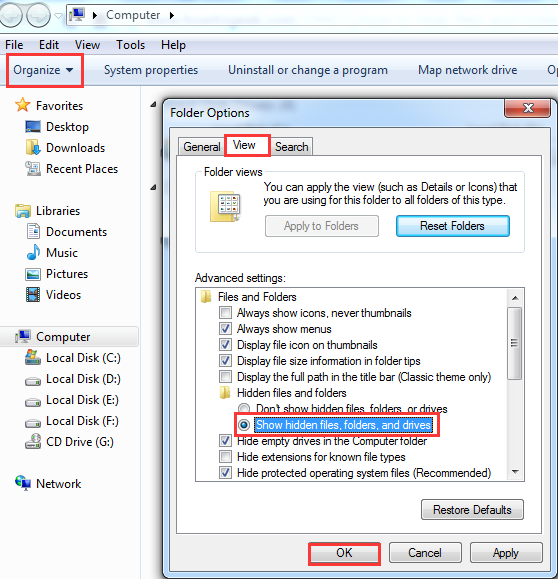 Method 2: Hide a photo with Wise Folder Hider
Free download Wise Folder Hider Pro which can not only help you to hide your private photos but also can hide other personal data from your PC.
Step 1: Launch Wise Folder Hider
If you have not installed the latest version of Wise Folder Hider, please click the link below to download Wise Folder Hider.
Please input your email, user name, and license key to activate it.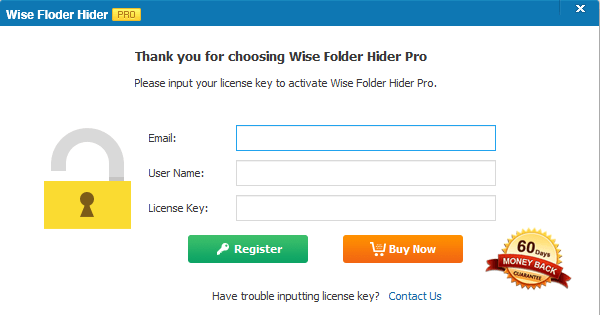 Step 2: Add a photo to hide
Click "Hide File" to select the file you want to hide, of course, you can also drag and drop the file into it as you like.
Step 3: Check the photo status
You can find that the status of the file is "Hidden" in Wise Folder Hider Pro.

Step 4: Add a password
From here, you can set a password for the hidden photo.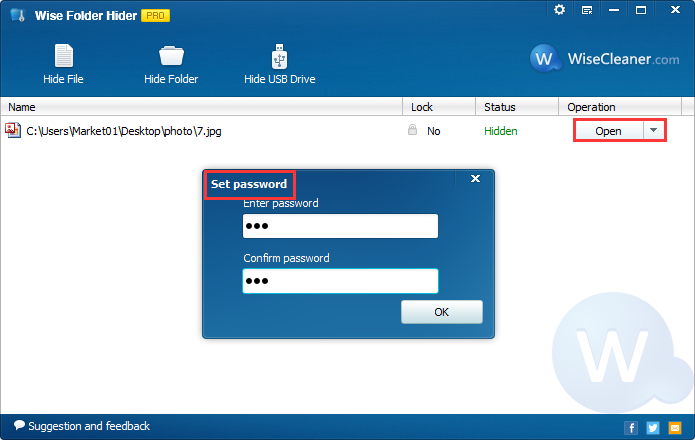 Conclusion
As you can see, Wise Folder Hider Pro is designed to password-protect, It provides enhanced security for files and folders on your Windows PC, blocking the unauthorized access of your private files or folders. It is an ideal utility for those who are concerned about the security of their personal data.
Any questions about hiding photos in windows, please contact us for discussing.