If you push the Power button, a plain black screen appears, what do you do? Windows won't boot is a common symptom with a variety of causes, so you will need to try the following troubleshooting procedures.
5 Possible Reasons for A Black Screen
Why did you get a black screen? Please check the following items.
1. One of the components in the computer may have overheated.
2. The monitor is turned off or the cables are disconnected.
3. The Binary Operating System or booting software may be corrupted.
4. Operating system corrupted.
5. Hard disk crash which is the most reason for the black screen.
Method 1: Reinstall your video driver
Step 1. Open the Task Manager
Please right-click on the Taskbar, and click Task Manager.
Step 2. End explorer
Click Processes --> explorer.exe-->End Process.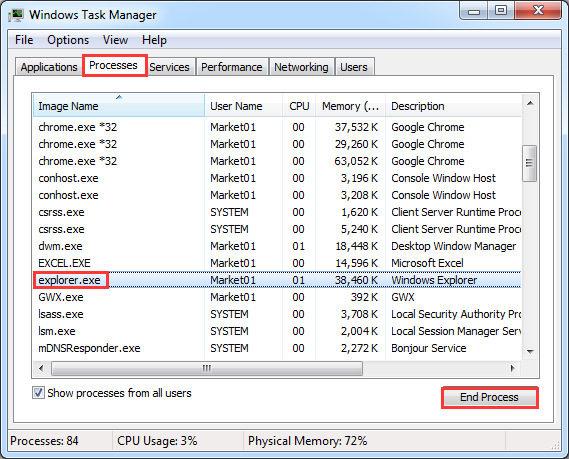 Step 3. Restart explorer
Click File-->New task, then input explorer.exe in the open text box and then click OK.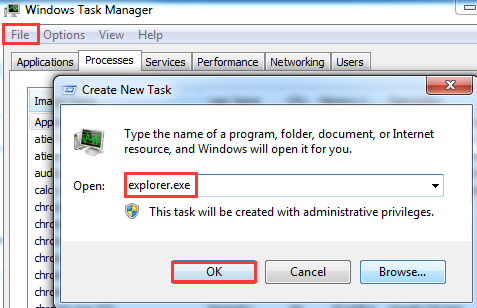 Step 4. Open Device Manager
Click Start and input device manager in the search box.
Step 5. Update video card driver
At last, double click Display adapters, and then right-click the display device and choose update driver software. Click search automatically to look online for new drivers.
Note: Make sure to restart your computer after the reinstallation of your video driver has been completed.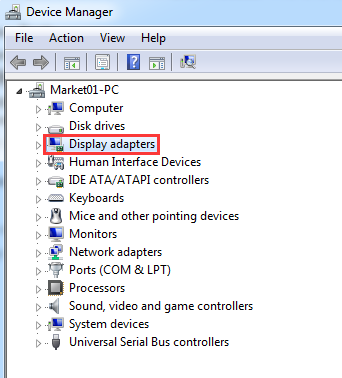 Method 2: Uninstall Windows security update on Windows Safe Mode.
1. Press "F8" upon booting up your PC.
2. Click "safe mode" option, and wait until the login screen appears.
3. Click the "Start" and input "programs and features" in windows search box.
4. Choose "view installed updates"options and choose "windows" category.
5. If you found the code named KB2307712, KB 976098, and KB915597, and they were installed immediately prior to the occurrence of the "black screen of death", please uninstall them.
6. Try to restart your computer in normal mode.
How to avoid the black screen issue?
In order to stop black screen issue happening, I suggest you should maintain your computer regularly with Wise Care 365. It can optimize PC's performance, defrag disk and the Windows registry, what's more, it also supports managing the startup process as well as service.
After launching Wise Care 365 in your computer, you will find its user-friendly interface, I am sure that you will have an unusual experience with it.