System Restore uses restore points to return your system files and settings to an earlier point in time without affecting personal files. Restore points are created automatically every week, and just before significant system events, such as the installation of a program or device driver. You can also create a restore point manually.
How to create a system restore point manually in Windows 7 & 8.1
Step 1: Open System Protection
Right-click on the Computer icon on the desktop (in Windows 8.1, it is This PC), and click Properties. Then click System protection in the left pane.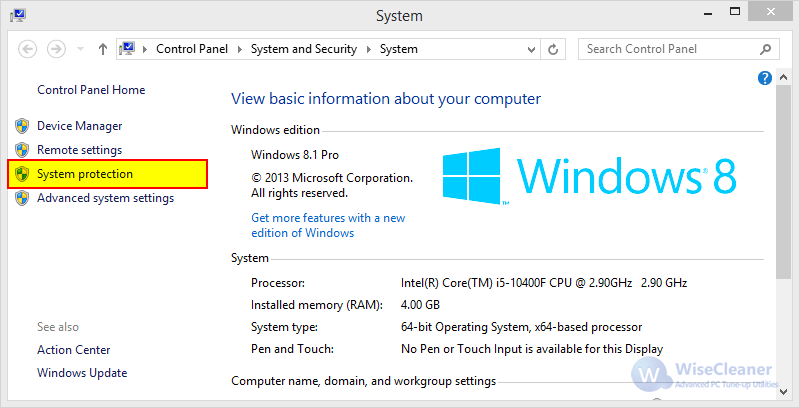 Step 2: Check the Protection Settings
In the System Protection tab of the system properties, please check whether the Protection status in the Protection Settings is On.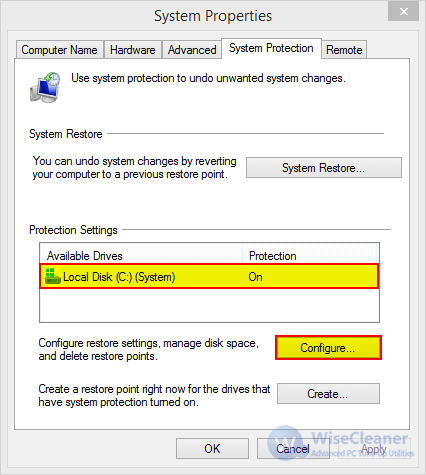 If it is Off, please click the Configure button, click Turn on system protection, and adjust the maximum disk space used for system restore points. Then click the OK button to save changes.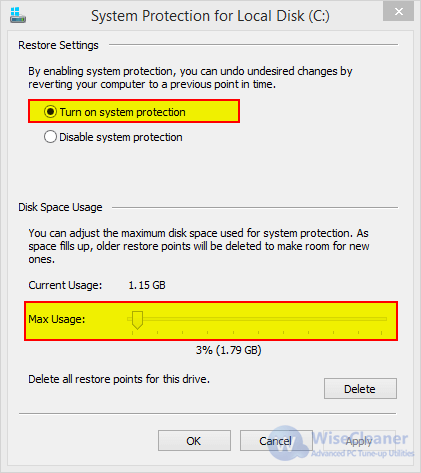 Step 4: Create a system restore point
Back to the System Properties window, click the Create button at the bottom.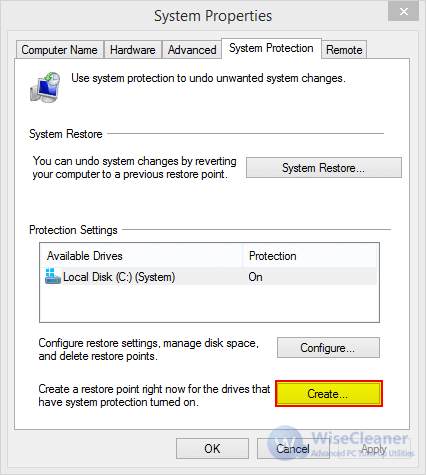 Then type a description for your System Restore Point and click Create button.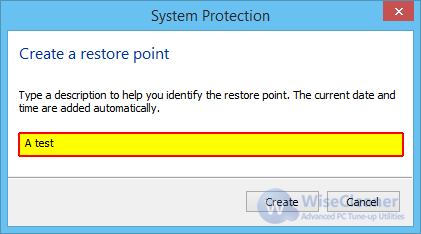 Wait for a couple of minutes until System Restore Point is created and you are done. Close all existing windows.
How to Create a system restore point by Wise Care 365
Step 1: Run Wise Care 365
If you have not installed this app, please click here to download and install the latest version of Wise Care 365.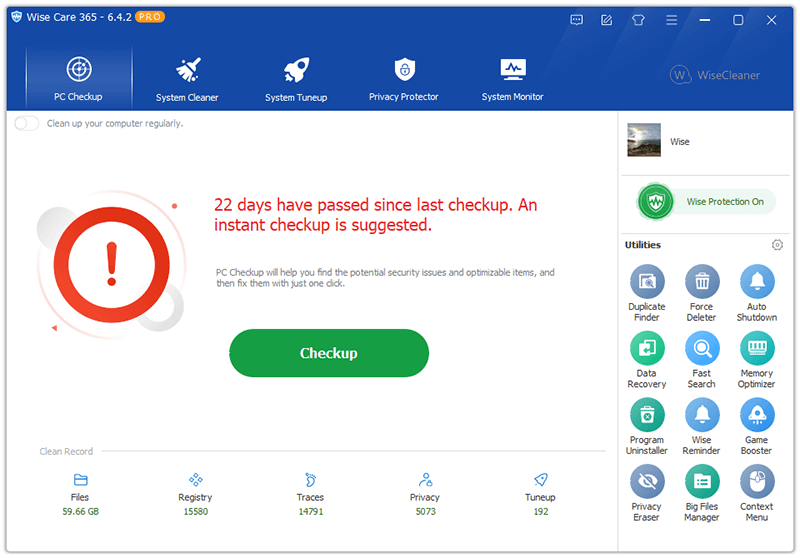 Step 2: Create a system restore point
Click the Menu icon on the top, and click Backup. Then select Create a system restore point. Wise Care 365 will create a system restore point automatically.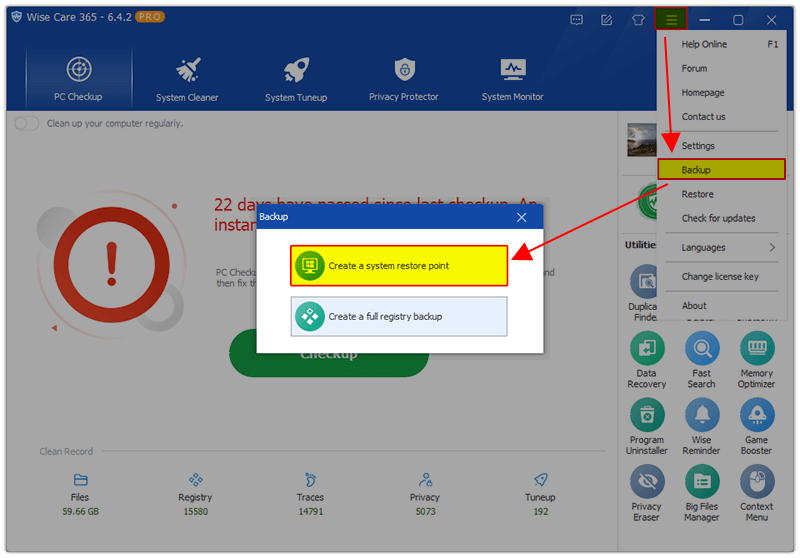 You are done! Whenever you want to restore your computer to a previous point, you just need to click Restore. You will find all the restore points that are created automatically and manually are there. Choose any restore point and then click Restore, your system will go back to the previous state specified.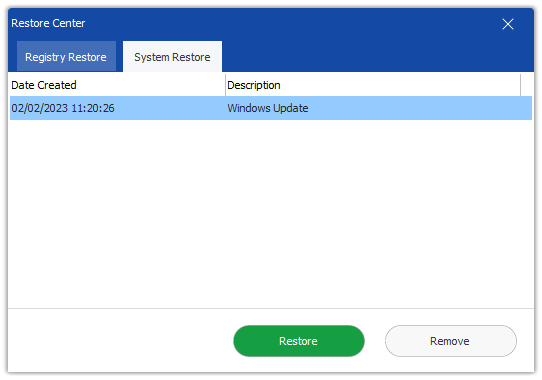 To ensure that your PC is free from errors, it is important for you to maintain a healthy registry. It is also a good idea to make regular registry backups to ensure that if there is a problem in the registry, you can restore it from a backup taken earlier. You must always back up your registry before:
1. Making any major system or network configuration changes on your PC.
2. Installing or uninstalling a large application.
3. Performing direct registry edit using Registry Editor (RegEdit).
4. Scanning and repairing the registry using a registry cleaner.