It is known that regular maintenance of your system can significantly boost your computer's speed and life. Wise Care 365 is a professional PC cleaning and speed up tool. With it you can stabilize, secure and speed up your computer with just one click. It's free and very easy to use. How about having a try from here?
What should you do to clean your computer system and make it run smoothly?
Step 1: Launch Wise Care 365
Launch Wise Care 365 on the windows computer. It consists of PC Checkup, System Cleaner, System Tuneup, Privacy Protector, System Monitor.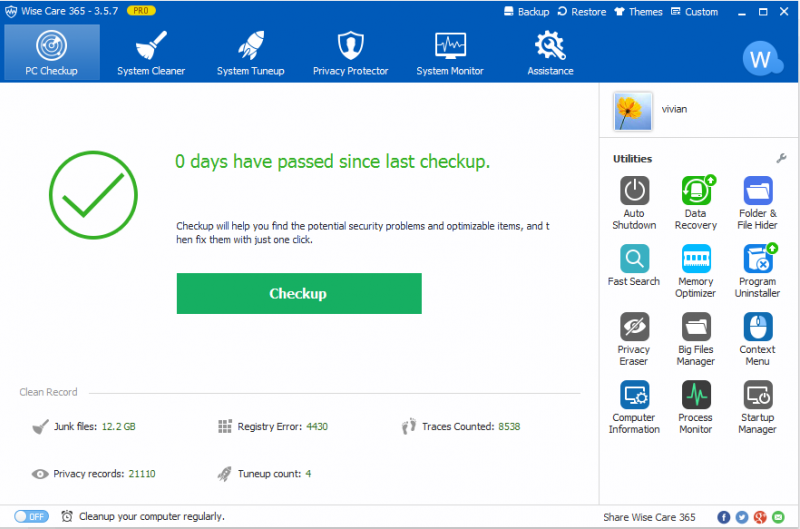 Step 2: Run Registry Cleaner
From here, you can scan and clean your register by clicking "Registry Cleaner". And it also shows the time of your last cleanup.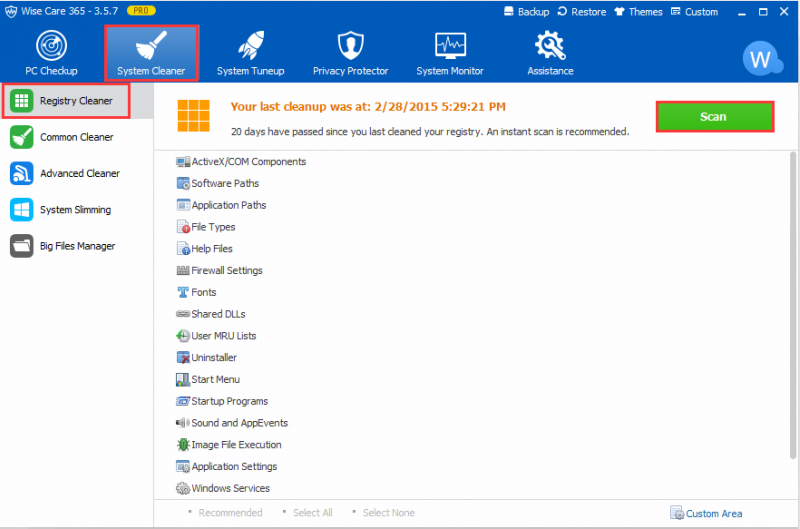 Step 4: Run Common Cleaner
Choosing "Common Cleaner", you will clean useless files and traces on the computer, especially the Internet Browsing History.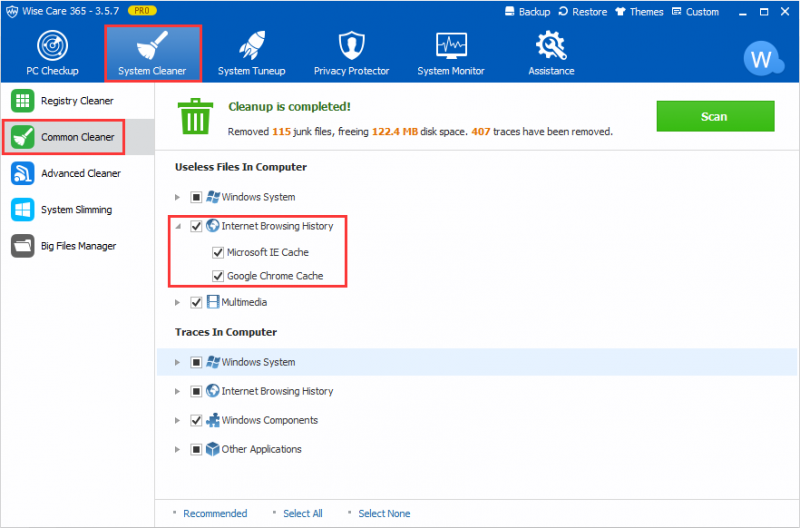 Step 4: Run Advanced Cleaner
"Advanced Cleaner" can help you find more useless files and free up more space. And you can also choose which local hard drives need to be cleaned.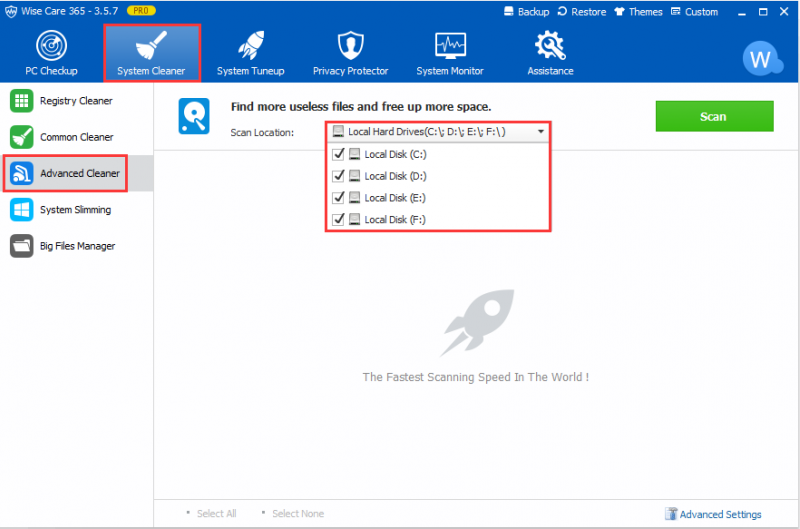 Conclusions
In addition, it also has the function of "System Slimming" and "Big Files manager". Both of them can make your system deep cleaning.
Download Wise Care 365 now to start cleaning your computer system and speed up your PC immediately or contact us by leaving a message if you have any questions.