System Restore Point is an important feature of Windows, which can be used to create the state of the system at a certain time. It allows you to restore the system files to an earlier time when the system is malfunctioning or unstable. Also, creating a system restore point is an important tool to maintain the stability of your computer. With the use of computers, there will be more and more errors in the system, which may cause the computer to run slower or even have inexplicable errors. At this point, with System Restore, you can quickly restore your computer to an error-free state, ensuring stable operation.
Wise Care 365 - Free Windows PC Cleaner and Speed-up Tool
Wise Care 365 is the perfect solution to optimize and accelerate your system speed. It is a free Windows PC cleaner and speedup tool. In addition, it can also help you quickly create system restore points.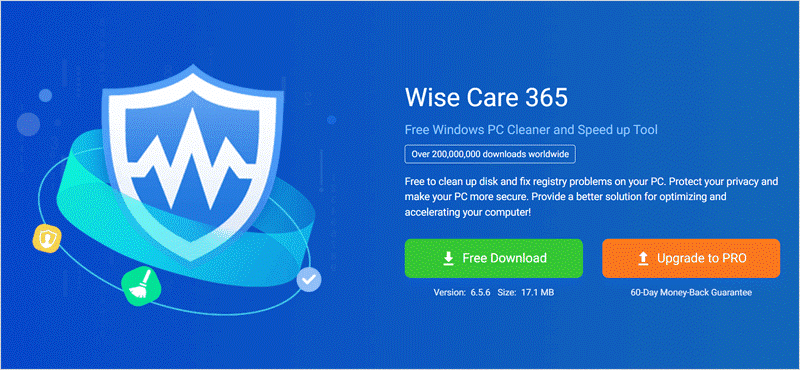 How to create a system restore point using Wise Care 365 on Windows 11
You can create a system restore point through Wise Care 365 by following the steps below.
Step1. Download and install Wise Care 365
Wise Care 365 is a great Windows PC cleanup and speedup tool. Also, you can use it to create system restore points. If you don't have System Restore enabled on your PC, you can also enable it with Wise Care 365. You only need to click here to safely download Wise Care 365.
Step2. Create a system restore point
Run Wise Care 365. Click on the menu icon at the top of the window and select Backup from the drop-down menu.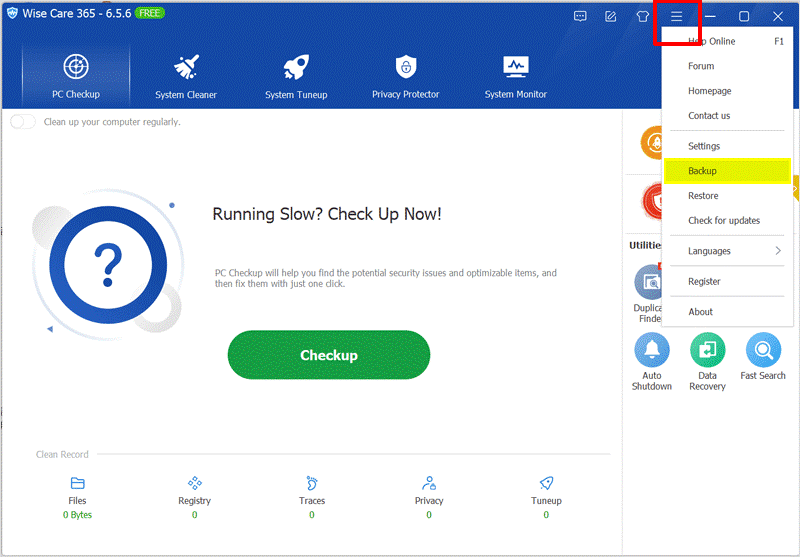 In the new pop-up window, select Create a system restore point.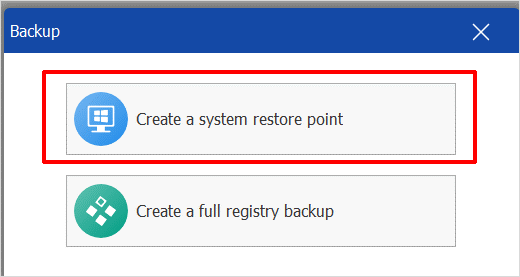 If your computer has not enabled the system restore point, there will be a pop-up window to remind you to enable it, click Yes to enable this function.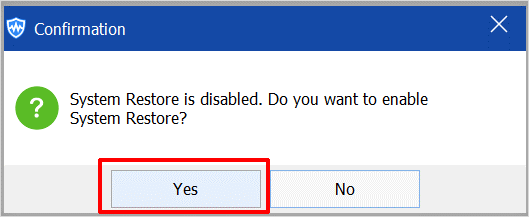 Wait patiently for a few seconds, you will see a pop-up reminder that the creation is successful, click OK to close the pop-up window.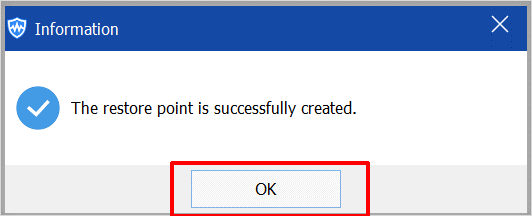 Click the Menu button again and select Restore from the drop-down menu.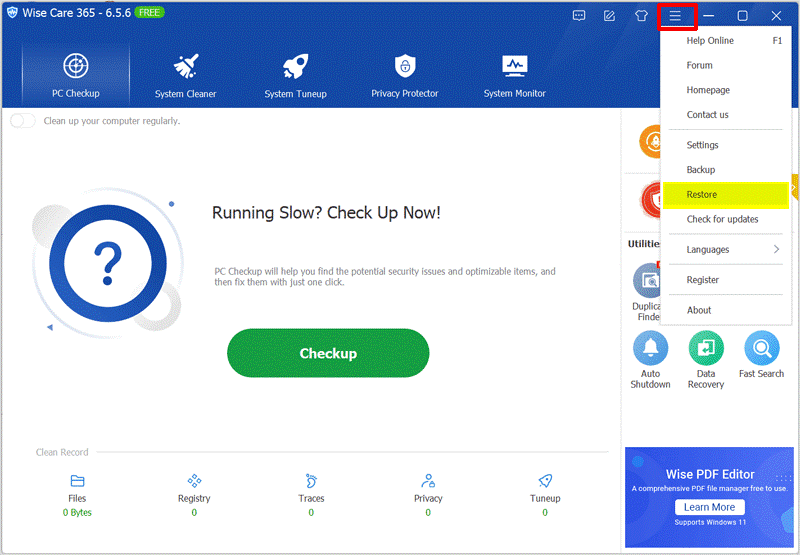 Select the System Restore tab in Restore Center, click the system restore point you just created, and finally select Restore.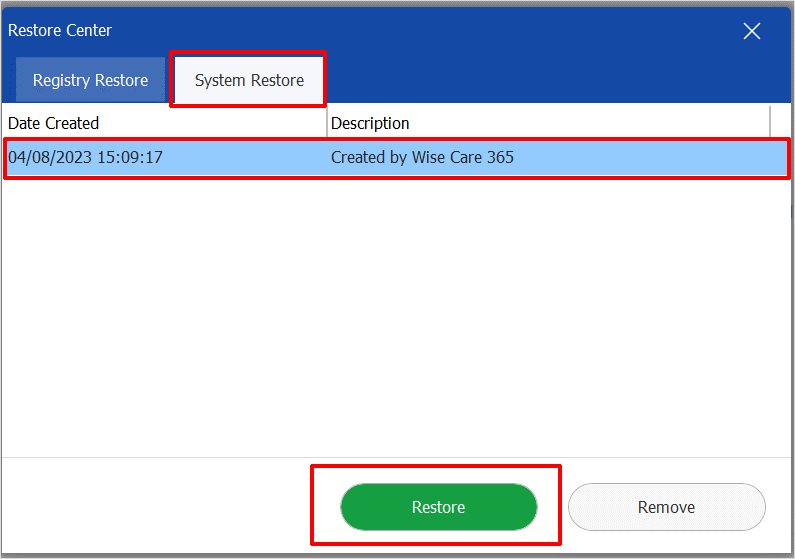 Conclusion
In a word, System Restore Point is like a life preserver in our digital life, a magic tool that can help us get rid of computer problems at any time. In this era of rapid changes in information technology, having a reliable system restore point is undoubtedly a smart choice worth making for all of us. Wise Care 365 not only helps you to create system restore points but also saves the record of each creation to help you restore system files to any point in time.