There will be times in life, school, or work when you need to share a USB flash drive with someone else, but you don't want your personal files on it to be read by others. We have talked about the ways to disable USB drives totally to protect data in an earlier post. But that will disable the whole USB drive. Isn't there any free ways to hide just the files on the USB drives but still make it possible to keep others using the USB drive separably?
Yes, there is. With Wise Folder Hider, you can FREE hide and password-protect your personal files and folders on the USB stick with one click while letting other people keep writing or saving files to the USB drive. Even when you lost the USB drive, the hidden files on it will not be stolen.
Here's how to hide files on a USB drive via Wise Folder Hider
Step 1. Download and install
If you haven't got Wise Folder Hider installed on your computer, click here to download it from the official website.

Step 2. Set a login password
Connect the USB drive that you want to hide to your computer first. After that, launch Wise Folder Hider.
If this is your first time using the software, you will be prompted to create a login password. Enter a strong password twice which you won't forget and click on OK. This password is needed every time you launch Wise Folder Hider.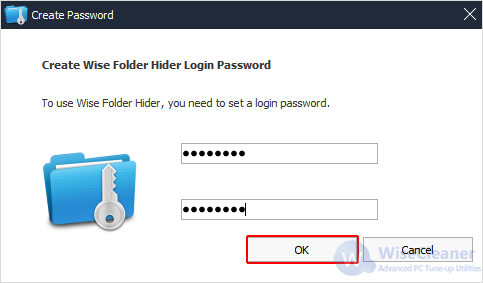 Step 3. Hide the USB drive
In the main interface of Wise Folder Hider, click on the Hide USB Drive button at the bottom right corner.
There will be a new window opened, displaying all connected USB drives. Select the drive which you want to hide and click on OK.
A secondary password for the hidden drive is strongly suggested. Only when it is set up can the USB drive be hidden safely. So please click on Yes when the confirmation window pops up.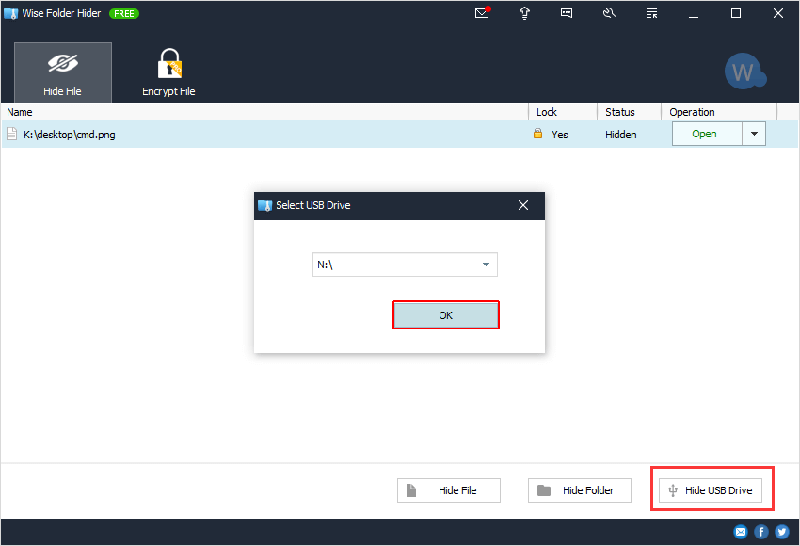 You will see the hidden USB drive listed in the main window, with a Hidden status, which means the USB drive will now be hidden from view and will not be accessible until you open or unhide it in Wise Folder Hider again.
Conclusion
This is how to hide your personal files on the USB drive for free. Wise Folder Hider allows users to hide and protect their private files and folders on the USB drive from being leaked by unauthorized access.