When you are ready to relax and play the game for a while, you find that your computer very laggy and you can't even load the game. Or maybe you're in the middle of a game and you're about to pass it, but the game fails because of slow internet access. The above situation must be very annoying for you. It is not difficult to have a good gaming experience. This article will show you how to boost your PC's game performance.
Wise Game Booster - Free Game Speedup Tool
Wise Game Booster is a free game acceleration tool that can provide you with a top-notch gaming experience. It can help you speed up boot-up, speed up system operation, boost network access and optimize your SSD. You can tune up all the items with one click, or optimize them one by one.
How to Boost your PC's Gaming Performance via Wise Game Booster
Now you can follow the steps below to easily speed up your computer and have a superb gaming experience.
Step1. Download and launch the Wise Game Booster
First, you need to download Wise Game Booster. If you haven't downloaded it yet, you can click here to download it safely.
Step2. Optimize PC performance
Run Wise Game Booster, and select My Games on the navigation bar. Select Optimize All in the lower right corner of the window to close processes that occupy too much memory with one click, stop services that are not related to games, and improve computer performance.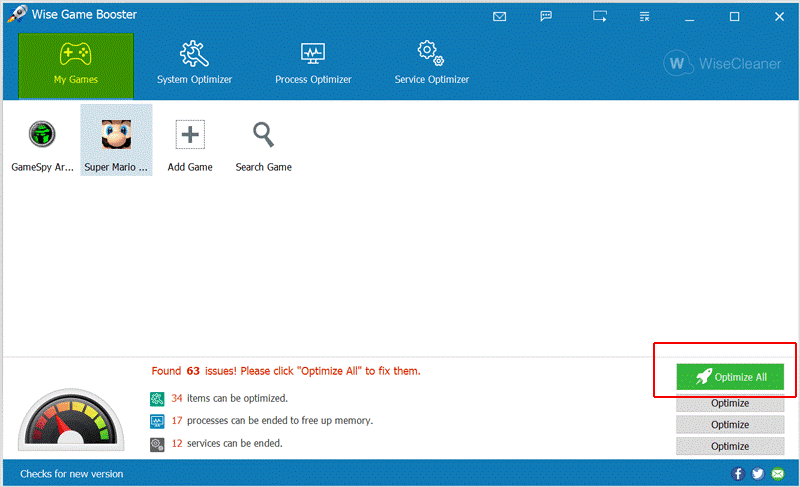 In addition to the one-click optimization feature, you can also select System Optimizer, Process Optimizer, and Service Optimizer from the navigation bar.
You can click Optimize All to optimize the system with one click. Including speeding up the speed of switching on and off, speeding up the running speed of the system, improving the speed of network access, optimizing the SSD, and improving system stability. You can also restore your optimized items.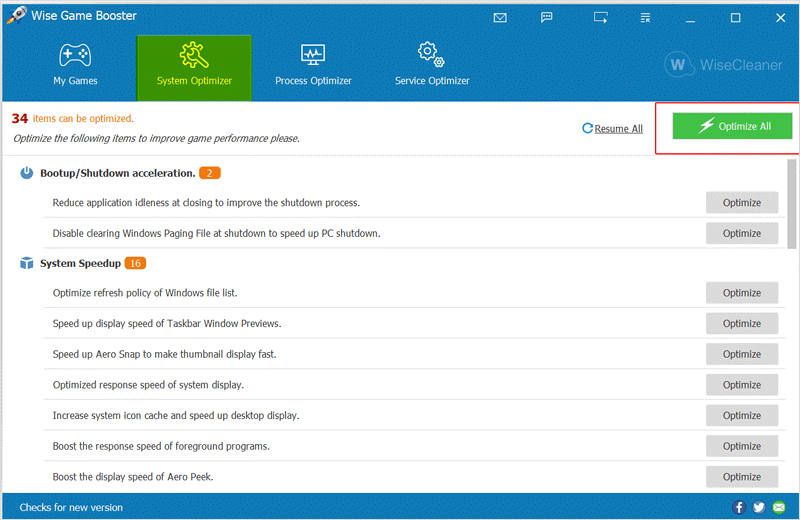 You can choose to end the process and free up memory space by clicking on the inverted triangle symbol behind the program on the Process Optimization page.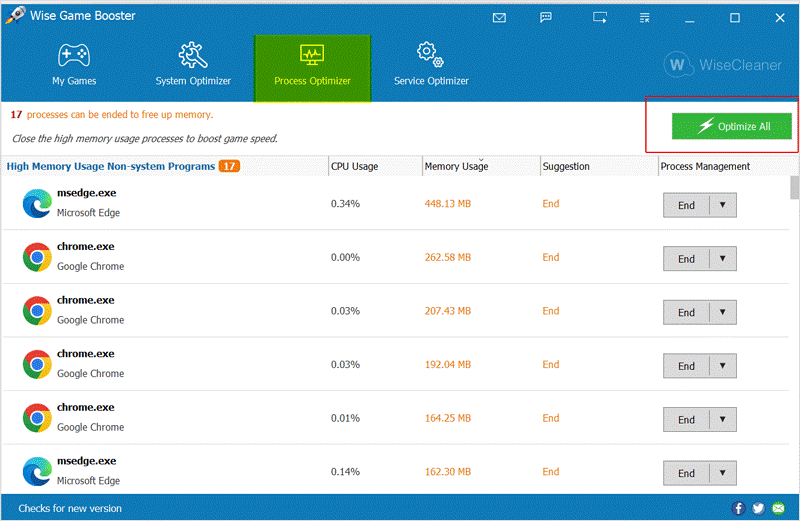 Wise Game Booster can detect the services that slow down your computer, you can choose to optimize all items with one click or manually stop the services that slow down your computer.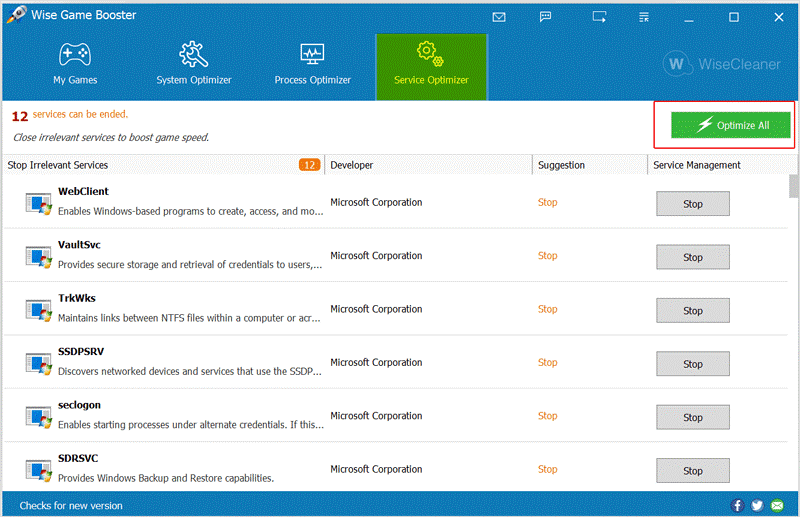 Step3. Starting to play the game
Select My Games on the navigation bar, then click the + button and you can add your downloaded games. After you have optimized your computer system, just double-click on the game or right-click on it and select Run Game to start a great gaming experience.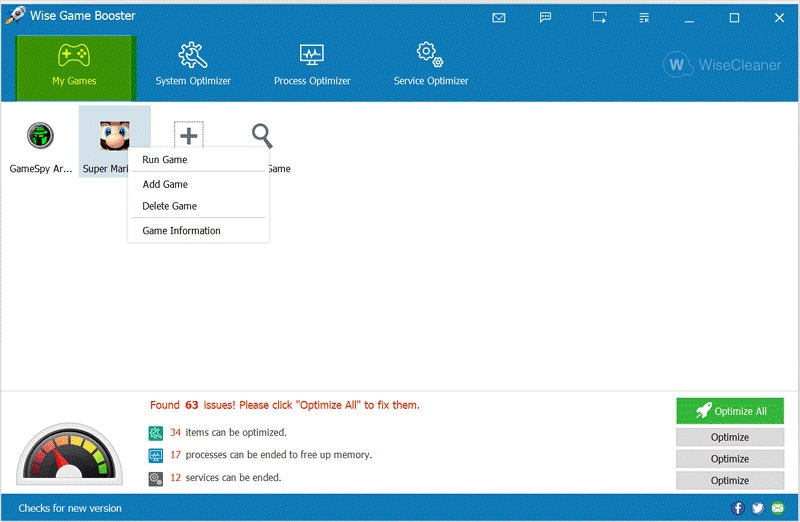 Conclusion
It is an annoying thing when the computer freezes and is not smooth when playing games. Using Wise Game Booster can effectively help you optimize the system, stop unnecessary programs and services, speed up the computer, and have an excellent gaming experience.