Are you a PC gamer? Can you play games on Windows 10 smoothly? If not, you need to optimize your windows 10 system for gaming. Here are some tips that will show you how to improve gaming performance on your Windows 10.
3 steps to improve Windows 10 performance without installing software
Step 1. Disable automatic updates
By default, Windows 10 will automatically update your operating system, which can slow down the performance of your PC gaming, so you'd better disable the automatic updates.
Right-click This PC > Manage > Service > Windows Update > Disable > Apply > OK.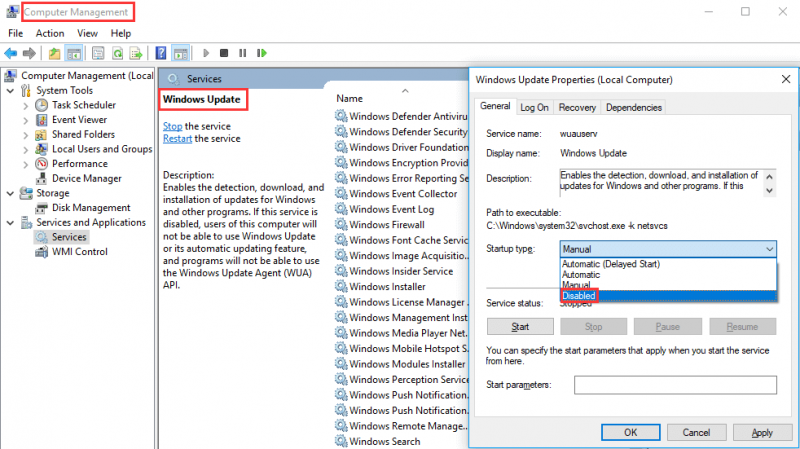 Step 2. Adjust PC for best performance
Control Panel > System > Advanced system settings > Advanced tab > Performance settings > Visual effects > Adjust for best performance and click Apply.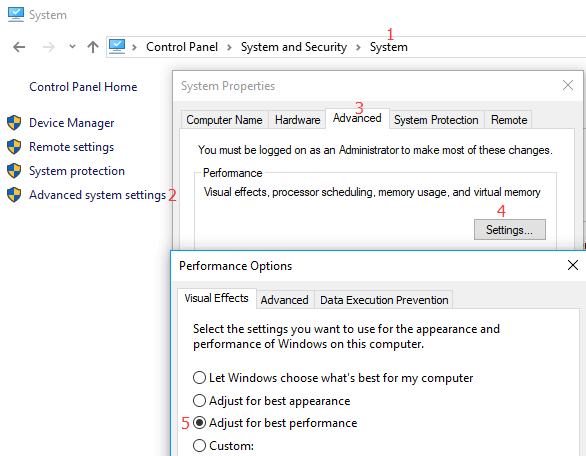 Step 3. Disable Nagle's Algorithm
Although Nagle's algorithm is good for efficient data transfer, it can slow down the internet connection which can influence playing online games. Follow the steps to disable it.
a) Press win + r to open the Run window.
b) Type regedit in the Run window and click OK to open the Registry Editor.
c) Expan the registry key and find HKEY_LOCAL_MACHINE\SYSTEM\CurrentControlSet\Services\Tcpip\Parameters\Interfaces
d) Find the one which contains your IP address.

After you find the required file, right-click the empty space and click New > DWORD (32-bit) Value to create two new DWORD. Name them as TcpAckFrequency and TcpNoDelay. After creating both simply double-click on them and set their parameters as 1.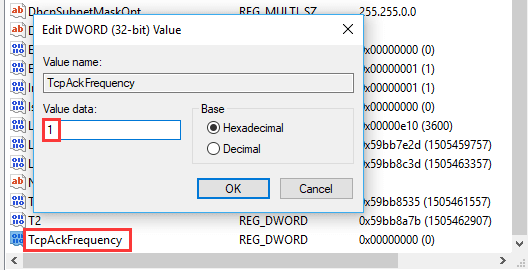 Use Wise Game Booster to improve computer performance for gaming
If you want a simple and powerful game optimization application, Wise Game Booster will be a good option for you. It can close startups, free up memory, tune-up network and keep your PC in top game performance! What's more, it is very light on system resources and totally free!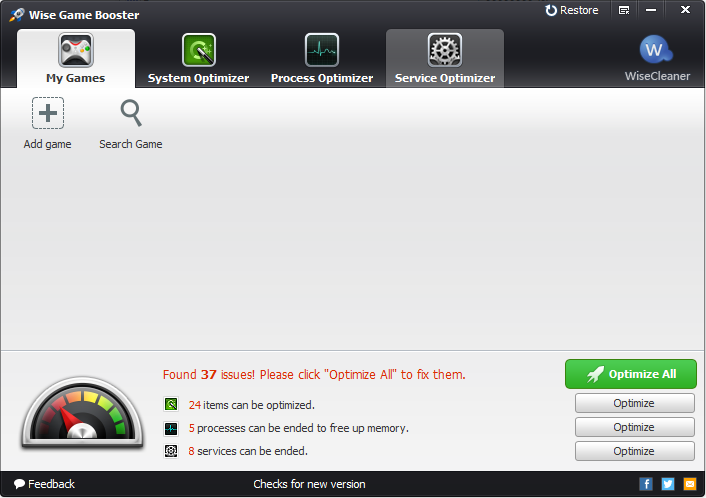 Enjoy gaming! Don't forget to share your experience with us in comments.