Do you prefer to use mouse or keyboard when you are working on the computer? For some experienced IT technical workers and game players who spend plenty of time on the computer, they are more likely to use the keyboard to get faster speed and fancy skills.
We discussed how to launch apps quickly in 3 method in the previous post. In this tutorial, we are going to show you 2 utility methods of switching apps.
Method 1 Switch Apps with Windows Keyboard Shortcuts
Windows keyboard shortcut is a built-in feature which is designed in order to have better user-computer interactive experience when using the computer. But it is not well known to all users.
Ⅰ. Task View
Press Windows key + Tab key together. This will open Task View, and all the tasks are displayed by their thumbnails. Clicking on the thumbnail of an app can switch to it.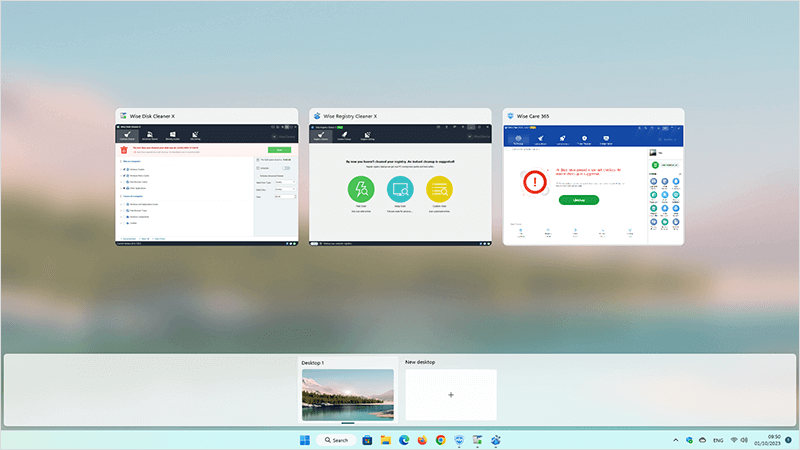 Ⅱ. Multi-task Windows Switch
Press Alt key and hold still, then press Tab key. By doing so, a list of all open tasks will be shown. Press Tab key to switch to different apps one by one. When you have chosen the target app, release the Alt key to switch to it.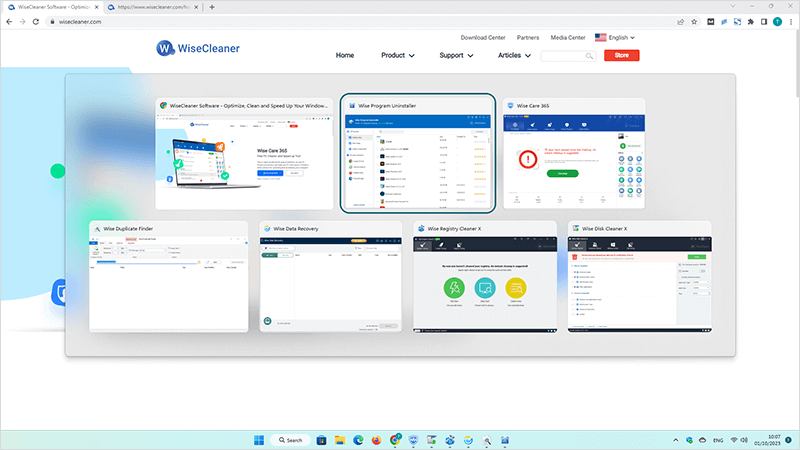 Method 2 Quickly Switch Apps via Wise Hotkey
Wise Hotkey is a professional tool to quickly start and switch any application, folder or website by using keyboard shortcuts. With Wise Hotkey, you can switch to the certain application by a single keyboard shortcut.
Step 1 Download, install and launch
Click here to download Wise Hotkey from the official website.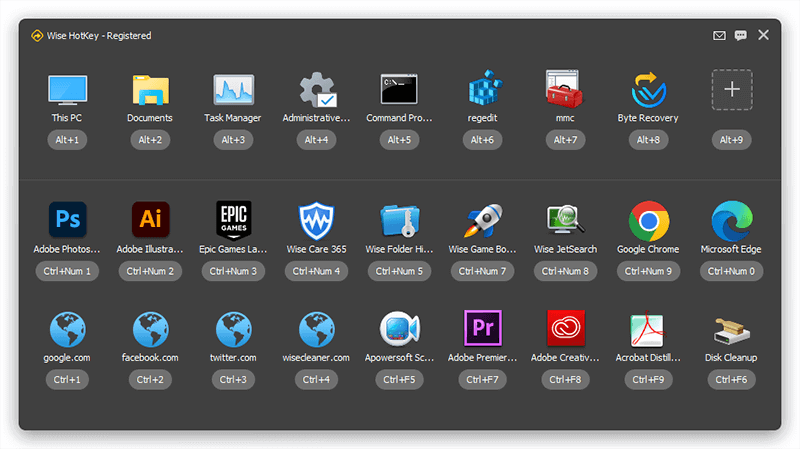 Step 2 Customize the shortcuts
Some apps are already assigned with shortcuts like Alt + a number by default. The assigned apps and shortcuts are allowed to be easily changed or removed. Click on + in both lines to add more items. A maximum of 27 items can be set. Search or type the app you want in the list, and press combination keys to set its shortcut.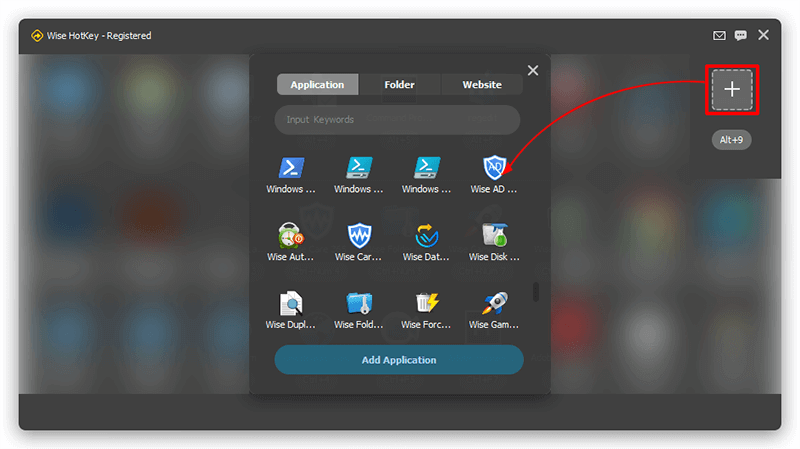 Conclusion
Switching between different apps by Windows shortcuts and Wise Hotkey are discussed in this post. If you choose the first method, there is no need to install any third-party software, while the second method offers a much more quickly and convenient way, and this is Wise Hotkey. Feel free to contact us if you have any problems.