When you finish your work on the computer, do you often forget shutting down it or do you want to automatically turn it off after a certain amount of time? If the answer is yes, continue with this WiseCleaner post to find out how you can automatically shutdown your PC with Windows built-in app and much more helpful Wise Auto Shutdown.
Method 1. Auto shutdown the PC by Desktop Shortcut
This method will help you schedule auto shutdown your PC after a period time. But remember, you can not change or cancel the task once it is set.
Step 1. Create a new Shortcut
Right-click on the desktop, and click New. On the drop-down menu, click on Shortcut.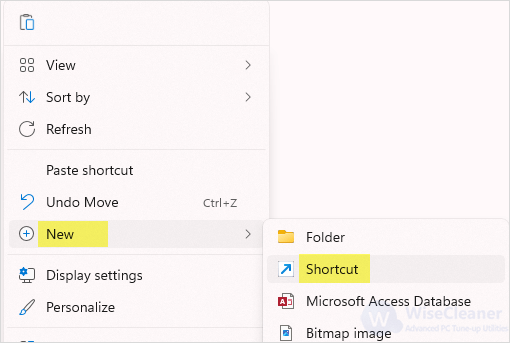 Step 2. Set the time
In Create Shortcut wizard, type or copy this command below into the box of Type the location of the item and click Next.
C:\WINDOWS\system32\Shutdown.exe -s -t number
In the above command, 300 seconds (5 minutes) represents the number of seconds for the execution time. You can also change -s into -m which represents minutes.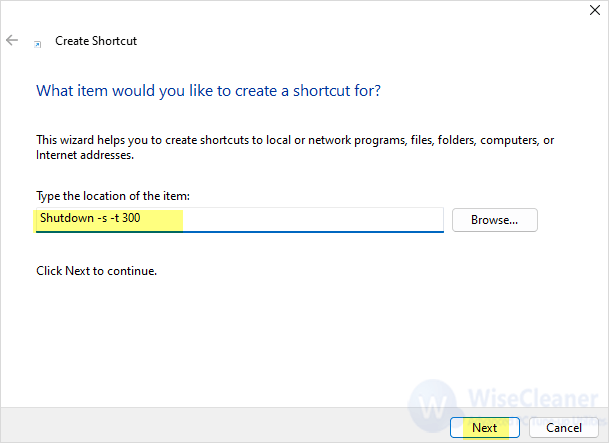 Method 2. Auto shutdown the PC with Wise Auto Shutdown
Wise Auto Shutdown is an easy-to-use and automatic Windows PC shutdown tool. It schedules the computer to Shut down, Restart, Log off, Hibernate, Sleep and Lock at any time.
Step 1. Launch Wise Auto Shutdown
After installing Wise Auto Shutdown, launch it. It has a brief interface with six tasks on the left and different execution time on the right. Check the box of Please remind me 5 minutes before the task is executed in the bottom left corner to remind you five minutes before the task executed and let you save your work. You can also choose to delay or cancel the task when the reminder pops up.
Step 2. Set the task
Choose Shut down by clicking on the button in front of it. On the right pane, set the execution time. There are four types, which are Specified time, From now, Daily, and On idle. If you want to shut the PC down in 5 minutes, check From now and type 0 in Hours, 5 in Minutes and click on Start Task.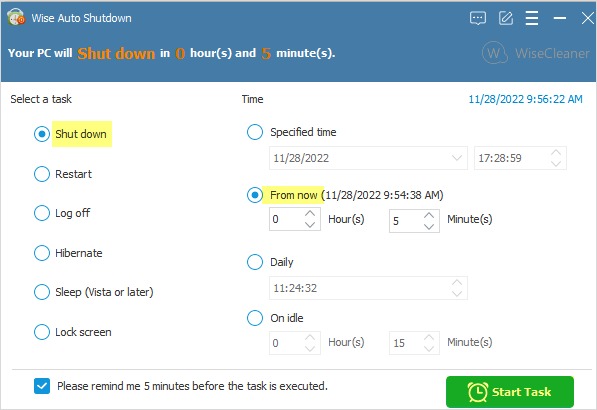 In this WiseCleaner post, two ways to automatically shut the PC down have been described. Wise Auto Shutdown provides a better solution to auto shutdown your computer.