We take everything for granted when using iPhone because it does an incredible job to keep itself neat and tidy. However, with the growth of the using time, you may notice that it will get sluggish and slow. This article will show you how to make your iPhone clean and fast.
What should you do to make your iPhone clean and fast? Wise iPhone Care Pro is a professional iPhone cleaning and speed-up tool. With it you can stabilize, secure and speed up your iPhone with just one click. It's free and very easy to use. Don't miss it!
How to clean up junk files on your iPhone within one minute?
Here, we will show you the easiest way to remove junk files and speed up your iPhone.
Step 1: Download and install Wise iPhone Care Pro.
Then you will find two clean-up modes provided in "Speedup & Clean".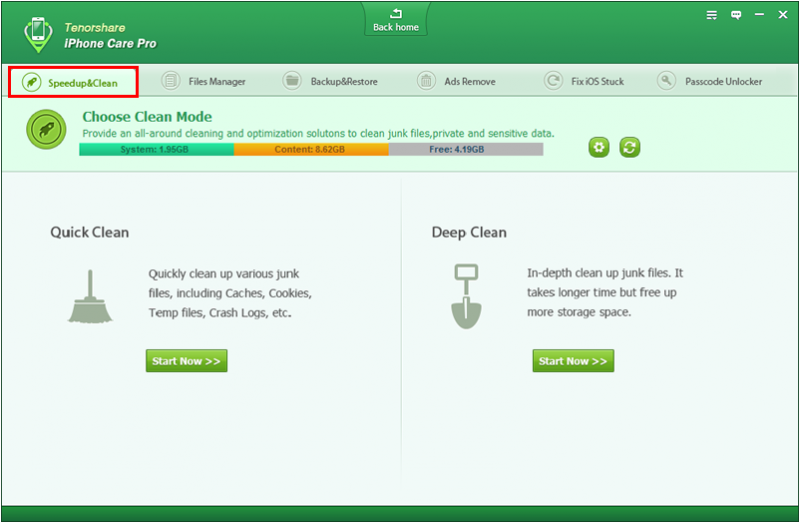 Step 2: Choose the "Quick Clean"
The "Quick Clean" option on the main interface, and you will enter the quick clean interface.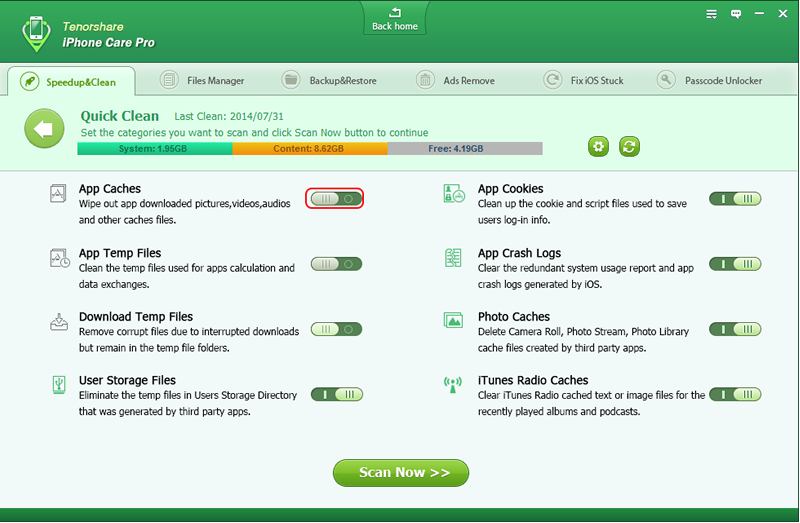 Step 3: Click "Scan Now"
After you specify the file types, click the "Scan Now" button to start scanning. During the scanning, you are allowed to stop or skip scanning particular file types.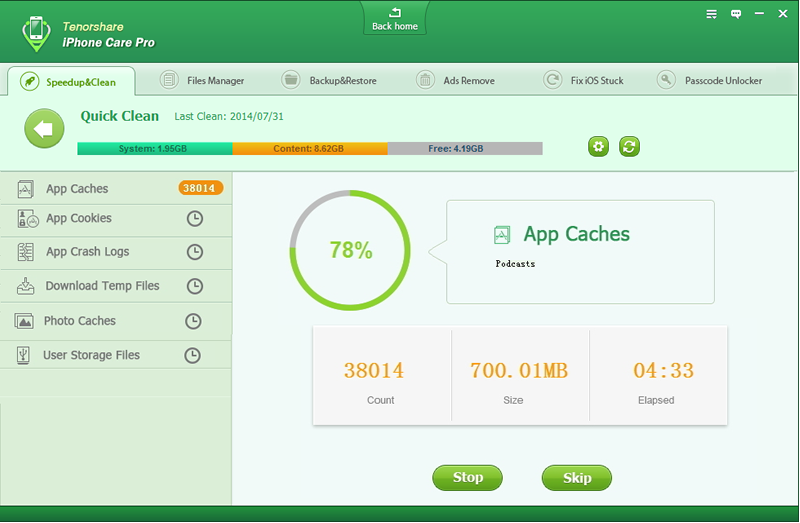 Step 4: Click "Clean Now"
Once the scanning is completed, a window pops up to tell the total redundant junk files found, and the storage space can be reclaimed. Click "Clean Now" button will clean up the total junk files all in one.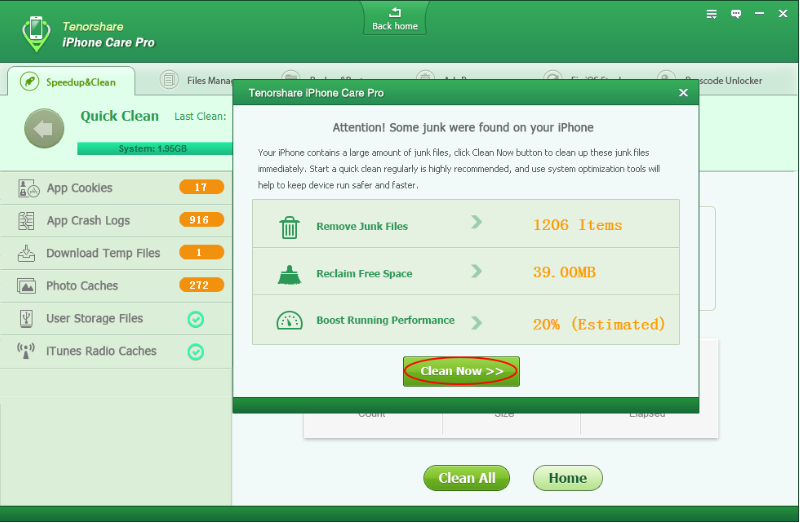 Step 5: Clean up the junk files.
Once making sure all scanning results are safe to remove, there are two ways to clean up the junk files.
Click "Clean All" button at the bottom to clean up all junks in total.
Click "Clean" button to clean up the junk files in this specific category only.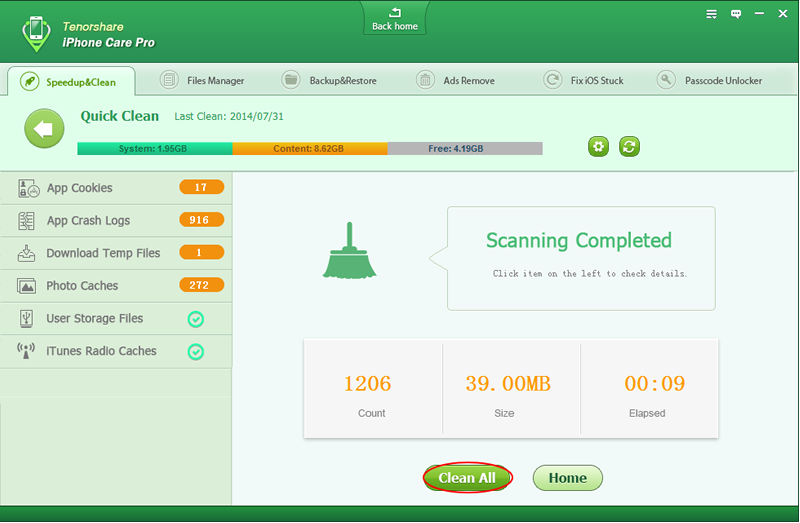 In addition, you can also choose "Deep Clean" which will clean up the device in-depth. But it will take a longer time and remove all private and sensitive data including Call History, Safari Cookies, Safari Caches, Webmail Caches, Activate App, iOS Notification, iOS Tune-up, etc.
Download Wise iPhone Care Pro now to start removing junk files and speed up your iPhone immediately or contact us by leaving a message if you have any questions.