Over time, a lot of Windows built-in apps and third-party programs users do not need anymore accumulate on the computers. Those apps as well as programs take up valuable hard disk space and slow down the computer.
Wise Program Uninstaller can delete them thoroughly from the hard disk to free up space and make the computer run faster.
Compare Control Panel, Settings and Wise Program Uninstaller
The result of Wise Program Uninstaller shows the most programs on the computer when compares with the Control Panel and Windows Settings.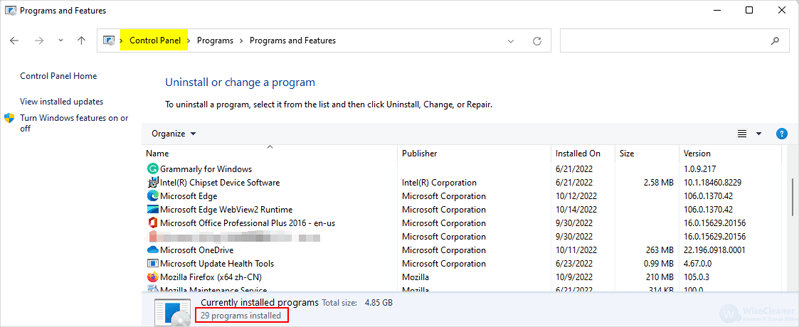 There were only 29 programs shown in Control Panel>Programs>Uninstall a program.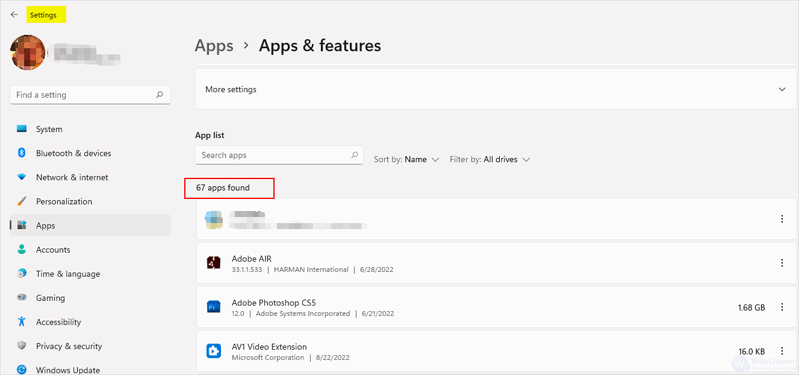 There were 67 programs shown in Windows Settings>Apps>Apps & features.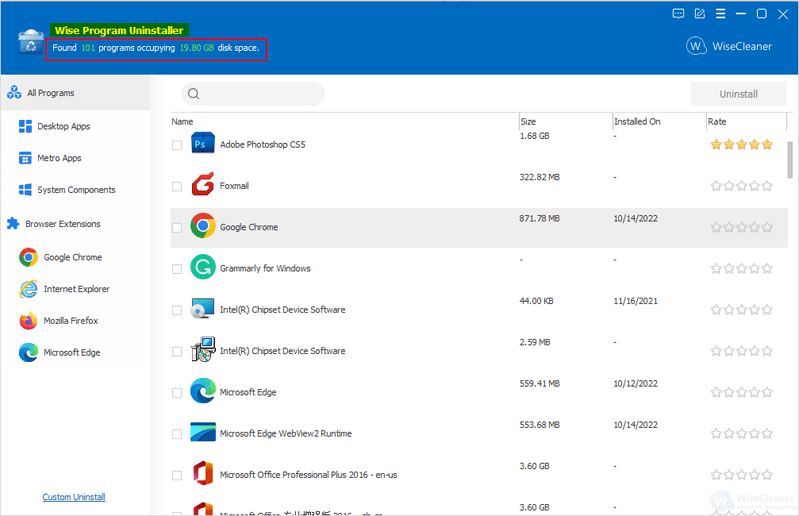 There were up to 101 programs listed in Wise Program Uninstaller.
Remove programs with Wise Program Uninstaller
Step 1. Download and launch Wise Program Uninstaller
Click here to free download it from its official website. After downloading, confirm the installation and follow the setup instructions. Click on Yes to allow it to make changes to the device.
Step 2. Select the program
The programs are sorted by category in Wise Program Uninstaller. Choose one category and then check the box in front of the program you want to remove. You can also view all by clicking All Programs.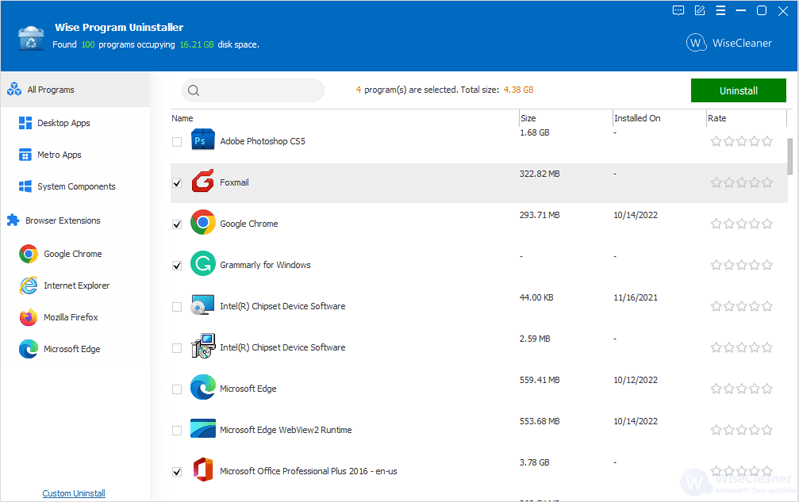 Step 3. Safe uninstall
Wise Program Uninstaller can remove stubborn and broken programs, and batch delete Browsers Extensions. Always choose Safe Uninstall rather than Forced Uninstall, unless the previous one doesn't work. Click on Yes to start uninstallation.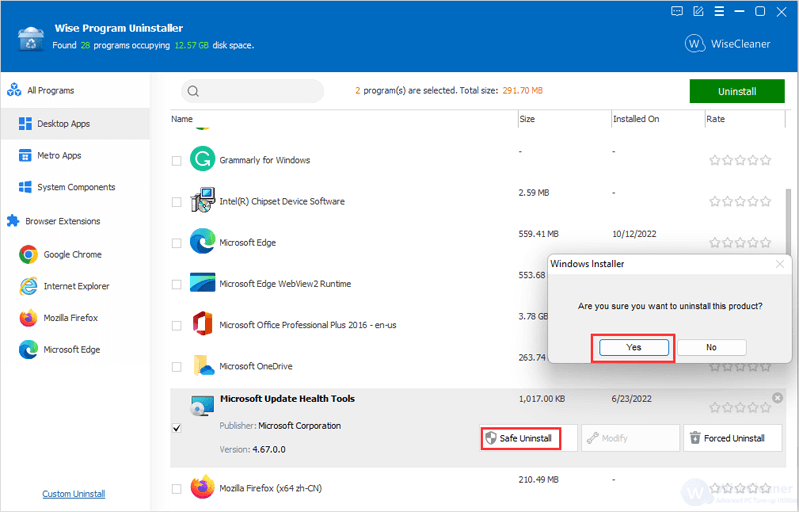 Step 4. Delete leftover
The engine of Wise Program Uninstaller scans the associated files, folders and registry items of each program, in order to make sure there is not any leftover and truly free up space in the hard disk. After the uninstallation is finished, don't forget to check and remove the list of the files and folders.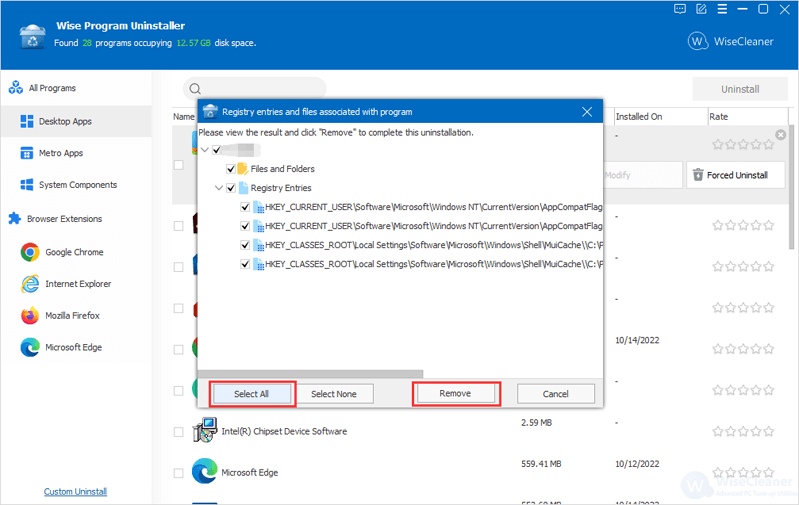 Conclusion
Wise Program Uninstaller is a safe program uninstaller which removes unwanted programs completely.