As we all know, the reason for less and less free space on the disk is that the computer generates a large number of files when it is running, as well as the files that we store ourselves. If it is a system file, once it is deleted, it will affect the normal operation of the software and even damage the system more seriously. There are also some files that have no impact on system stability that we can delete to free up capacity space, such as the Downloads folder and Instagram cache.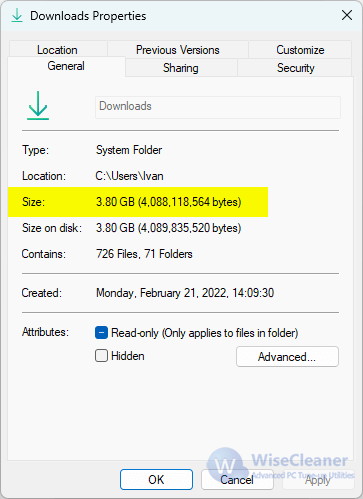 How to clear big files via Wise Care 365
Step 2. Open Big Files Manager
Run Wise Care 365, switch to System Cleaner on the second item at the top and select Big Files Manager. Choose at least one location that needs to be scanned in the Scan Location drop-down menu. Click Search and wait for a few seconds.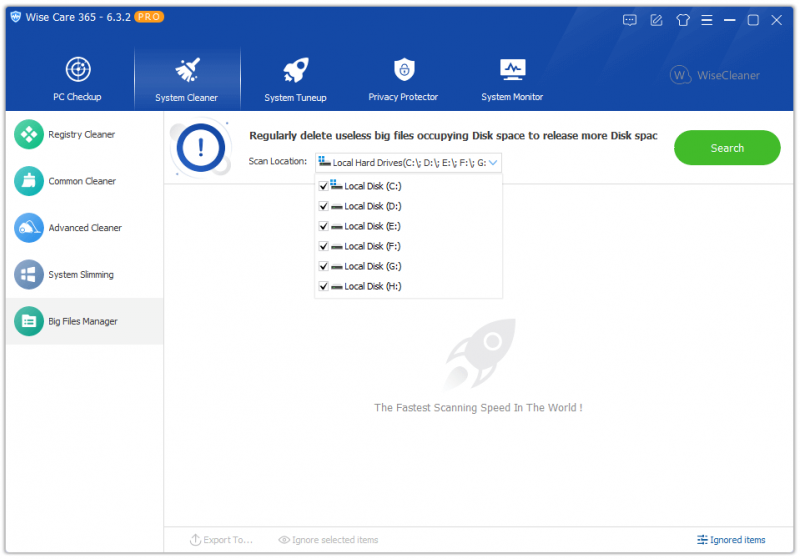 Step 3. Delete the useless big files
After the scan is complete, all files in the selected disk lager than 10 MB are shown. You can click File Name, Size, Last Accessed, Type and Path to reorder them. Then choose those you do not want anymore and click on Delete. The deletion of big files is a One-way process without backup. Think twice before you delete them.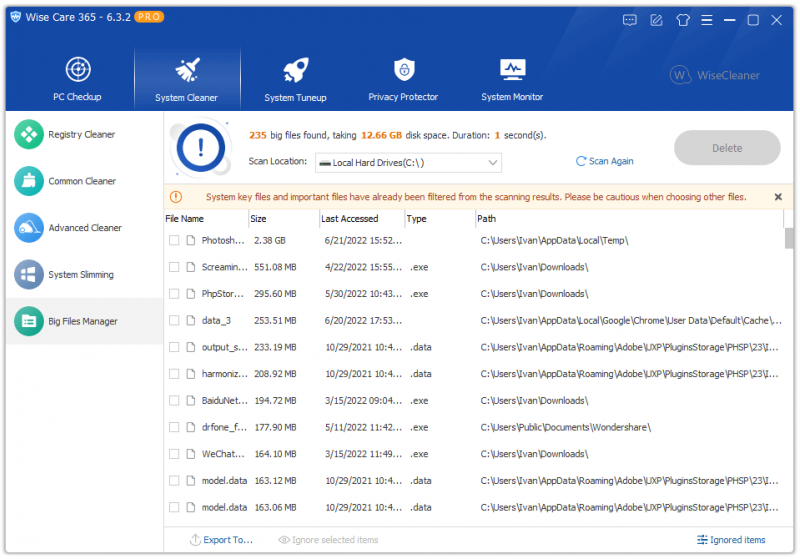 It is necessary to clean large files on the disk. You will find your slow computer runs much more smoothly after using Big Files Manager in Wise Care 365.
If you have any thoughts or issues about this article, please contact us. We will reply to you within 72 hours.