The pagefile.sys acts as a virtual memory on your windows, if your machine is in low memory, windows will move the used memory pages to a hidden file called pagefile.sys. When you shut down your computer, the system's RAM will be erased but the page files can't, so it makes possible for others to check for the sensitive data in the pagefile.sys. If you don't want this to happen, this how-to tutorial will show you how to tweak the Windows 10 Registry file to force the deletion of pagefile.sys on every shutdown.
Step 1. Open Control Panel
Open "Control Panel" and go to "System".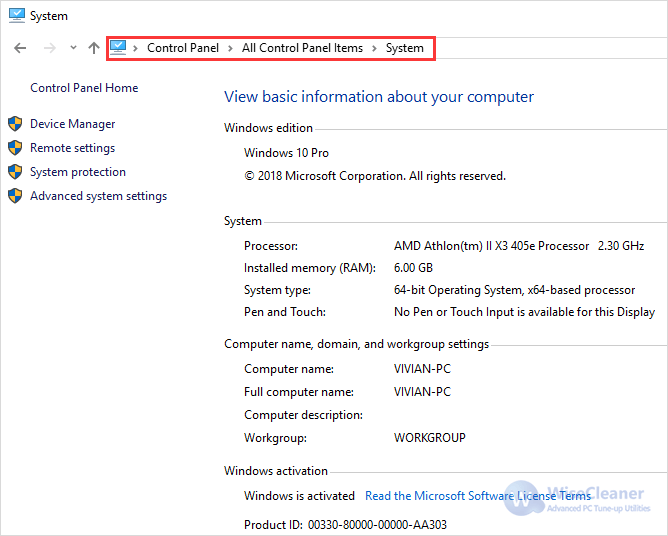 Step 2. Open Advanced settings
Click on "Advanced Settings" located on the left panel.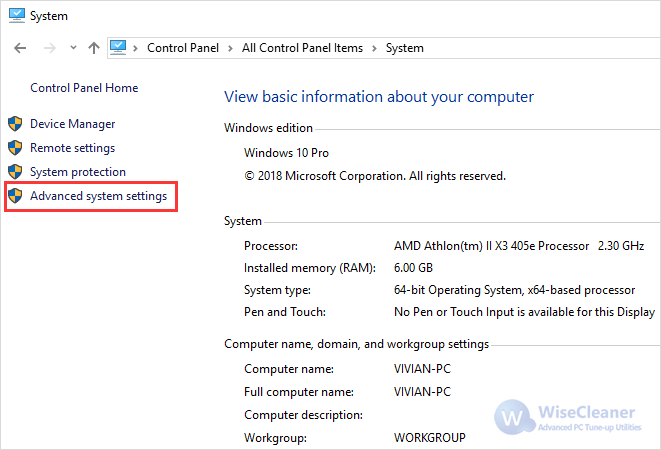 Step 3. Open Performance settings
Select the "Performance settings" option under the advanced tab.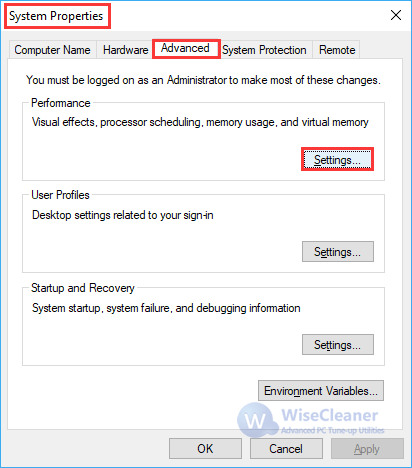 Step 4. Switch to Advanced tab
Select the "Advanced" tab, then click the Change button under the Virtual memory options.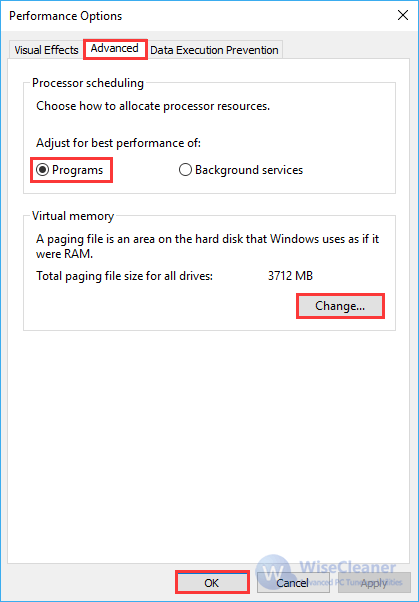 Step 5. Change virtual memory settings
Uncheck the option of "Automatically manage paging file size for all drives", and choose the "No paging file" option and click "Set".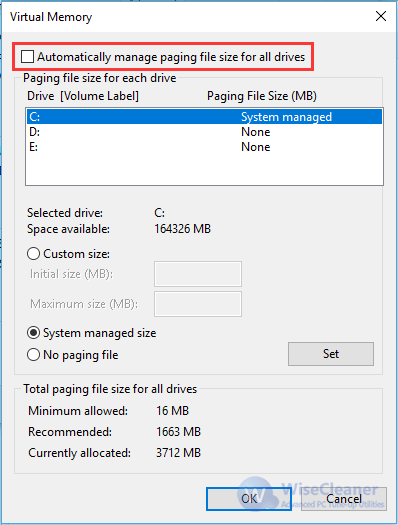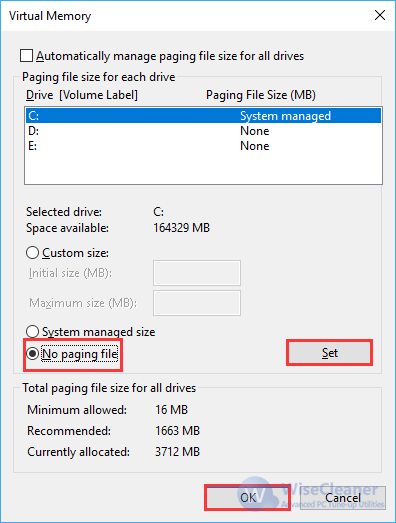 At last, you need to reboot your system to save these changes.
Welcome to share your thoughts and experiences about using the above steps to automatically clear the pagefile in windows at every shutdown.