Unauthorized computer access is when someone tries to enter other person's computer without the permission of the owner. In order to protect your data, it's necessary for you to set some guards on your computer. In this article, I will offer the best 4 tips to prevent unauthorized computer or network access.
1. Set strong passwords
When creating your password, be sure to incorporate numbers or special characters to make it difficult for others to guess. If it is hard for you to figure it out, Wise Care 365 can help you, which has the feature of password generator.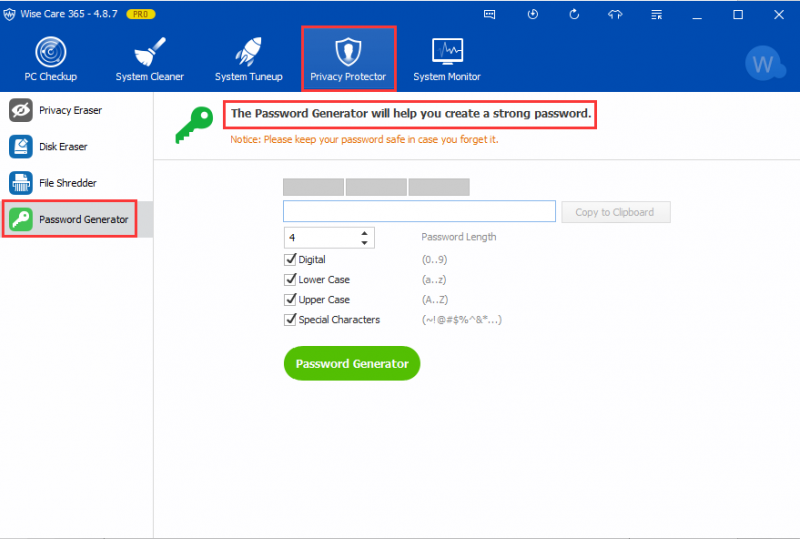 2. Be caution when reading email
Do not open any attachments included from a source that you do not trust. If not, once clicked or downloaded, they may start stealing some important data on your computer for more unauthorized access.
3. Install antivirus software or a spyware protection program.
To avoid unauthorized access on your computer, you need to install some anti-malware protection tool like Wise Anti Malware, which can help you to prevent all kinds of malware.
4. Backup your data online
To avoid the hackers from invading your computer to access to your valuable data, it is necessary to create a backup of all your data. Select the start button, settings, update & security, backup, add a drive, and then choose an external drive or network location for your backups.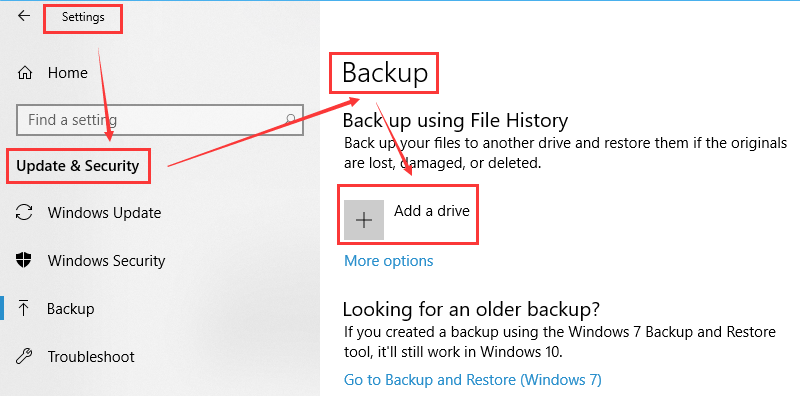 If you have other method to prevent unauthorized computer access, welcome to leave a message below.