How to Use Wise Memory Optimizer to Free up More Available Memory
Wise Memory Optimizer is a free memory optimization tool. With the exclusive memory defrag technology, it can help you clean up memory, thus making the applications run faster.
Step 1: Overview of the main interface
The main interface shows the used memory and free memory clearly.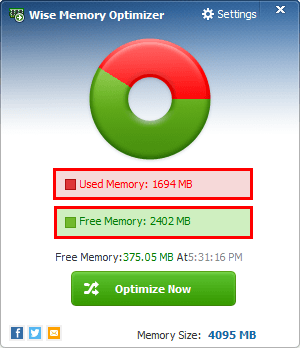 Step 2: Set up automatic memory optimization tasks
If you want to have it optimize memory automatically, please click Settings and choose Auto optimization.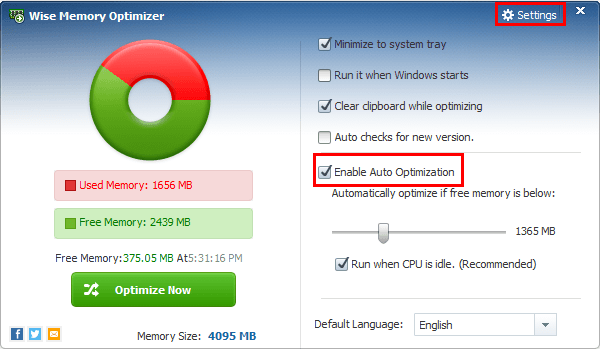 Step 3: Manually optimize memory at any time
Click the big green button Optimize, Wise Memory Optimizer will help you to free up as much memory as possible.