How to use Wise Hotkey to launch applications, folders and websites in windows rapidly?
Wise Hotkey is a powerful hotkey managing tool for Windows users. With its help, the users can easily to assign hotkeys to certain applications, folders as well as websites. Follow me to experience the convenience and efficiency that this program will bring to you.
1, Download and install Wise Hotkey on your computer
When launching this program, the users will be attracted by its clean and intuitive interface. Then, please input your name, email and license to activate it.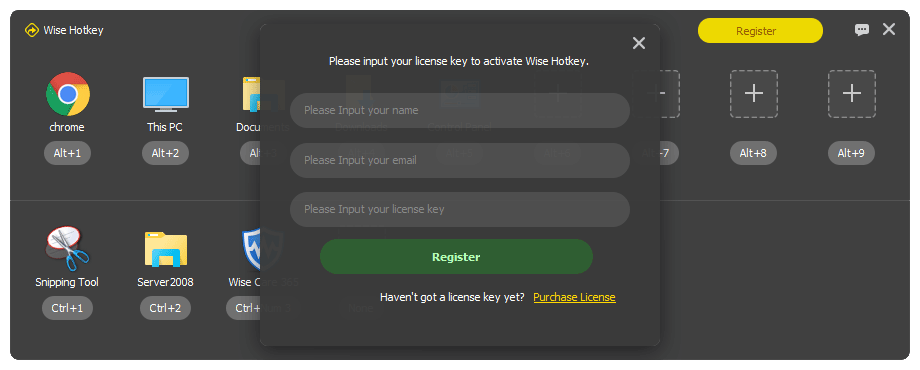 It is clear that some of the folders and applications have been assigned with some combination keys such as "ALT + a number" which is from 1 to 9. But in order to meet different users' demand, these combination keys are allowed to be changed and customized.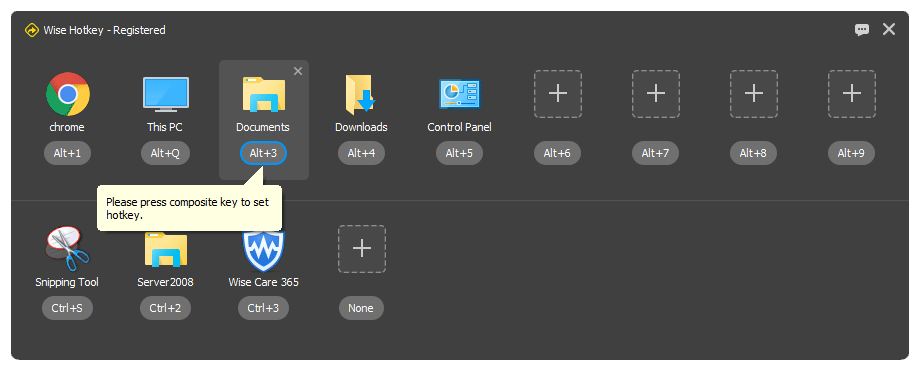 2, In addition, the users can Delete, Change or Add other apps/folders/ websites easily.
Delete
You can delete the created items by clicking top right X symbol.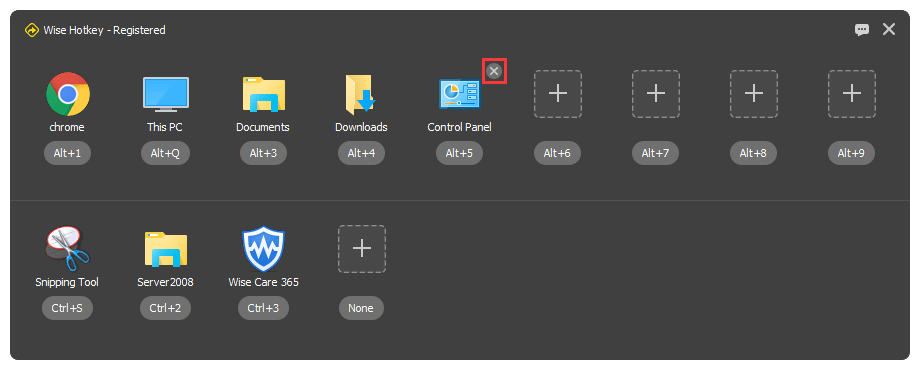 Add / Change
If you want to add / change a new application/folder/website, please click the "+" sign. If you are the first time to use Wise Hotkey, when you click the "+" sign, it will take around 3 to 5 seconds to search the installed applications. And the searching time depends on the quantity of your installed applications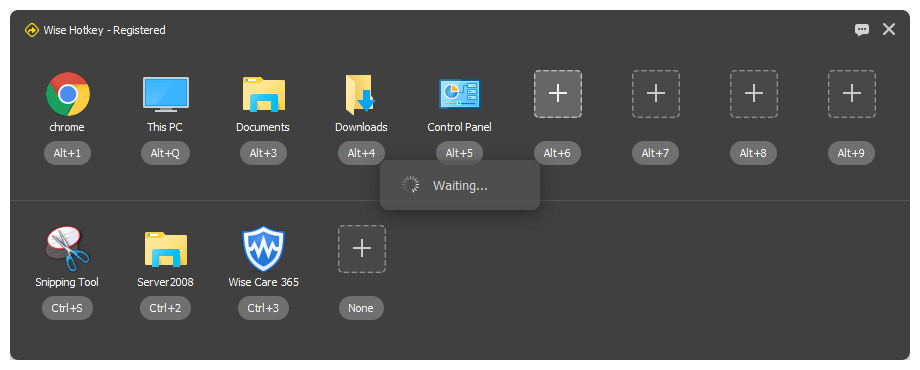 And then you will find a list of applications, folders, and websites by default. And, it will be more convenient for the users to search the application by inputting its keywords here.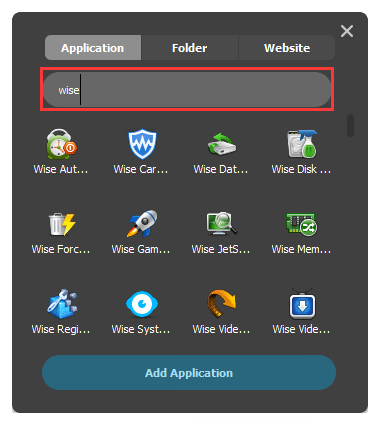 If you want to add other application/folder/website which can't be found in the list, please click the big "Add" button at the bottom. Wise Hotkey also supports to quick launch network folders.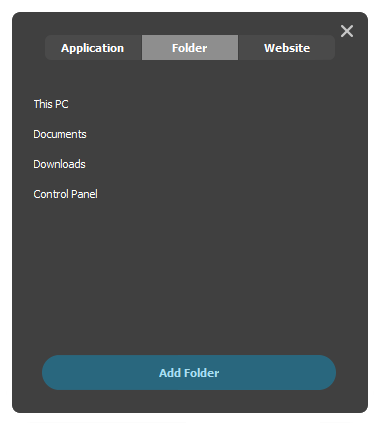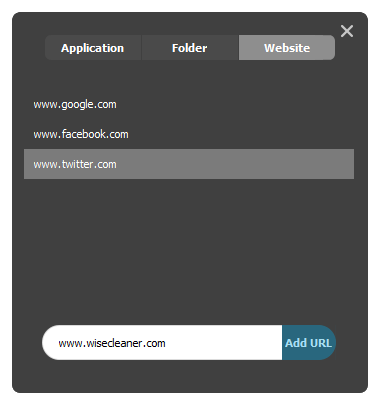 3, Right click the toolbar icons, you will find that there are several options here, especially for showing or disabling Wise Hotkey.
4, Feedback
Any feedback or suggestions about Wise Hotkey, please submit via the support center, or email to us.