Home
>
Think Tank
> How to Fix Input Signal Out of Range in Windows System
June 9, 2022
How to Fix Input Signal Out of Range in Windows System
Computers have now become an indispensable thing in our lives. When we use computers, sometimes, the display will appear with a message, which is
"Input signal out of range"
. Recently, a user also reported a similar problem while extending his laptop's display with an external monitor. When he connected his laptop with HDMI to VGA converter to an external HP monitor, the monitor displayed a message
"Input signal out of range change resolution to 1366x768 - 60hz"
. How to solve this situation? Let's take a look.
Why does this message appear?
This problem - Input signal out of range, it is usually occurring because the refresh rate is set outside the frequency range of the monitor.
How to fix this issue?
Step 1: Open the Windows Settings
Please right-click on
Start
, then click
Settings
.
Tip: There are two other ways to open Settings, press
Win+I
to open Settings directly, and press
Win+x
to open the
Power User Menu
and click Settings.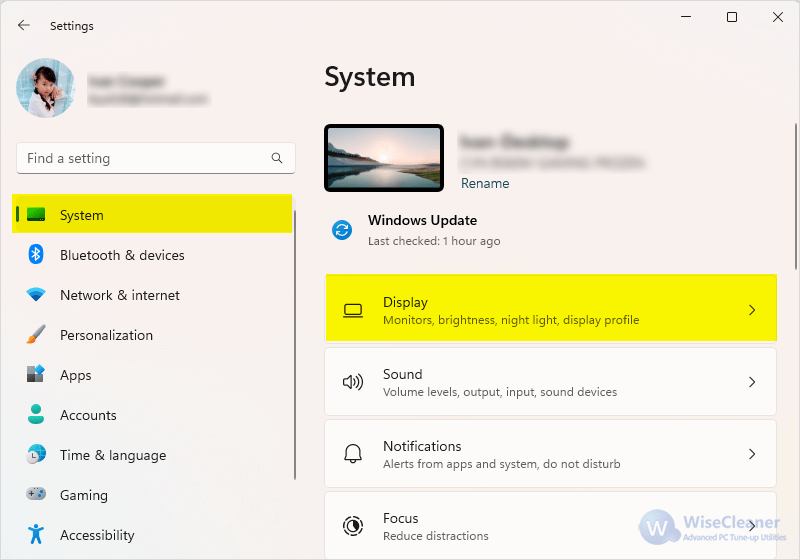 Step 2: Got to Advance display
Go to
System > Display
. On the right side, you can see an option Advanced display (in Windows 10, it is Advanced display settings).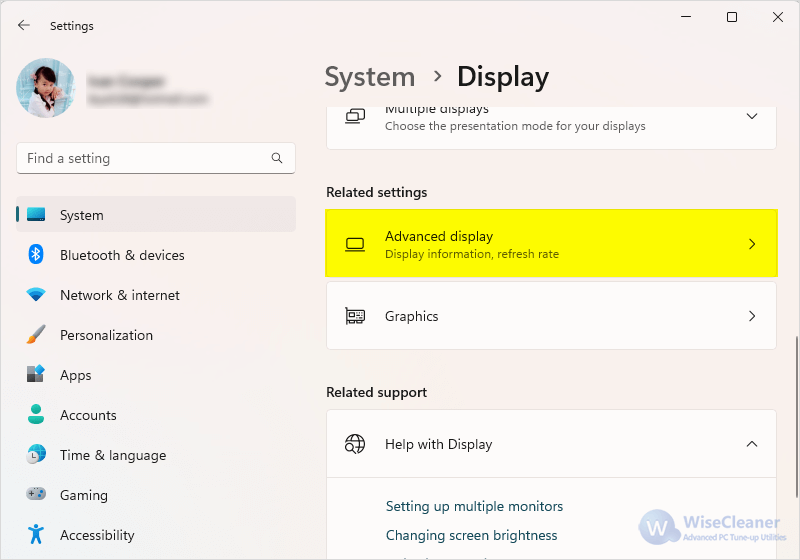 Step 3: Open Display Adapter Properties
In Advanced display, select the monitor that occurs the problem of Input Signal Out of Range, and click the corresponding
Display adapter properties
.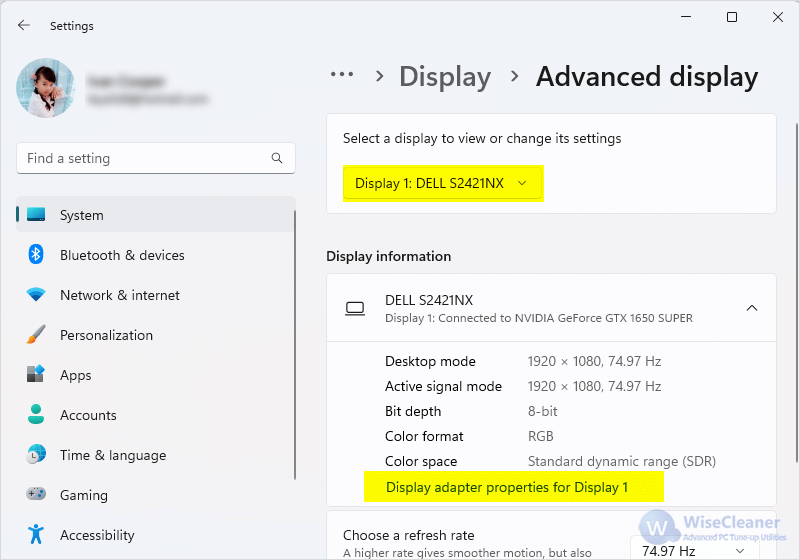 Step 4: Change Screen refresh rate
Go to the
Monitor
tab, and set the screen refresh rate to 60 Hz (or the number lower than that mentioned in the message). After the setting is complete, click
Apply
.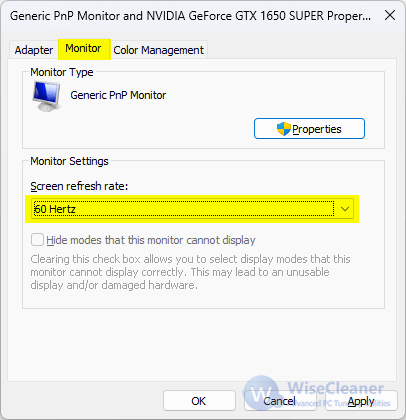 For Windows 7 and earlier systems
The above steps are for Window 11 and 10. If you are running Windows 7 or Vista, please click
Start
, then click
Control Panel > Appearance and Personalization > Display > Screen Resolution
. Select the Display that occurs the problem, and click
Advanced settings
to open Display adapter properties. Then switch to
Monitor
tab, and set the screen refresh rate to 60 Hz.
Have you also seen this kind of message prompt? If you encounter it, just try this method to solve it.