Home
>
Think Tank
> How to fix the issue that Windows key hotkeys are unavailable
July 7, 2020
How to fix the issue that Windows key hotkeys are unavailable
Keyboards with a windows key provide users with shortcuts to common shell features. For example, pressing the keyboard sequence
Windows + R
opens the Run dialog box; pressing
Windows + E
starts File Explorer.
Sometimes, the keys combination is not working. Pressing
Win + R
does not open the Run dialog box, maybe just type the character
R
.
In this article, I will introduce the usual ways how to fix the issue that Windows key combinations are unavailable.
1. The Windows key is locked
When we only press the Windows key on the keyboard, usually it will open the Windows Start Menu. If not, the Windows key may be locked.
In this case, we just need to unlock the Windows key. For example,
Fn+F6
can unlock the Windows key of Alienware laptop. Another possible combination is
Fn + Windows
.
2. Windows Key hotkeys are turned off
When we only press the Windows key, it opens Start Menu, but the Windows key combinations do not work, this means Windows Key hotkeys are turned off.
We just need to turn on Windows Key hotkeys in Local Group Policy. If you are using Windows 10 Home, you may receive the error message -
"Windows cannot find gpedit.msc. Make sure you typed the name correctly, and then try again."
Please refer to this article to learn
How to Install Local Group Policy Editor in Windows 10 Home
.
Steps to enable Windows Key hotkeys.
(1) Right-click on Start Menu and select Run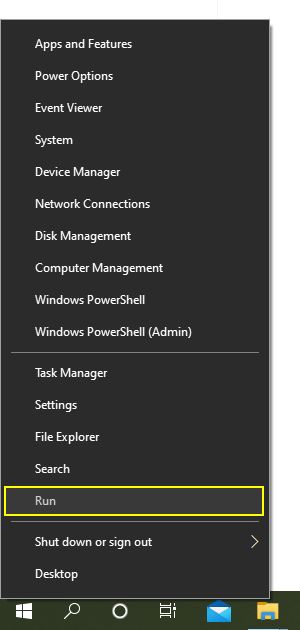 (2) Type
gpedit.msc
in the Run dialog box and click OK to open Local Group Policy Editor.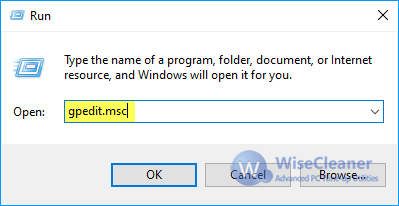 (3) Click and expand
User Configuration – Administrative Templates – Windows Components – File Explorer
.
(4) In the right area, double-click
Turn off Windows Key hotkeys
.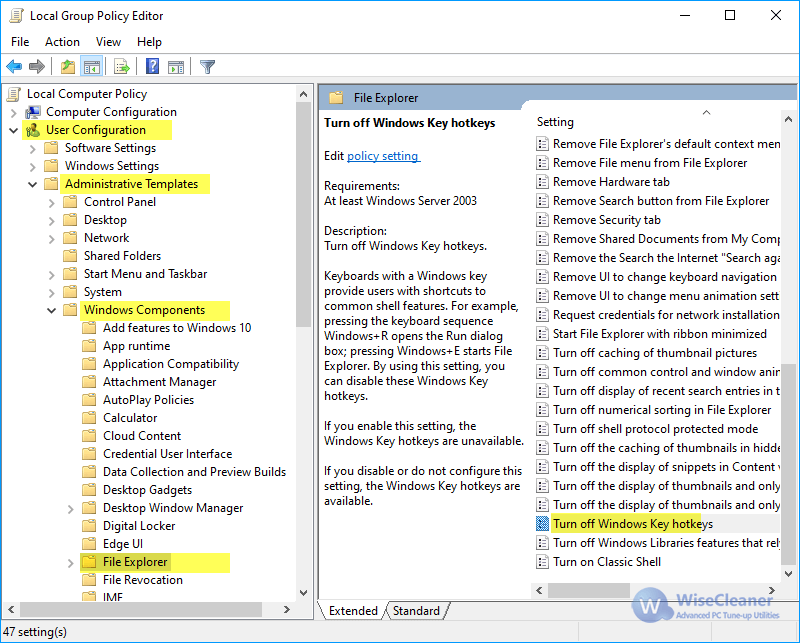 (5) Select
Disable
and click OK to save changes.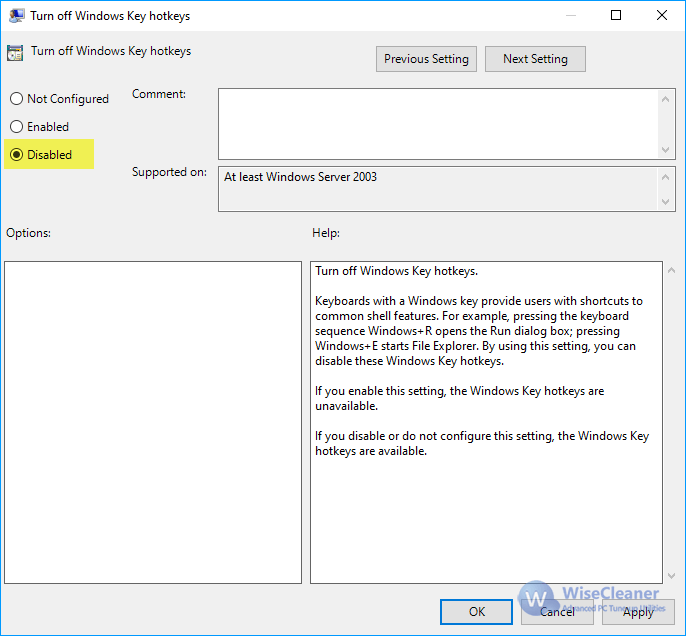 (6) Reboot the system.