Your data is yours, no matter it is a picture you took, mail you sent, report you wrote even the music you collected. All of these personal data can't be allowed to expose to others. Here are top 5 tips to protect your data from loss and unauthorized access.
1. Don't trust public WiFi
Many of us won't hesitate to connect to WiFi networks found in MacDonald's, Starbucks or some shopping mall. It is not only free but very convenient, Isn't? But have you realized that the hackers are spying on your personal data such as your user name, password, email address, even the hotels where you are living in. Beware when connecting to public WiFi next time!
2. Hide sensitive/important file or folder on Windows
Folder hiding is a simple way of keeping prying eyes away from your private documents. But if you really want to properly or deeply protect your hidden files, you should encrypt it. Don't worry, it is really easy by using Wise Folder Hider Pro, which adopts advanced encryption algorithm to make your sensitive and private information more secure. What's more, the data is completely invisible to any other programs, so it is much more reliable.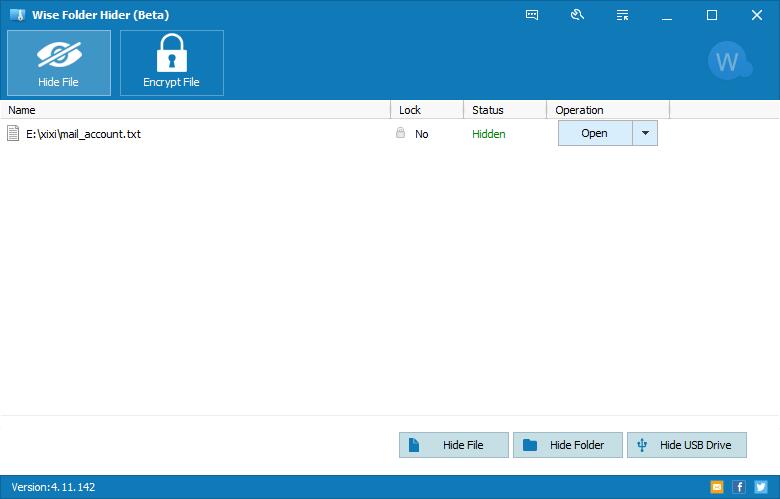 3. Never install potentially unwanted programs
The potentially unwanted program, also called in short as PUP, is a software that contains adware, installs toolbars or has other unclear objectives.
They are scattered throughout the Internet, whether a website offering or an inclusion in a freeware download. Like adware and legitimate software programs, PUPs may track surfing habits, collect your personal data and send to a third party.
4. Deeply clean your private data
In order to protect your personal data from exposure, I recommend you to use Wise Care 365 to clear any traces of your online activities like your internet history. What's more, it can protect your personal data from spying eyes by erasing the histories of your viewed picture, watched movies or videos, accessed files and browsed pages.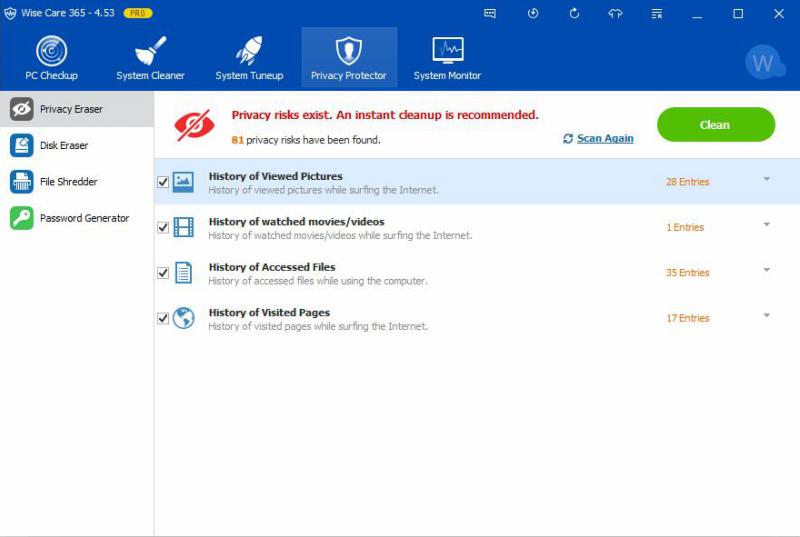 5. Make regular backups
Data, whether it is your personal files, photos, music, or videos, is really precious for you. Right? It is a good habit to create secure backups of your files to avoid disaster. The good news is that Windows 10 allows you to perform both simple file backups and more comprehensive system backups.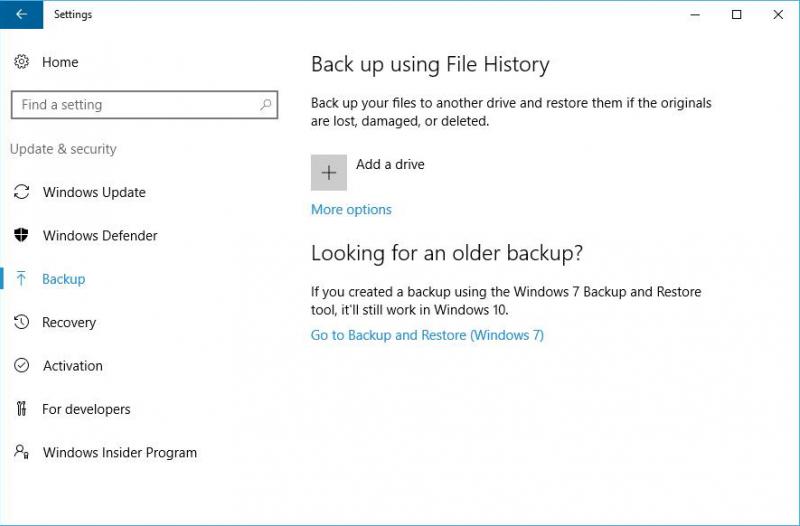 You can use it to restore all your files if you ever lose them, restore a single file, or roll back a file to an older version.
Protecting personal data is far more than the 5 tips I mentioned, if you have any other methods, please share them by leaving a comment below.