Wise Duplicate Finder is a professional duplicate file management tool. It finds and deletes duplicate documents, photos, videos etc. on the disk to free up the space. To better protect the rights of users, it allows to back up files before permanently deleting and then restore them when necessary. Continue with this post to restore files in Wise Duplicate Finder that were deleted by mistake.
Steps to recover deleted files in Wise Duplicate Finder
Step 1. Launch Wise Duplicate Finder
You could simply search and select Wise Duplicate Finder from the result in Windows Search or Start menu.
Step 2. Select Options
Click on the fourth tab, Options on the toolbar.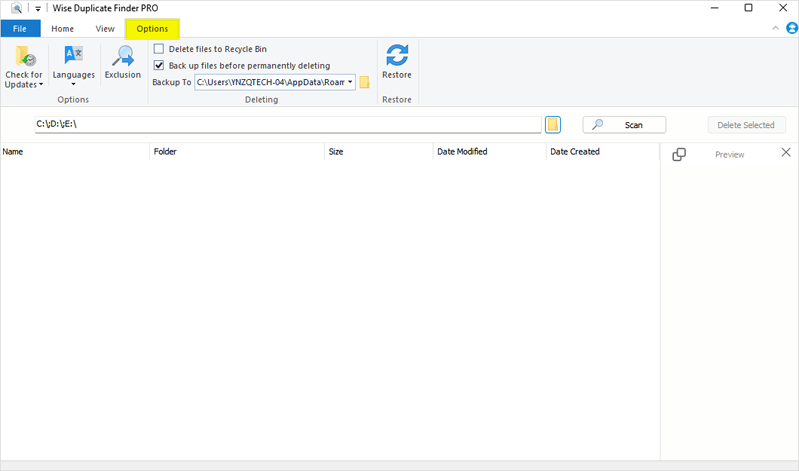 Step 3. Click on Restore
Under Options, click on Restore button with two blue arrows.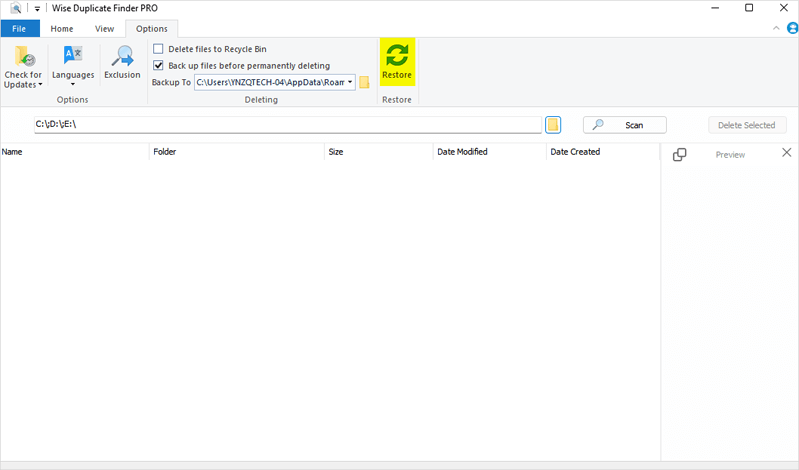 Step 4. Select the backup file
In the Restore window, select the backup file you want to recover, and click on Restore Selected. By doing so, the deleted files will be restored to their original locations.
The automatic backup will only take effect when Back up files before permanently deleting is checked and the files were removed by using Delete Selected.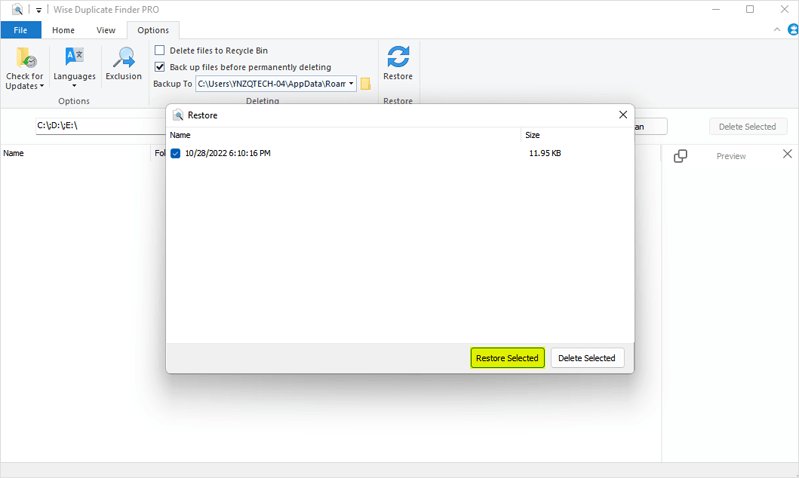 Wise Duplicate Finder not only deletes duplicate files on the disk, but also backs up the files safely.