When facing lower disk space problem in windows, you need to free up disk space on your computer's hard drive to help it run effectively. As you free up disk space, you are essentially cleaning up useless files and fragments of data.
What should you do to free up disc space? Wise Disk Cleaner is a professional free disk cleaner and defragment tool. With it you can clean and free up your disc space easily. It's free and very easy to use. Give it a try now!
How to free up your disc space on your computer with one click?
It is simple, just follow the steps:
Step 1. Open Wise Disk Cleaner
Please launch Wise Disk Cleaner on the windows computer. If you have not installed it, please click here to download and install the latest version of Wise Disk Cleaner.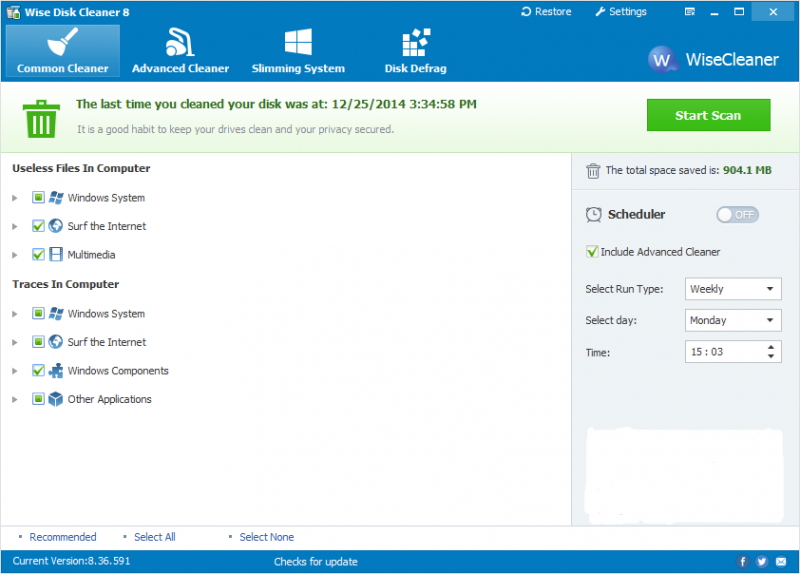 Step 2. Start scanning the disk
Click the Start Scan button to scan some useless and junk files like trash created while surfing the internet and temporary files created by multimedia.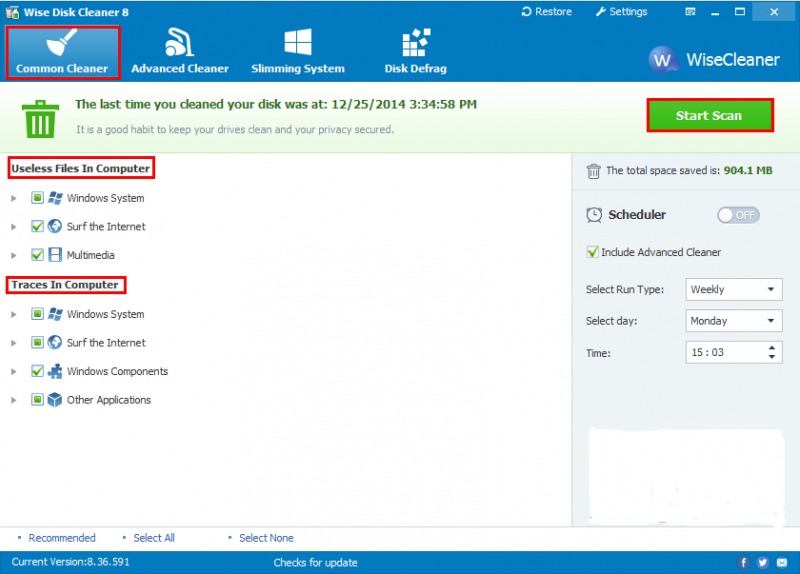 Step 3. Clean out junk files on the disk
Click Start Cleaning to clean the junk files you scanned so that you can free up more disk space.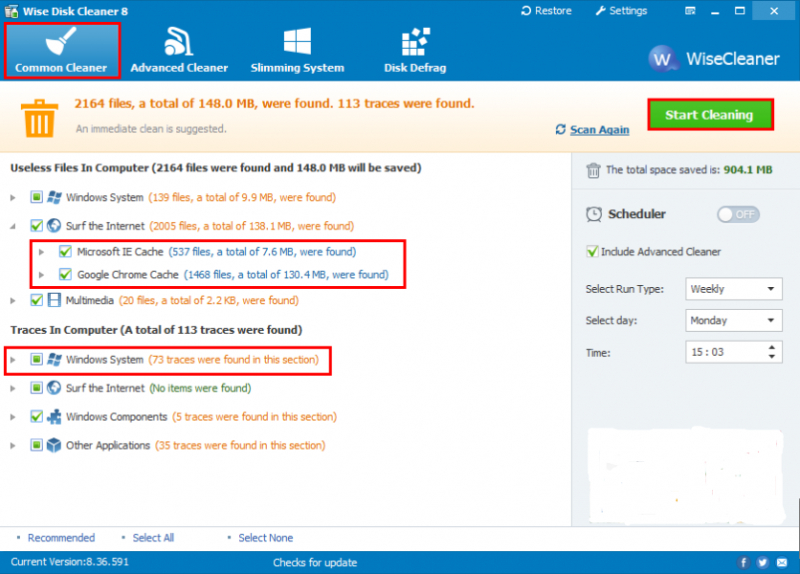 Step 4. Create an automatic cleanup task
If you want to clean junk files automatically, please make the related settings from here, and it will be run according to the schedule you set.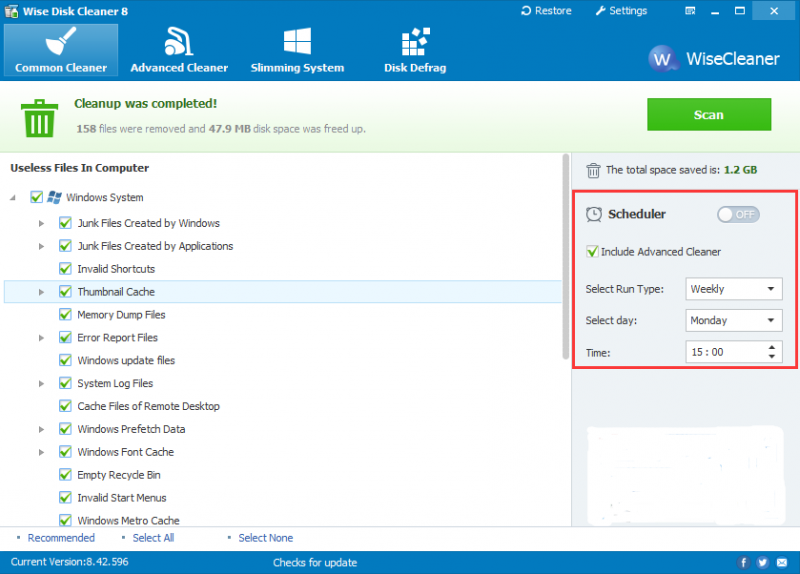 Conclusions
Now Download Wise Disk Cleaner and start to free up your disc space immediately or contact us by leaving a message if you have some questions.