A keylogger (short for keystroke logger) is a software or hardware that installed on your computer that tracks what you type. Of course, nobody wants to be monitored, so in this article, I will show you how to disable keylogger on Windows 10.
Step 1: Click Settings in Start Menu, and choose Privacy.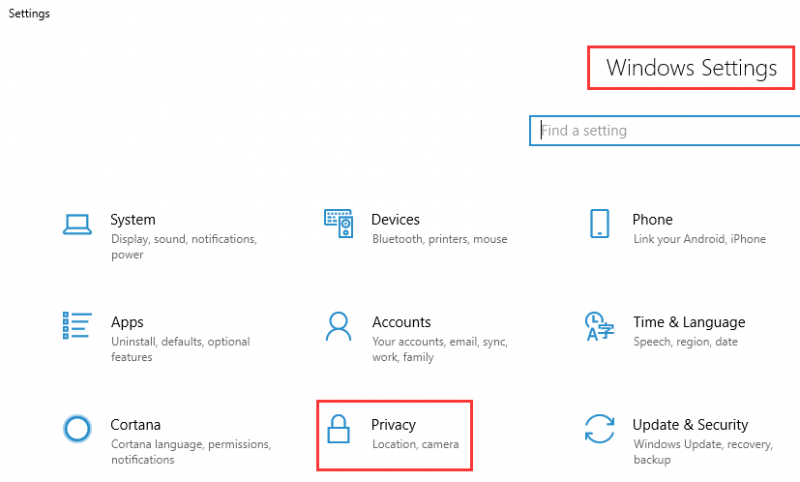 Step 2: Select speech, inking & typing.
Step 3: Activate or Turn on the button "Turn off speech services and typing suggestions".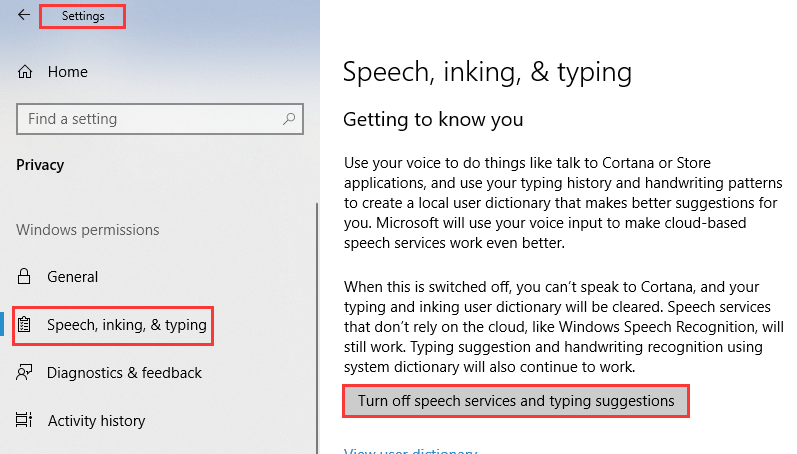 Step 4: Go to Diagnostics & Feedback and switch diagnostic and usage data to basic.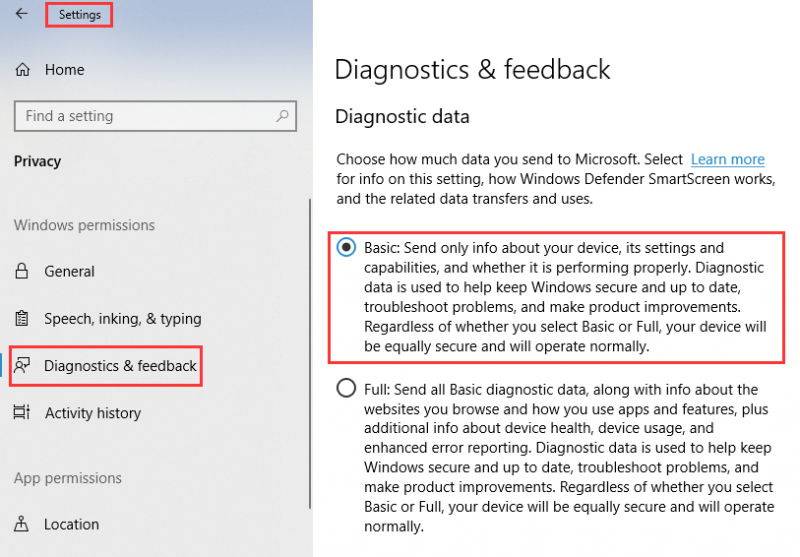 Step 5: Turn off the option "Improve inking and typing recognition".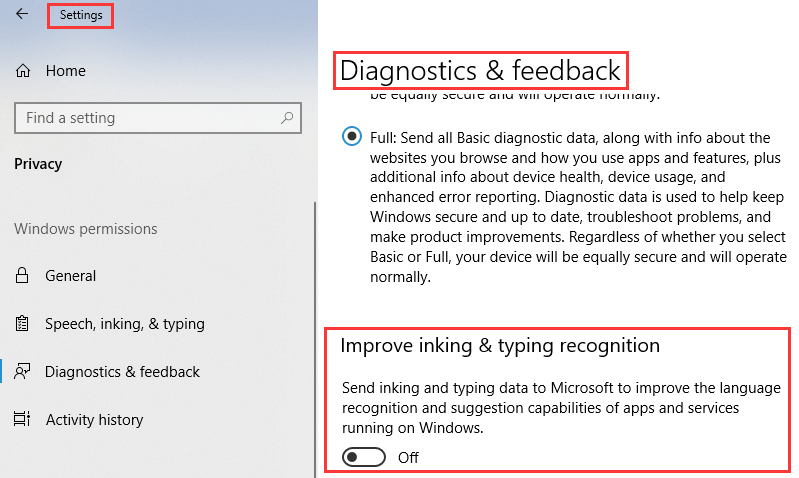 If you want to further protect your privacy data, I recommend to use Wise Folder Hider, it is a professional data hidden and encryption tool.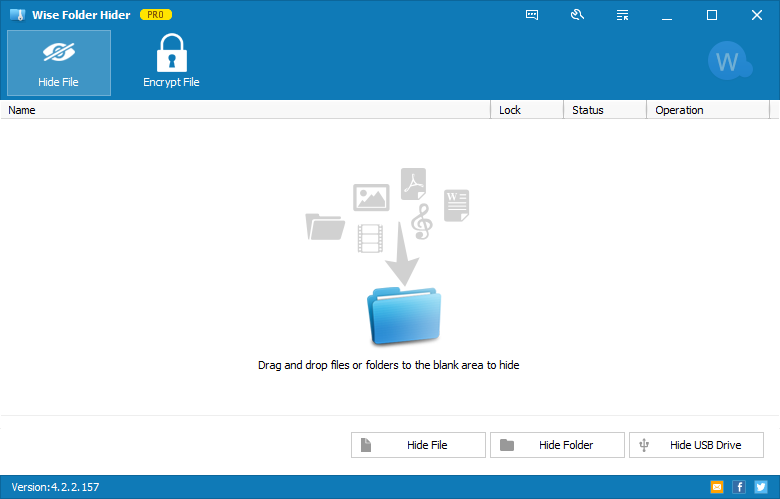 You need to set a login password to access this program, then you also need to set a second password for each hidden file/folder in it. Anyone else can't uninstall the program without the password. Wise Folder Hider can truly secure your privacy.