Controlled folder access applies to a number of system folders such as documents, pictures and movies. If you enable controlled folder access on, your system will monitor all the changes in real time. Furthermore, if an unauthorized process tries to access the protected folder, it will help you to block it in time.
Step 1. Open the Group Policy console
Press Win + r to open the Run window, then type gpedit.msc in Run and click OK.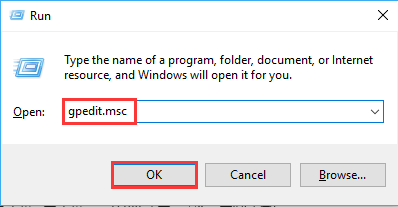 Step 2. Find the item Controlled folder access
Go for Computer configuration --> Administrative templates --> Windows components --> Windows defender antivirus --> Windows defender exploit guard --> Controlled folder access.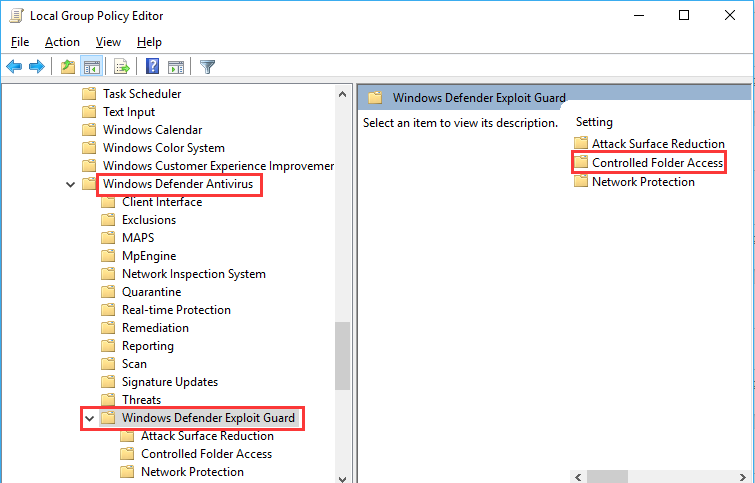 Step 3. Find Configure Controlled Folder Access
On the right side, double-click the Configure Controlled Folder Access.

Step 4. Configure Controlled Folder Access
Choose Enabled and select the Block option in drop-down menu. Then click Apply and OK.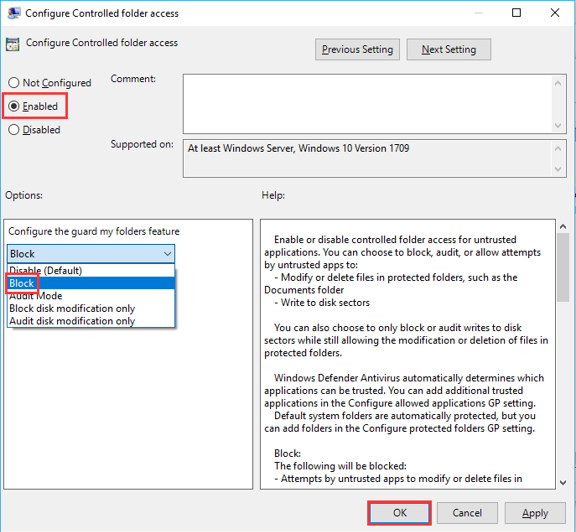 After that, your files and folders stored in the default locations will be guarded.
In addition, Wise Folder Hider can also help you protect your valuable data by hiding, encrypting professionally.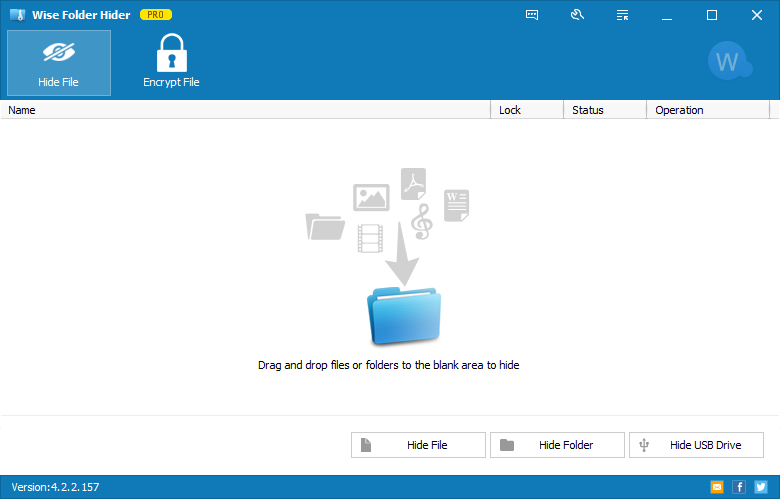 And the new version of encryption can let you manage the encrypted files in batches. What' more, the encrypted drive is removable and portable.