Pop-Ups on the internet is really annoying. In order to get your attention, they are sometimes to pop up in front of your current browser window, keep out the content you are reading. These Ads are not only make you bored but also interfere with your computer's performance. Follow the instructions below to block unwanted pop-ups in chrome.
Step 1: Click on the Chrome menu icon and choose "Settings".
Step 2: Type "Popups" into the search setting field.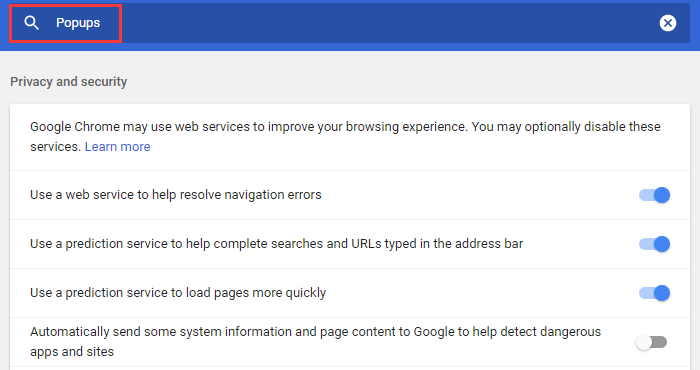 Step 3: Click "Content Settings".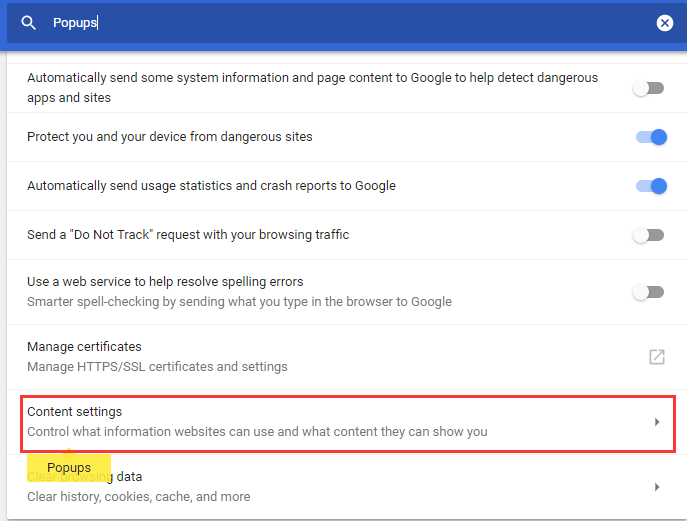 Step 4: Under Popups, you will find "Block" as default, but if it shows "Allowed", please click Popups.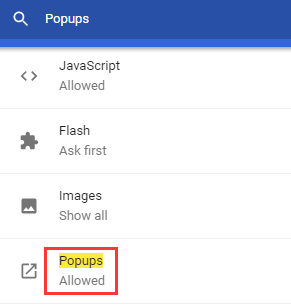 Step 5: Turn off the switch to allowed.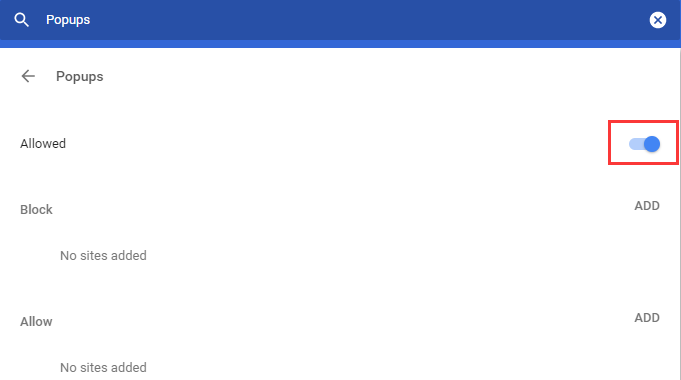 The following two steps can help you remove your approved list of sites.
Step 1: Click on the three dots icon.

Step 2: Select Remove if you want to block it.

If the Pop-ups doesn't come from the websites you visit, they may be from some software, in that case, you need to install an antivirus program such as Wise Anti Malware, a malware scanner and system optimization tool that enables you to keep malwares/Pop-ups/Ads away from your PC and make it run at top performance!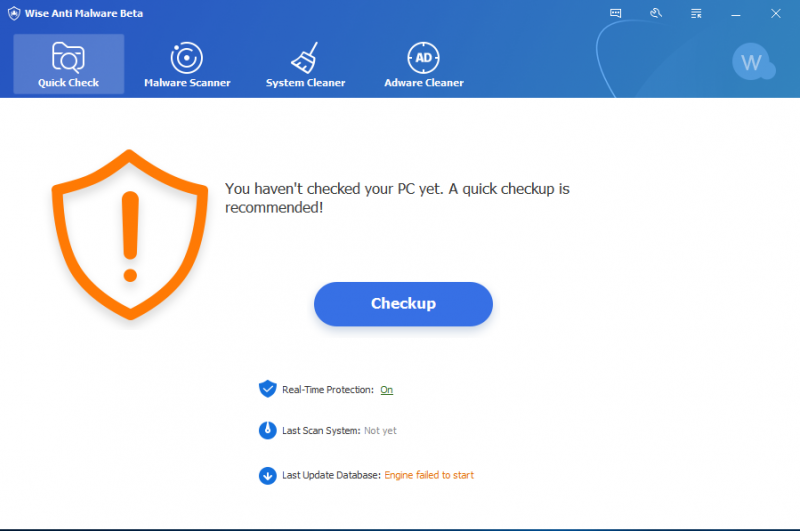 Then you can run "Checkup" to scan your system, it not only detects malwares, but also scans temporary files and registry issues.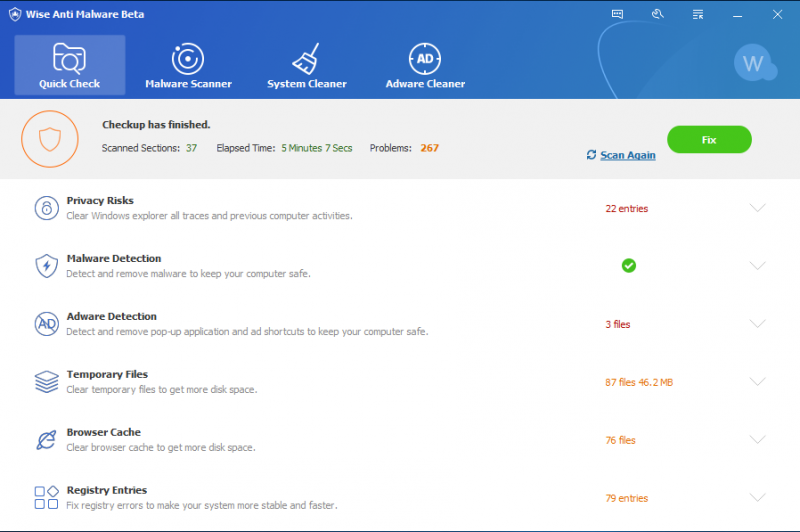 If you have any other suggestions, welcome to leave a comment below.