May 26, 2022
How to Turn Off APPs Notification in Windows 10
The application notification in the Windows 10 operation center is somewhat similar to the promotion message of the APP in the mobile phone system. Sometimes a retractable window will pop up in the lower right corner of the computer. What's more, some software installed on the computer, such as video players, music players, shopping apps, etc., will constantly pop up push notifications when we use the computer. It's really annoying. What should we do when we see these pop-ups and notifications? Or for some software, we don't need this message reminder function. How to disable this notification function? Let's take a look at how to turn off App notifications in Windows 10.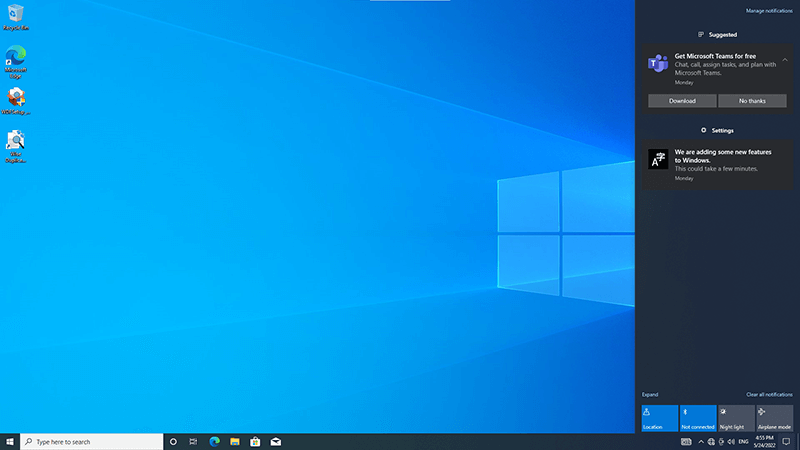 Step 1:
Go to
Start > Settings
(or press the
Win + I
keys).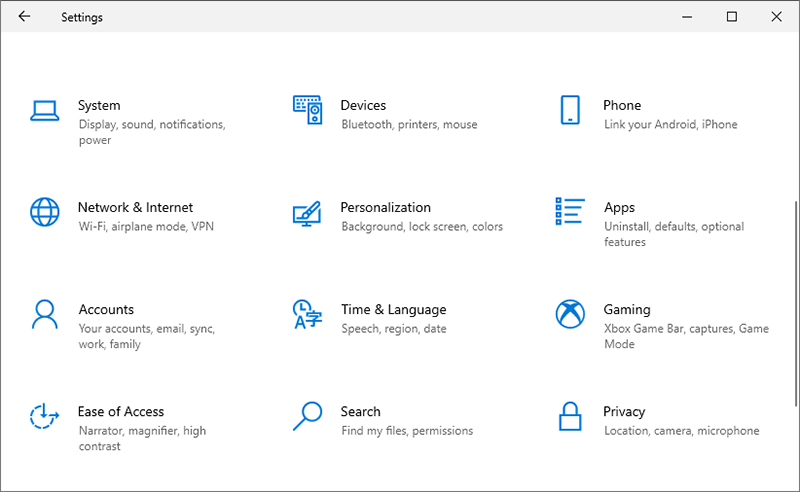 Step 2:
Go to
System - Notifications & Actions
. On the right side, you can see an option
Get notification from apps and other senders
.
Here, there are two possible cases:
(1) If you do not want to receive any notification from all the apps, please turn off the option
Get notifications from apps and other senders
. Then you will not receive any pop up notifications anymore.
(2) If you just want to disable some apps' notification function and keep several apps' you like, you need to turn on the option "Get notification from apps and other senders" first, and then turn off the specific apps you do not need in the list of getting notifications from these senders.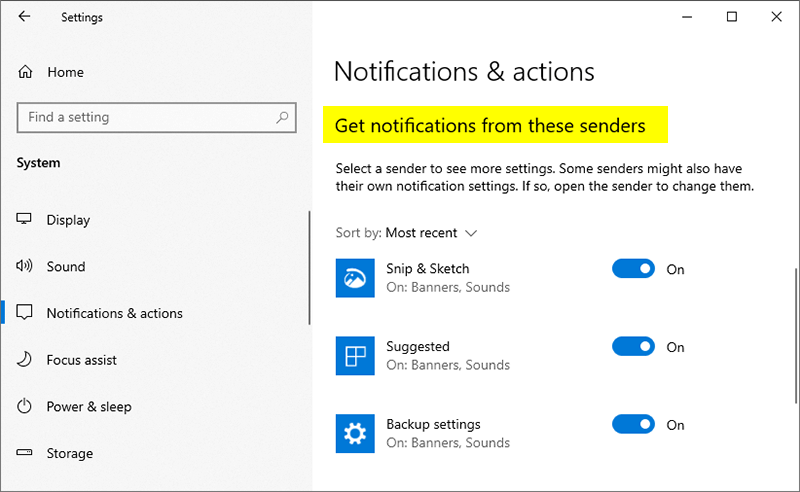 Doesn't turning off the notifications seem very simple? Have you learned it? Go try it now.