May 16, 2022
How to Delete DLL Files in Windows 11
DLL (Dynamic Link Library) file is a dynamic link library file, also known as "application extension", which is a software file type. In Windows, many applications are not complete executable files. They are divided into some relatively independent dynamic link libraries, namely DLL files, which are placed in the system. When we execute a program, the corresponding DLL file will be called. An application can use multiple DLL files, and a DLL file may also be used by different applications. Such DLL files are called shared DLL files.
Click here to learn more about What is a DLL.
After closing the programs, some DDL files will not be automatically cleaned up, which will take up a lot of hard disk space for a long time. Or, sometimes, we remove the installed software. However, the DLL file of the corresponding software may not be deleted. Today, let's learn how to clean up useless DLL files.
Is it safe to delete a DLL file
The DLL file is a dynamic link library. Those DLL files in Window32 under Windows and under the program's installation files cannot be deleted. However, some viruses will automatically generate a list of DLL files. You can remove them through anti-virus software. Some optimizations software also can help you delete useless DLL files. If you are sure that certain software is no longer used, its corresponding DLL files can also be removed.
When you get a DLL error, try our
5 recommended ways to fix the DLL error before deleting the DLL file.
How to delete DLL files
Before starting to delete or modify the registry, it is recommended to back up the registry to avoid the loss of important data due to operational errors. Here I recommend you to use Wise Registry Cleaner for backup.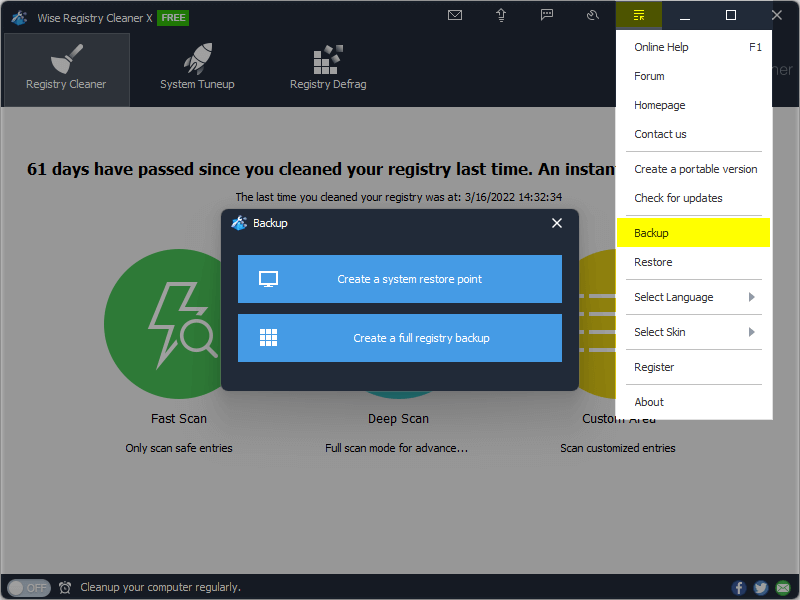 Step 1:
Press
Win+R
to open the Run window.
Step 2:
Input
regedit
and press Enter to enter the Registry Editor.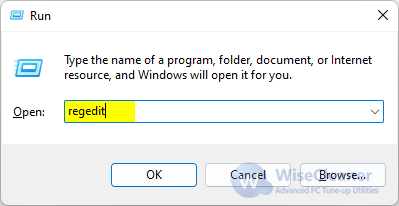 Step 3:
In the registry editor window, we locate the following registry key:
HKKEY_LOCAL_MACHINE > SOFTWARE > Microsoft > Windows > CurrentVersion > Explorer

Step 4:
On the right side of the Registry Editor, let's find out if there is
AlwaysUnloadDLL
. If not, please right-click on the blank location and select the
New > DWORD (32-bit) Value
in the pop-up menu.

Step 5:
Please renamed the newly created registry key to
AlwaysUnloadDLL
. Then double-click the AlwaysUnloadDLL, then modify the value data to
1
in the open editing window.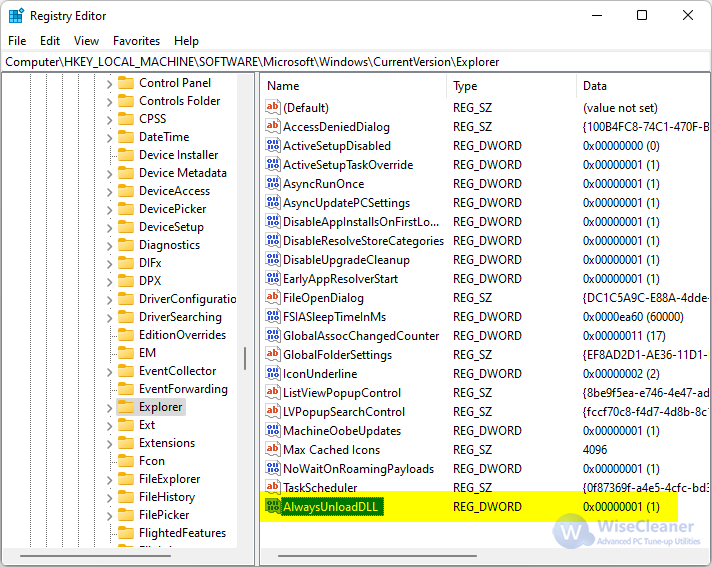 Finally, please close the registry editor. After restarting the computer, the redundant DLL files will be automatically cleaned up.
We rarely know the DLL file in our daily work and life, therefore we do not have the consciousness to delete them. But its existence sometimes occupies a lot of memory and slows down the speed of your computer. I hope this article can help you to clean up useless DLL files and make your computer smoother.