September 2, 2021
Kids Mode in Microsoft Edge
Preface
In the previous article, we have already mentioned
Kids Mode in Windows 10
and its significance. In fact, not only Windows 10 supports child mode, but Microsoft Edge has also introduced kids mode. In April of this year, Microsoft launched a kids mode on Microsoft Edge. Kids mode is a convenient browsing mode of Microsoft Edge specially designed for children. Kids mode includes features such as custom browser themes, child-friendly content, browsing based on allowed lists , Bing Safe Search set to strict, and exit password requirements. In addition, child mode does not require a child account or personal information. So, How to set Kids Mode in Microsoft Edge?
How to set Kids Mode in Microsoft Edge
1. Open the profile switcher and select
Browse in Kids Mode
to start the kids mode.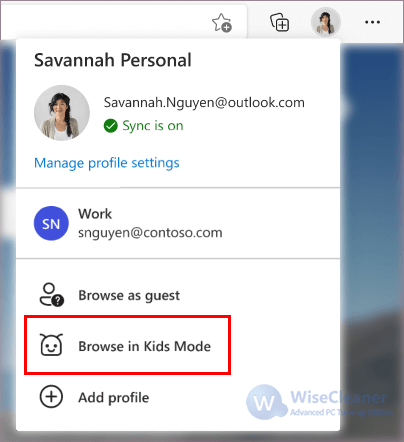 2. There are two age groups that can be selected:
5-8 years
and
9 and older
. Parents can choose which one is suitable according to their actual situation. If parents need to change their age, they can go to
edge: //settings/family
.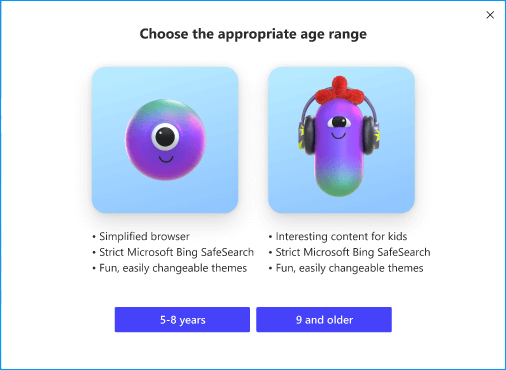 3. Select Kids Mode icon at the top of the browser and select
Exit Kids Mode Window
to exit Kids Mode.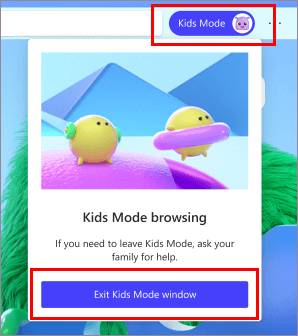 Conclusion:
With the Kids Mode, the time period for kids to use the Internet and how often they are online will be restricted. This mode can only access the content pool exclusively for kids. The network environment is more suitable for kids to grow up. Parents do not have to worry about children being affected by unhealthy networks. The birth of the Kids Mode is of great significance for caring for the growth of children, fulfilling the social responsibilities of the industry, and creating a good network environment.
[References]
Learn more about Kids Mode in Microsoft Edge