Were the photos deleted by mistake? Yes, it is awful to delete a photo by accident! Please don't panic! Wise Data Recovery provides secure and effective methods to recover deleted photos. How does it work? Download Wise Data Recovery, install and run it on your PC. With its help, you can recover deleted pictures in windows 10 right now! Following the steps, they will tell you how to use Wise Data Recovery to get back the deleted photos.
In order to make the experimental results authentic, complete, and authoritative, the author takes a folder named Seasons located on the Local Disk (D:) as an example.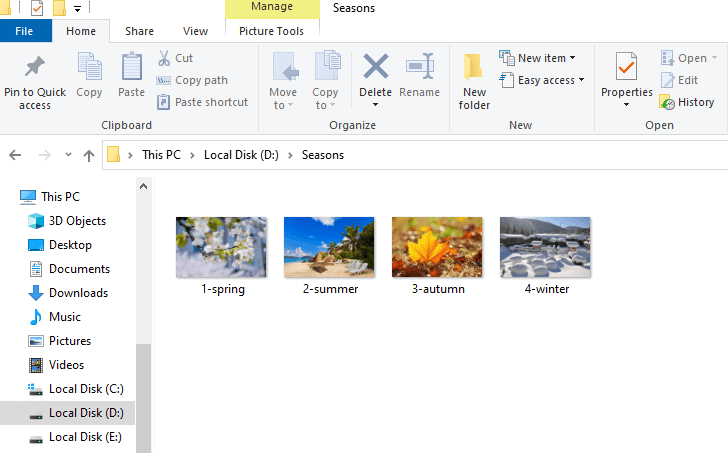 There are four images in a folder called Seasons. Randomly, a picture named 2-summer is selected to delete. As the picture shows, the deleted file type is PNG. Photo 2-summer is deleted. (After deleting, the author emptied Recycle Bin.)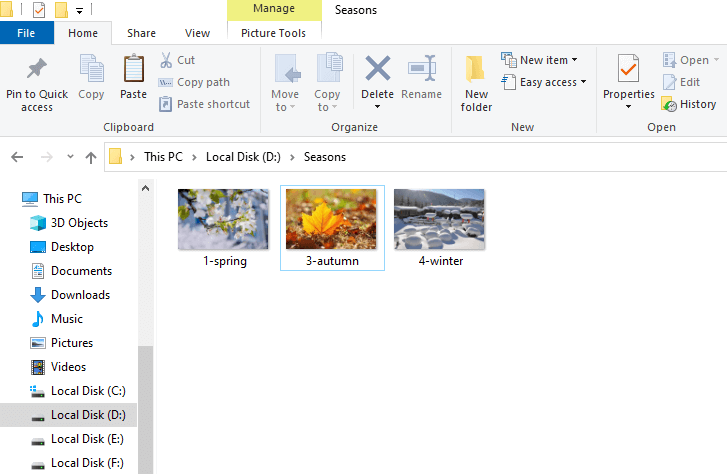 How to recover deleted photos with Wise Data Recovery on Windows 10
Step 2: Select the drive
Select the drive from which you want to recover deleted or lost photos. Here we select the Local Disk (D:).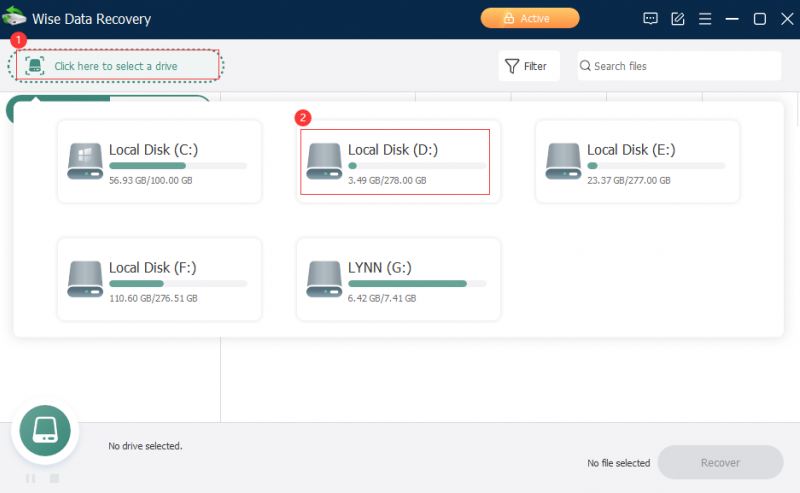 Step 3: Wait while the scan is in progress.
Wise Data Recovery offers a full range of deep scans, so the process can take a while. Be patient. The scan results are displayed according to different types: Graphic files, Video files, Audio files Documents, etc. This means that not only can you recover deleted file pictures, but other types of files are also supported to be recovered.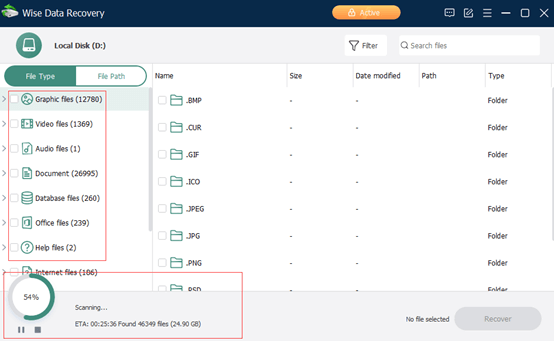 Step 4: Find the files that need to be restored
Deleted photos belong to graphic files. Click on the Graphic files. Different photo types are shown in sequence. Category display helps you to quickly retrieve deleted photos you want to recover.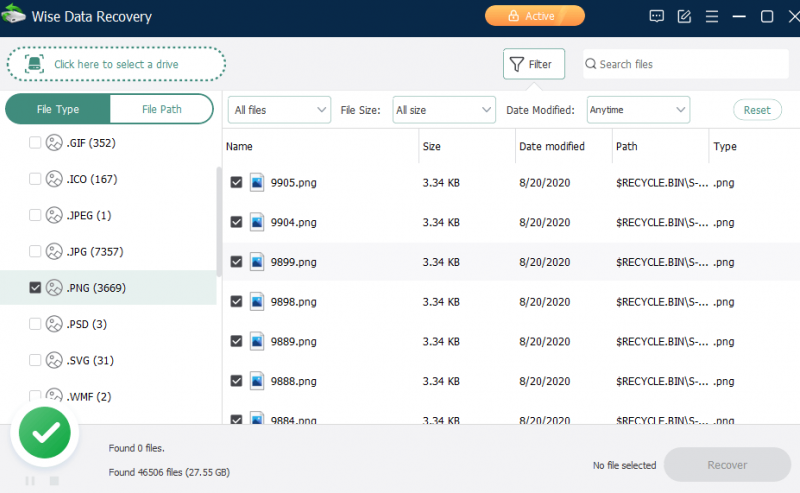 File type classification helps you save a lot of time. It will be much better if you remember the name of the file. Entering keywords through the search box can find the deleted photos you want to recover quickly and accurately. It doesn't matter if you don't remember the keywords. Just search one by one. Take a little time at most.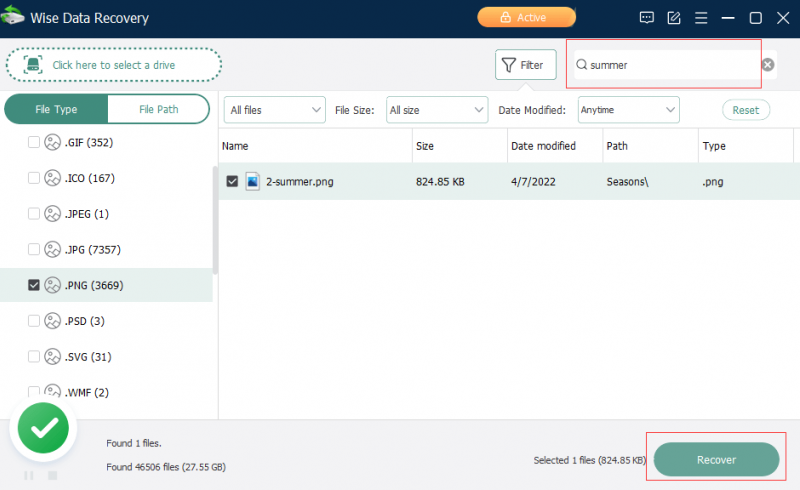 Step5: Preview and recover photos
Double-click the thumbnail to preview the image, confirm and click Restore. Select the path where the deleted photo will be saved. Both the source path and the new path are fine. Finally, click OK, deleted photo is recovered by Wise Data Recovery!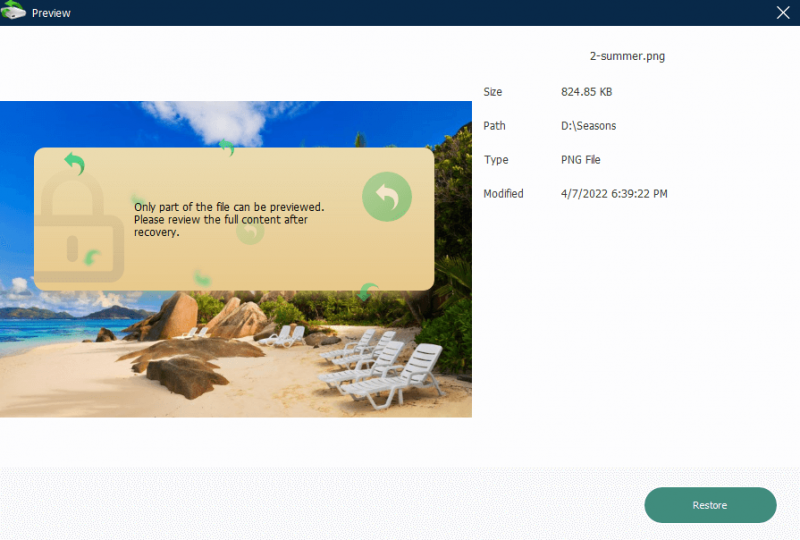 Wise Data Recovery provides users with 2GB of free trial space, and upgrades to the Pro version to get unlimited recovery space.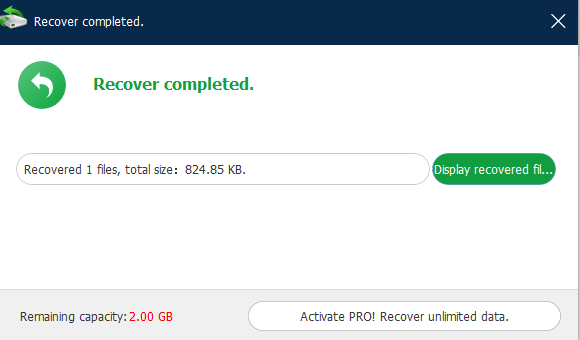 Besides, Wise Data Recovery can also help you to get back deleted documents, videos, emails, etc. from your local or removable drives freely. Restoring other files is similar to restoring deleted photos. Now it is also totally compatible with Windows 11. Try it!