I am unwilling to share my private data with others, such as some photos, documents, and videos. How about you? Do you have the desire to store sensitive information or private files in a safe place? If yes, you can try to free download Wise Folder Hider which can protect your privacy with passwords easily. Moreover, it supports to hide files and folders not only in local partitions but also in removable devices. Besides, the data can't be accessed by other programs or other operating systems. The only way to access or unhide these data is to enter the valid password.
Here, we will show you how to use Wise Folder Hider to hide some of your important files. You can just follow us with the detailed tutorial below.
How to hide files/folders on your PC?
Step1. Download and launch
First of all, download and install Wise Folder Hider in your computer. Launch Wise Folder Hider on the windows computer and create a login password: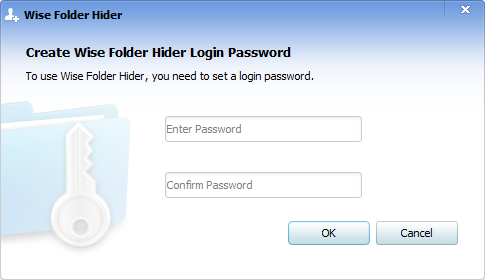 Step2. Select the files
Click "Hide File" or "Hide folder" and select the files/folders you want to hide. Of course you can also drag and drop it.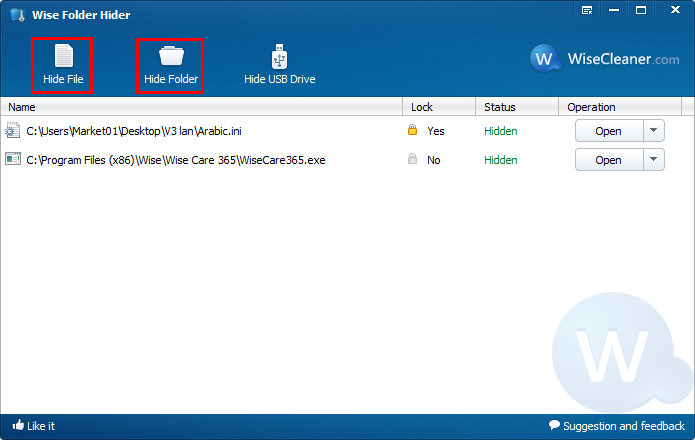 Step3. Choose three options
There are three options for you to choose: temporarily view hidden files/folders, set a secondary password and unhide the hidden files/folders.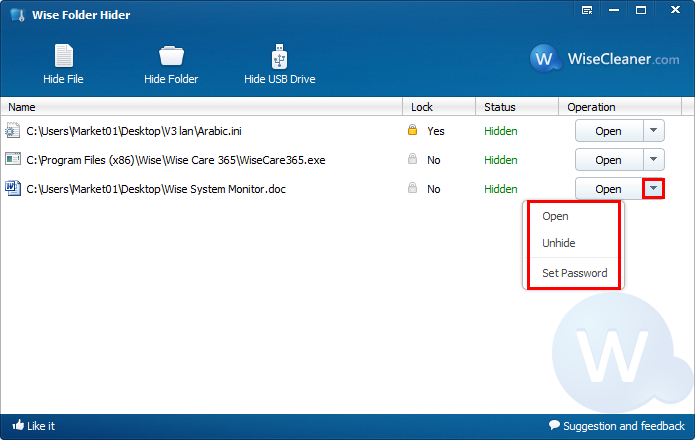 Step4. Set a password
Here you can set a secondary password for the files/folders you want to hide.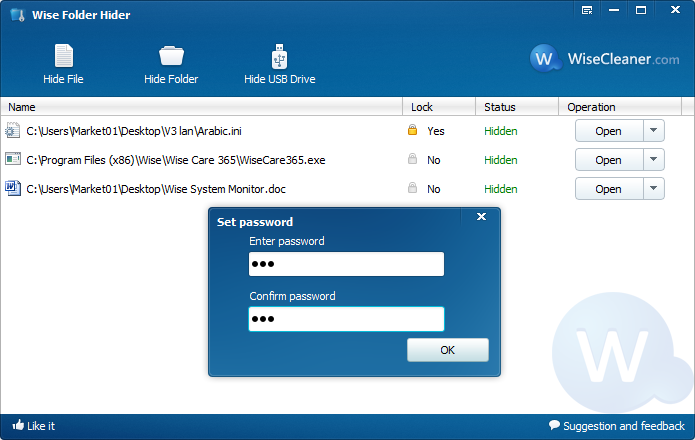 Step5. Lock the files
After you set the secondary password for the files/folders, it will show the status of "lock".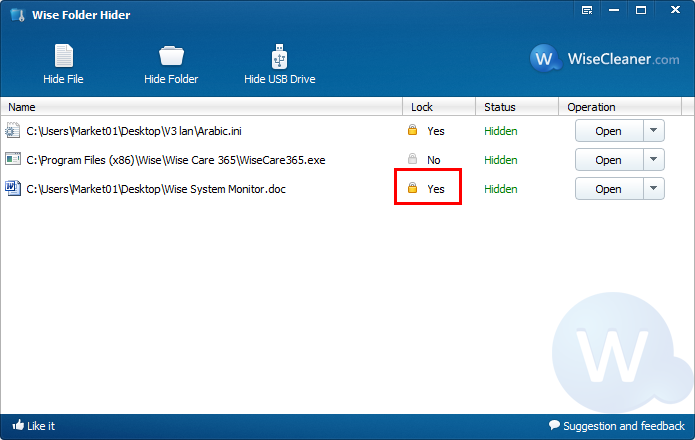 Conclusions
Congratulations! The files/folders have been hidden on your computer completely.
In addition, Wise Folder Hider also allows you to hide USB drive as well as the folders and files in it.
To sum up, with the help of Wise Folder Hider, you can hide your private data with few clicks. So easy!
If you have any questions about this article or encounter any problems when hiding your important data, be free to contact us by leaving a message.