Are you keeping receiving notifications in Windows when you are using PC? Are you feeling bothered by these notifications which interrupt your work? If yes, please go on reading, and you will find the tips to manage your notifications in windows one by one.
Tip 1: Click "Settings"-->"System"-->"Notifications & Actions". If you want to disable the notifications, move to the notifications and turn off its switch.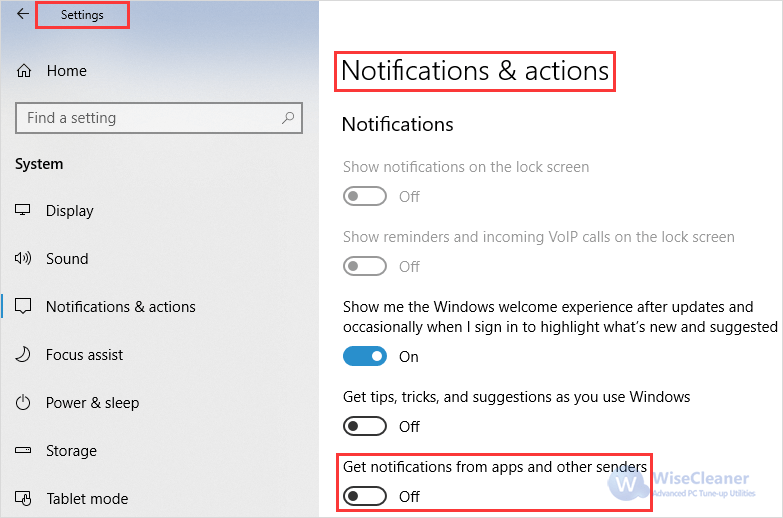 Tip 2: You can also control notifications for specific applications, scroll down to the section named "Get notifications from these senders".
Tip 3: Click an app that you have enabled, and you can customize various options such as whether to keep the notifications private on the lock screen, show notifications in action center and so on.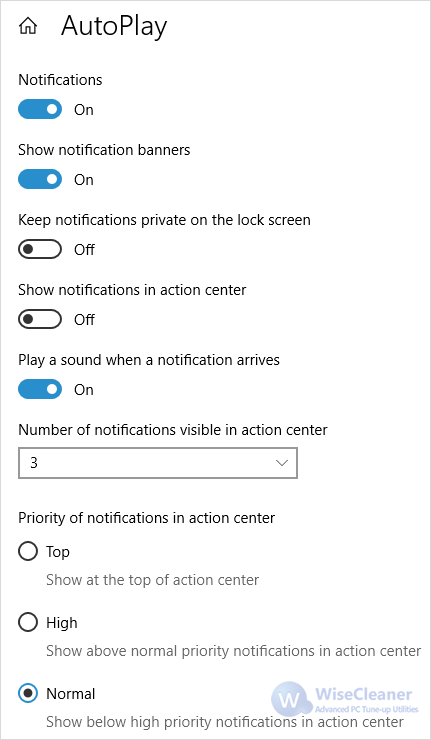 Tip 4: If you want to prevent notifications from disturbing you during specific hours, please choose "Focus Assist" in the left pane.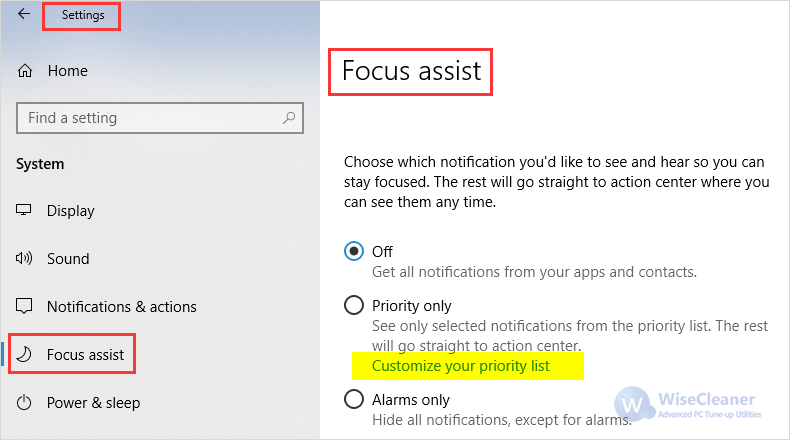 Tip 5: You can click the link to customize your priority list if you choose Priority Only.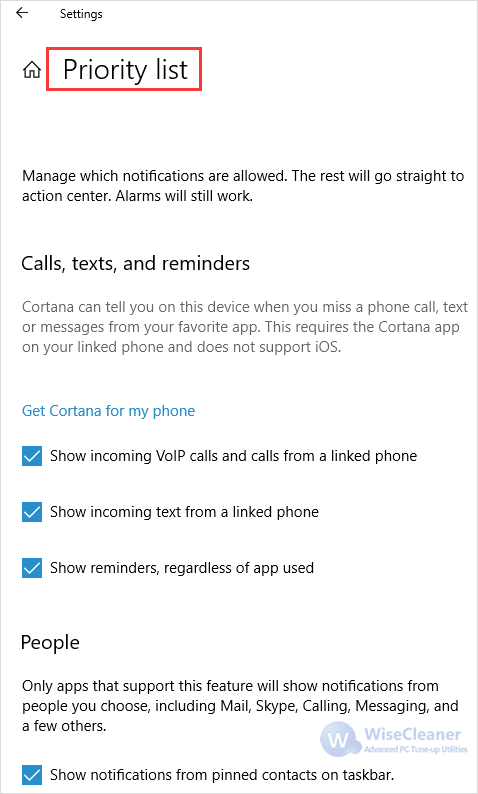 How do you control notifications on Windows 10? Do let us know in the following comments.